China urges US to handle Taiwan issues carefully
Global Times
1515788071000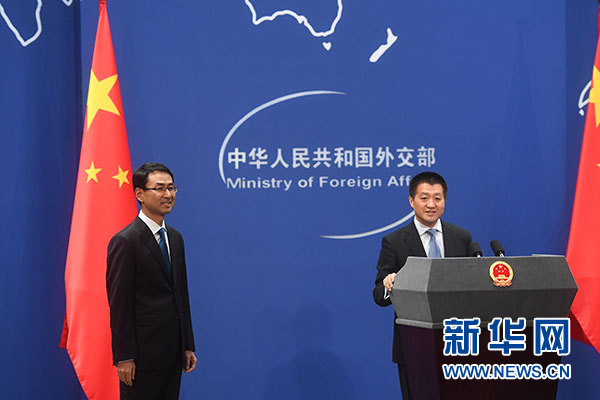 China on Thursday urged the United States to carefully handle the Taiwan issue, as the US House of Representatives passed two Taiwan-related bills Tuesday.


Foreign Ministry spokesperson Lu Kang made the remarks at a daily press briefing.

The Taiwan Travel Act aims to encourage diplomatic visits between US and Taiwan officials, while the bill H.R. 3320 directs the US Secretary of States to develop a strategy to restore observer status for Taiwan in the Geneva-based World Health Organization.

"The passage of the two bills seriously violates the principles of the one-China policy and three Sino-US joint communiques," Lu said, reiterating that China firmly opposed the action, which interfered in its internal affairs.

Lu urged the US side to adhere to the principles of the one-China policy and the three Sino-US joint communiques and not to make any official visits or contacts with Taiwan, nor send any wrong messages to "Taiwan independence" secessionist forces.

Lu said China hoped the United Sates would make efforts to preserve the overall Sino-US relations and cooperation between the two sides in international affairs.