Beijing launches China mainland's first fully automated metro line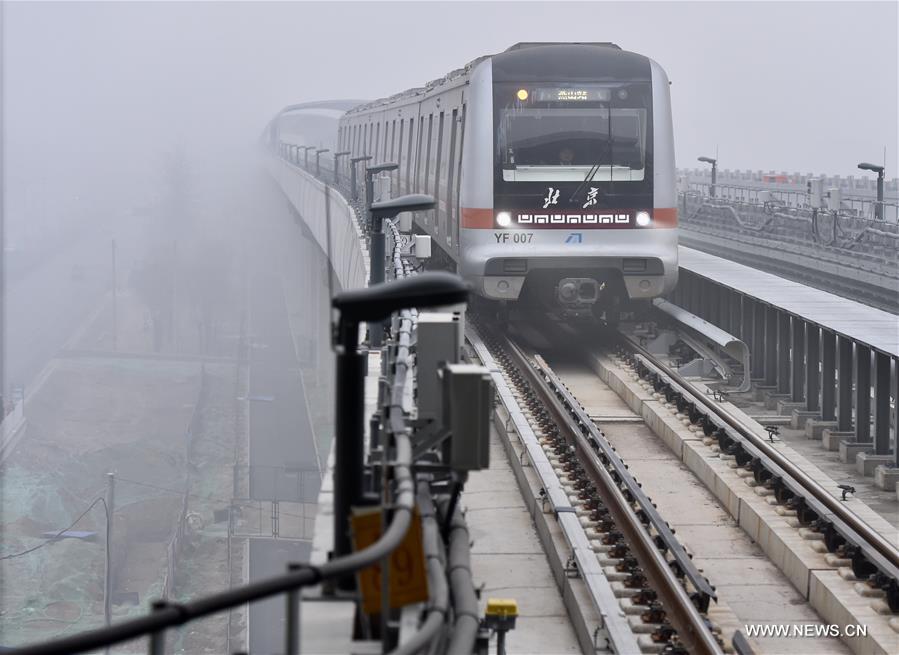 China launched its first fully automated metro line on Saturday, Beijing media reported. The 14.4-kilometer subway line connects Beijing's Yanshan and Fangshan districts.

According to The Beijing News, Yanshan-Fangshan trains can complete all services automatically including opening and closing doors and vehicle cleaning.

Surveillance cameras are installed every 200 meters along the line and in every train car, line project manager Lü Aiguo told The Beijing News.

The Yanshan-Fangshan line has reduced departure interval times from eight minutes to two minutes, Lü also said.

The control center has prepared four computer servers to promptly handle all kinds of emergencies.

Each Yanshan-Fangshan line requires a supervisor, Wang Wei, vice CEO of Traffic Control Technology, developer of the subway line, told The Beijing News.

The supervisor only needs to check the service is running smoothly without driving anything.