Across China: Grand Canal regains vitality in battle against water pollution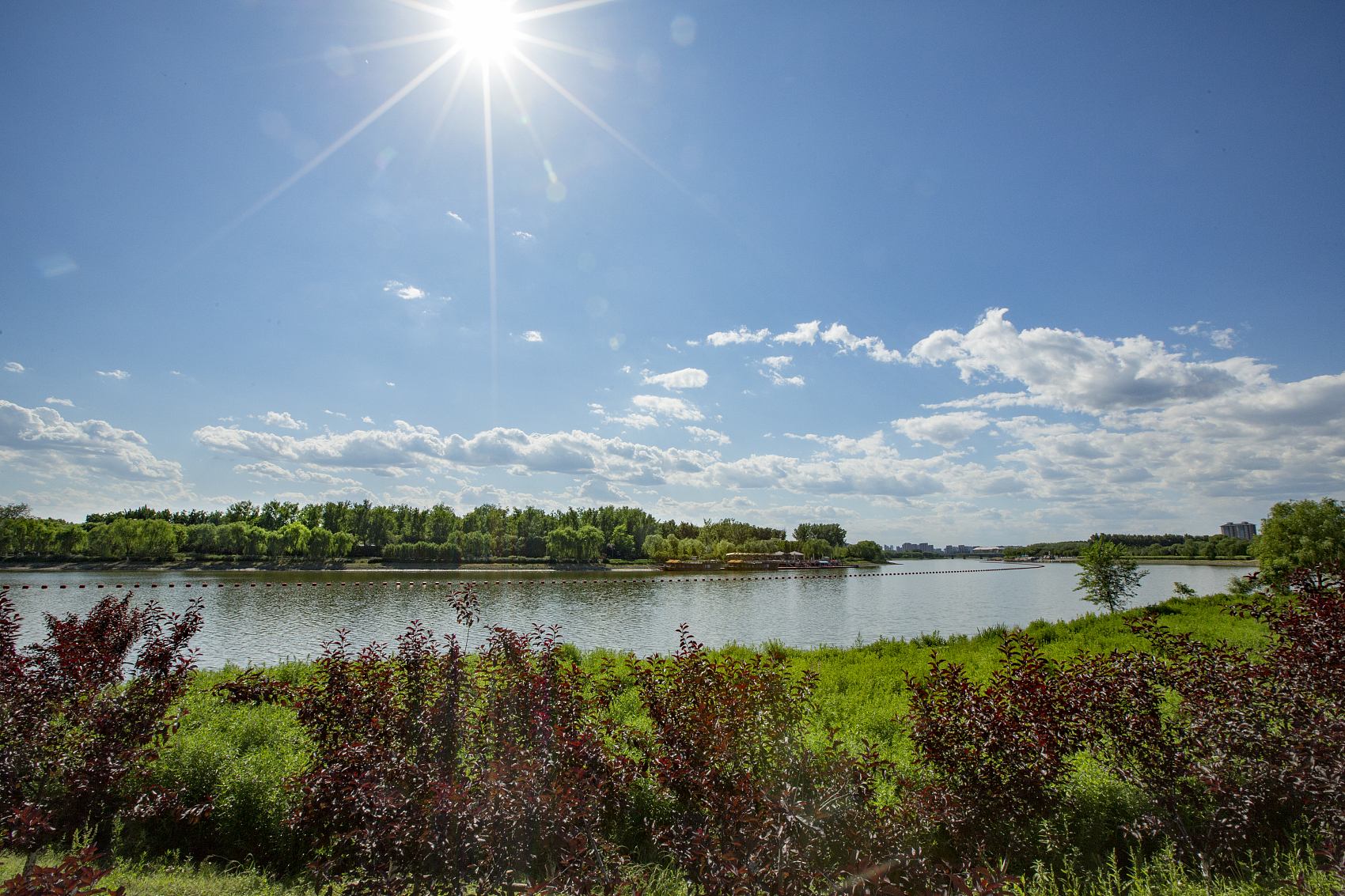 File photo by CFP
TIANJIN, June 8 (Xinhua) -- At dawn, Ren Zhaoyong started his daily patrol alongside the Grand Canal to check whether there were floating refuses on the water surface or on the shore.
Ren is the Party chief of Dongniantuozui Village of Yangliuqing Township in Xiqing District, north China's Tianjin Municipality.
In January 2018, he was appointed as the river chief, responsible for the protection of the water environment of the canal section in his village.
The Grand Canal, the world's longest man-made waterway, is 3,200-km-long in total, stretching from Beijing to Hangzhou, capital of east China's Zhejiang Province.
The canal has a history of more than 2,500 years, and previously it served as an important water channel for transport of supplies to Beijing. An over 1,000-km-stretch of this canal was recognized as a world heritage site in 2014.
The 29.2-km Xiqing section of the Grand Canal not only meets the local industrial, agricultural and domestic needs but also nourishes the local economy and culture.
Since the 1980s, many factories have been built along the canal with industrial wastewater and domestic sewage discharged into the river secretly. Piles of rubbish were just stacked on the shore.
"The water was as black as the soy sauce with a foul smell. No one was willing to go closer," Ren recalled.
Zhao Hongping, deputy director of water authority in Xiqing District, said the root cause of the water pollution actually was on the shore.
In 2015, the local government started a campaign against water pollution. Since 2017, 245 companies in Yangliuqing Township have been shut down, relocated or upgraded.
Under the river chief system, a total of 40 cadres of various levels are designated as river chiefs for environmental protection of the canal's Xiqing section.
"We salvaged about two tonnes of garbage a day at most in the past, while little garbage can be seen on the river now except for some fallen leaves," said Yu Shengmin, 57, who worked as a cleaner along the waterway from 2012.
Several other measures are also adopted, including dredging the river channel, growing plants that can absorb pollutants, restoring rock embankment and repairing rubber dams.
In 2019, the local government completed the construction of underground sewage pipe networks with several sewage treatment stations built in villages along the canal. After a series of treatments, the domestic sewage flowing through the underground sewage pipe networks became fit for farmland irrigation.
Li Baolei, deputy Party chief of Yangliuqing Township, said the improved water environment also induces economic benefits, as a unique business and cultural belt has emerged along the canal.
"As the lives of the villagers improved and with more companies willing to invest here, we have truly realized the essence of the idea that clear waters and green mountains are as valuable as mountains of gold and silver," Li said. Enditem