Bay Area a big attraction for foreign capital, talent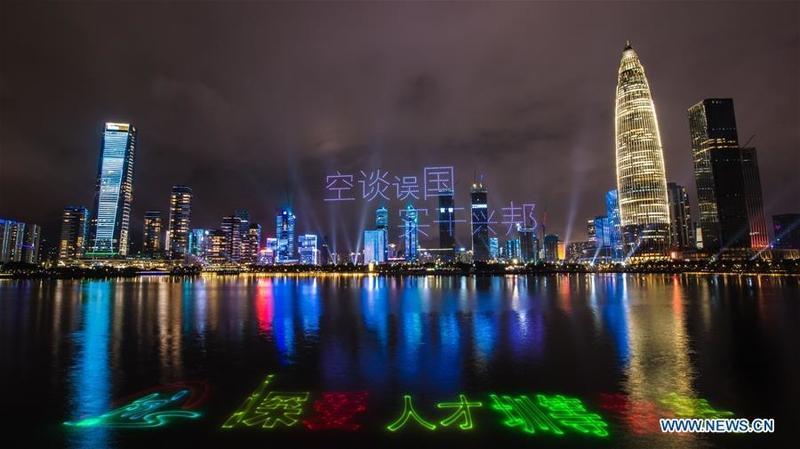 With the central government's dedicated planning and firm support, the Guangdong-Hong Kong-Macao Greater Bay Area is expected to be a big attraction for overseas capital and professionals, foreign businessmen and experts said on Wednesday.
The remarks came after President Xi Jinping emphasized the need to deepen the 11-city cluster's internal collaboration with more synergized mechanisms during a celebration commemorating the 40th anniversary of the establishment of the Shenzhen Special Economic Zone.
In his speech, Xi encouraged compatriots in Hong Kong and Macao to continue to play important roles in investment, entrepreneurship and two-way openness.
Hong Kong business magnate Allan Zeman expects to see more capital flowing into the Bay Area. "In the next number of years, as the Bay Area becomes more and more solid, I think it will attract more and more capital from everywhere," he told China Daily.
"Everybody wants to be part of the growth story. No businesspeople want to miss out."
Swiss financial consultant Angelo Giuliano said that Xi's speech shows the central government's clear commitment to the Bay Area, to make it prosper and to turn it into a model of growth and prosperity.
He said that professionals from around the world will show great interest in moving to the Bay Area. "The Western world will not recover from recession anytime soon and we can imagine a great inflow of foreigners (to) the region as the Greater Bay Area might become one of the best places in the world in terms of opportunities and living standards."
Chandran Nair, a Malaysian business leader and CEO of Hong Kong-based think tank The Global Institute for Tomorrow, noted that Hong Kong has always been popular for global talent, yet its high cost of living has reduced its allure for startups.
In his speech, Xi highlighted the need to accelerate the construction of an intercity railway in the Bay Area, to better facilitate the cross-boundary flow of people and goods.
With this initiative and other measures expected to deepen regional transportation links, more young entrepreneurs could work in Hong Kong while living in other mainland Bay Area cities with more affordable living costs. This is expected to beef up the region's competitiveness and help secure global talent, Nair said.
Richard Cullen, a visiting law professor at the University of Hong Kong, said that as institutional barriers are removed in the cluster, there will be deeper cross-boundary collaboration in legal matters.
Having different law systems in the region would also help to attract more overseas law professionals, Cullen said.