China to unveil Asia's most advanced cutter-suction dredger 'Tiankun'
People's Daily app
1509632707000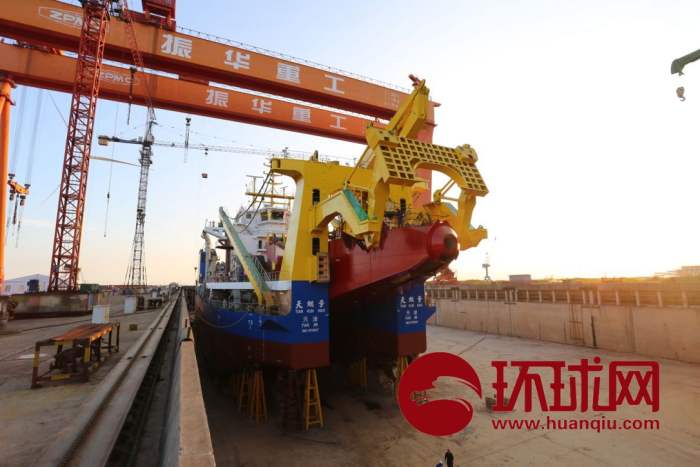 China's monster cutter-suction dredger"Tianjing"has impressed the world with its ability of building islands. Photo: Global Times
China will launch its latest island-builder"Tiankun"on November 3, Global Times reported.
"Tiankun", dubbed the biggest and the most advanced cutter-suction dredger in Asia, is making its final preparations at ZPMC's Qidong shipyard in Jiangsu Province on November 2.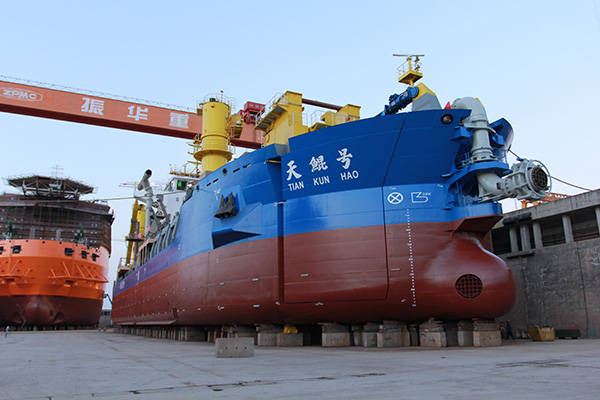 Tianjin Dredging Company, the maker of"Tiankun", said the launch of"Tiankun"marks China's manufacturing capacity of dredging equipment is making another great progress, which put it among the world's advanced level.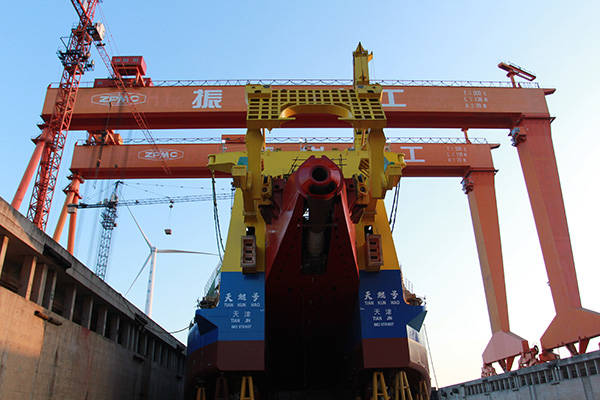 Figures of"Tiankun"show its length is 140 meters and the width is 27.8 meters, with its max excavation depth could reach 35 meters. It is expected to dredge 6,000 cubic meters per hour.