Beijing to further regulate shared bikes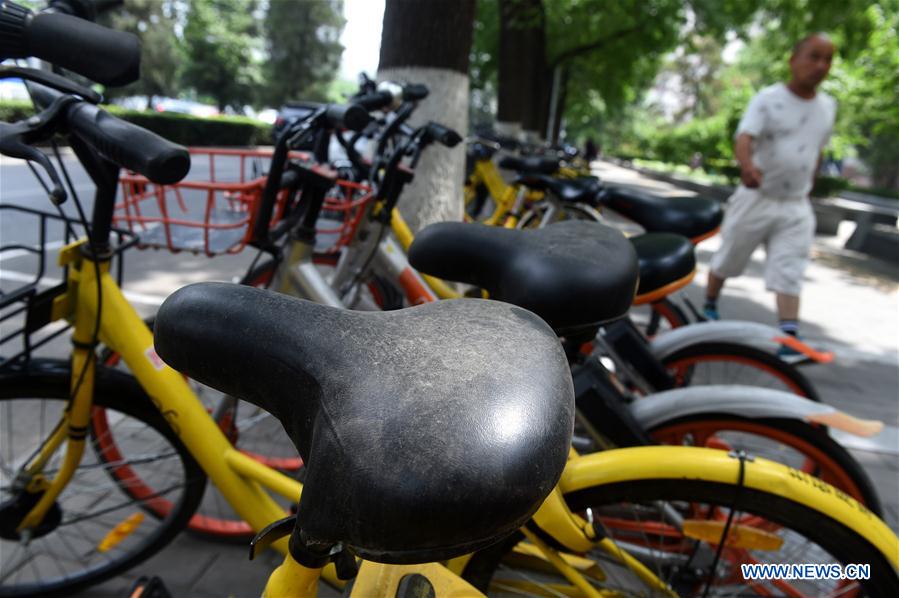 Photo taken on May 25, 2018 shows shared bikes in the Xicheng District of Beijing, capital of China. Due to low utilization rate of shared bikes, local government will limit the increase of bikes and also reduce the number. There are about 1.9 million shared bikes in Beijing by the end of April. (Xinhua/Luo Xiaoguang)
BEIJING, May 25 (Xinhua) -- Beijing will introduce new measures to take redundant shared bikes off the street and further regulate the industry, the Beijing Municipal Commission of Transport announced Friday.
Less than 50 percent of the city's shared bikes are being used, according to a survey by the commission.
As of the end of April, Beijing had 10 bike-sharing companies providing a total of 1.9 million bikes, officials with the commission said.
The city will make bike-sharing companies take damaged or idle bikes off the street regularly, the commission said.
Beijing will also introduce new measures to regulate the market, including creating a regulation and service platform, setting up non-shared bikes parking areas, setting up an evaluating system to supervise bike quality, and withdrawing all shared electric bikes from the city.
The number of shared electric bikes in the city was reduced from more than 20,000 to around 1,000 by the end of April.
China's bike-sharing market has grown rapidly over the past few years as part of a booming digital economy, but the industry has been condemned for paying little attention to bike management, and disturbing traffic order.