Podcast: Story in the Story (7/17/2018 Tue.)
People's Daily app
1531773166000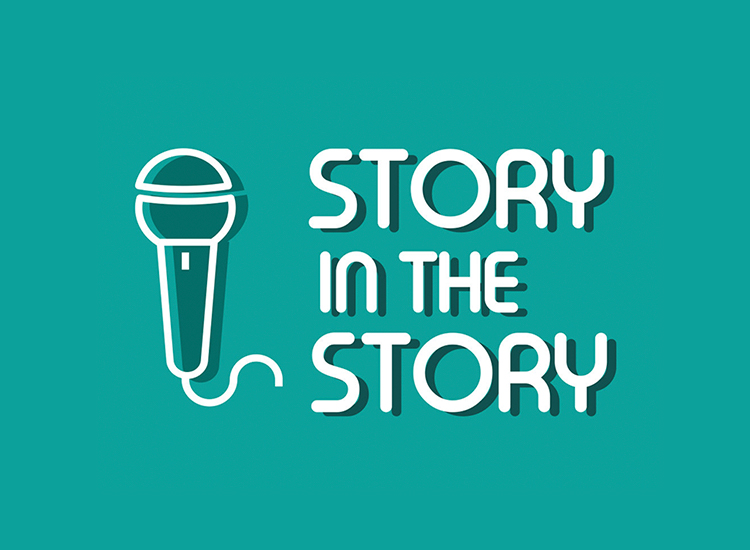 From People's Daily app.
And this is Story in the Story.
The Guinness World Records announced that China has become the fastest-growing market for Guinness World Records in the past decade, with 2,000 annual applications.
China's applications to Guinness, founded in 1954, increases 10 percent every year, faster than any other country in the world.
The obsessions some Chinese people have on setting new records has spawned multiple Guinness World Records imitators in China.
Shanghai China Records Headquarters (SCRH) is one of the major competitors in China. According to Beijing Youth Daily, SCRH was the Chinese-associated agency of the Guinness World Records organization in 1993, but the cooperation was ceased in 1996 by Guinness.
SCRH has issued more than 3,300 Jinisi records since it was founded in 1992. These records, however, are only valid for domestic challengers and effective only within China.
Since its name sounds the same in Chinese as Guinness, it has led many to think it is internationally recognized.
Today's Story in the Story will look into the unparalleled interest of some Chinese individuals and organizations in setting up new world records, and why the awards of the Guinness World Records imitators in China are criticized as being overtly commercial and profit-driven.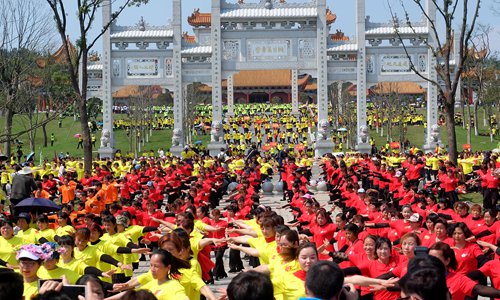 (Photo: Global Times)
Zhang Di spent 12 years trying to get his name into the Guinness Book of World Records after completing his first attempt at bungee jumping from a helicopter in 2002.
Zhang thought he was the "world's first" to accomplishment such a feat after setting a Jinisi record at SCRH, but that was until he learned a man from France had bungee jumped some 1,080 feet from a helicopter and had already been recognized by Guinness.
At first, Zhang was disappointed that his hard work and risk-taking had only amounted to being "China's first."
Four years later, Zhang submitted another application to Guinness, and finally achieved his dream when he set a new world record after bungee jumping 50 meters from a helicopter.
In 2003, Zhang Di sued SCRH for fraudulent misrepresentation. He asked the agency to reimburse his 1,800-yuan registration fee and pay him 50,000 yuan in compensation for being duped by Jinisi's misleading moniker.
"I felt ashamed and was cheated by them, because all of my hard work, money and the personal risks I took went to waste," said Zhang.
One major difference between Jinisi and Guinness is that the former charges an application fee while the latter is free.
The UK's Guinness World Records is a non-profit organization, so applications and auditing requests are free, except when special conditions apply.
According to the official SCRH website, individual applications cost 600 yuan ($92) and organization submission run 900 yuan. During the examination stage, individuals are charged 4,200 yuan and organizations 27,000 yuan (for general events), or 37,000 yuan for big events that require advertising.
Applicants not only pay for their travel and accommodation expenses, but also have to cover Jinisi's, so company representatives can be on hand to present awards and take photos.
But not everyone who has been misled by Jinisi has lost faith in the Guinness imitator. Some actually enjoy the economic gains that result from the notoriety of being "China's first," especially domestic businesses.
Based on China's population, the huge-crowd strategy is aimed at providing an easier way to challenge a record.
One project "The biggest colored painting on pregnant bellies" gathered nearly 1,000 pregnant Chinese women in a stadium where 100 painters decorated their bellies during a live streaming event.
The event's sponsor, a private maternity hospital in Anhui Province, received substantial media coverage because of the event.
The huge-crowd strategy is welcomed not only by companies but also local governments or tourist attraction developers.
Tourist attraction Taohuayuan Ancient Town in Changde, Hunan Province, recently set a new Jinisi record for gathering over 21,000 to participate in a joint square dance at event scenic area.
Some events are targeted, such as "the enterprise with the highest accumulative sales of hydropower electric tricycle," or "the highest attendance in a milk powder flushing activity," which are more like soft advertisements for a motorcycle firm and a milk powder brand than actual attempts at breaking a record.
As more and more corporate logos are attached to SCRH, Jinisi has attracted criticism for being overtly commercial, which is in violation of Guinness' spirit in challenging the limits of human ability. Yet, the official Guinness has also held its fair share of corporate-sponsored record-breaking events.
"A nonstandard and chaotic market reflects Chinese people's blind pursuit of 'being first,'" Xu Xinmin, a lawyer at Beijing Mingtai Law Firm, told the Global Times. "Many of these people challenge world records only for commercial interests or corporate publicity."
"It is not necessary to blindly pursue the scale of certain events, because it represents nothing. The adoption of the huge-crowd strategy is not representative of any real skills or innovation breakthrough. An artificial record can only reflect a fickle attitude," he added.
(Produced by Nancy Yan Xu, Terry Guanlin Li, Lance Crayon, and Raymond Mendoza. Music by: bensound.com. Text from People's Daily, Global Times, and Beijing Youth Daily.)