Official: Construction of venues for Beijing Winter Olympics has started
People's Daily
1509192510000
Construction of venues and stadiums for the 2022 Winter Olympics, which will be held by co-hosts Beijing and Zhangjiakou, has started. Zhang Jiandong, vice mayor of Beijing disclosed recently on the sidelines of the 19th National Congress of the Communist Party of China (CPC).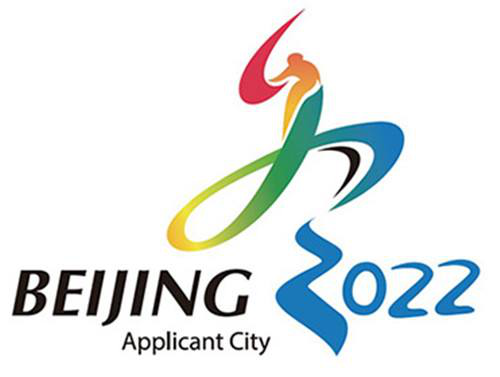 Beijing's bid logo for the 2022 Winter Olympic Games. (Photo from the Beijing Organizing Committee for the 2022 Olympic and Paralympic Winter Games)
His remarks came as the preparation work for the games caught more attention after Chinese President Xi Jinping mentioned it in his report to the congress on October 18.
"We will carry out extensive Fitness-for-All programs, speed up efforts to build China into a country strong on sports, and make smooth preparations for the 2022 Beijing Winter Olympic Games and Paralympic Games," Xi vowed in his report.
The Beijing-located oval for speed skating has been in construction, while the plans for Yanqing district, where alpine ski competition will be held, and Zhangjiakou have been worked out, Zhang detailed the updates on October 19 when joining a panel discussion of delegates from Beijing.
Key infrastructure projects, including the high-speed railway line linking Beijing and Zhangjiakou as well as expressway connecting Yanqing district and Chongli county in Zhangjiakou, are pushed ahead smoothly, said the vice mayor, adding that they are scheduled to be completed by the end of 2019 and be ready for a test game in 2020.
The vice mayor added that construction of venues and stadiums will give weight not only to demands of the games, but also environmental protection as well as their reuse after the game.
Plans on service ensurance are under preparation as well, Zhang said, illustrating that a support plan to guarantee sufficient snow resources in response to extreme weathers are under way.
Over 4,500 pieces of emblem designs for the Winter Olympics and the Paralympic Games have been collected, and the result will be announced before the end of this year, he added.
Beijing and Zhangjiakou won their joint bid to host the 2022 Winter Olympic Games in July 2015. It will also be the first time for China to host the Winter Olympics.