Stronger protection urged for Yellow River
People's Daily
1591404017000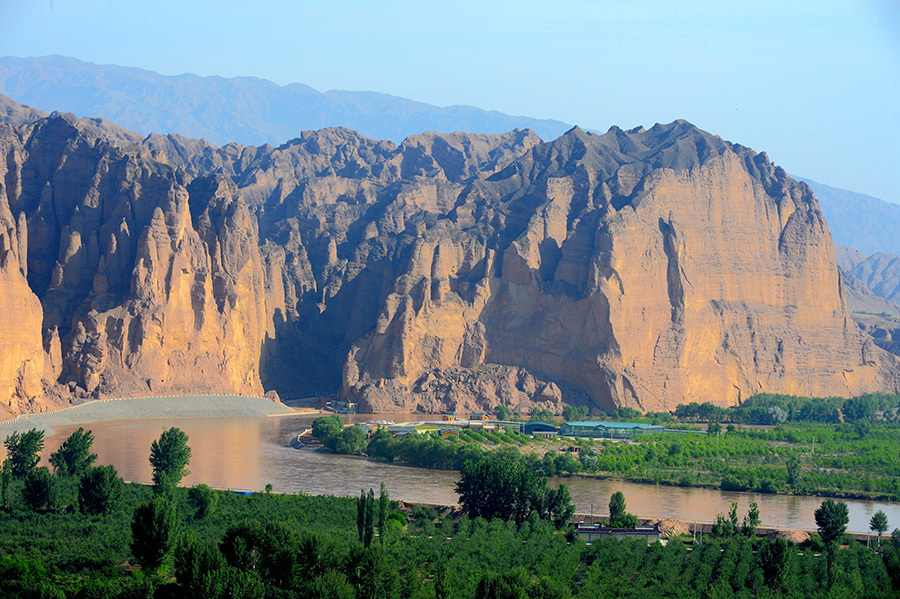 Photo taken on May 22, 2018, shows the scene of the Yellow River stone forest national geological park in Jingtai county, Gansu province. (Photo: Xinhua)
Top court issues guideline to strengthen fight against pollution-related crimes
Chinese courts along the Yellow River have been told to give stronger legal protection to the basin's environment and ecology, with harsher punishments against polluters and better services for regional economic and social development.
The Supreme People's Court issued a guideline on Friday, ordering courts in seven provinces and two autonomous regions along the river, including those in Gansu, Shaanxi and Shanxi, to fight pollution-related crimes and strengthen case hearings related to local industrial transformation and upgrading.
The document aims to implement the central leadership's requirements on boosting the basin's environmental and ecological protection and promoting high-quality development of the local economy, according to Tao Kaiyuan, vice-president of the top court.
To fulfill the goal, courts along the river should abide by the guideline," cracking down on pollution with tougher punishments as well as providing comprehensively environmental governance on the basin's mountains, forests, lakes, soils and grasslands," she said.
"Meanwhile, we should uphold the idea of innovative development, intensifying case hearings on various sectors related to the basin's industrial improvements, such as livelihood, finance, bankruptcy and intellectual property rights," she said, requiring judges to build a sound business environment and contribute to the Belt and Road Initiative.
Highlighting the significance of fighting pollution-related crimes, Wang Xuguang, head of the top court's tribunal for environment and resources, noted that courts along the river should pay attention to water resources utilization, regulating the use of the water and electricity, and urging government departments to play a supervisory role in environmental and ecological protection.
He welcomed some achievements made by the courts along the river over the past year, but called for them to strengthen the sharing of case information with each other and boost judicial cooperation in areas where pollution is serious or where special protection is needed, such as in the pilot national giant panda park and Sanjiangyuan National Nature Reserve.
According to the top court's statistics, courts along the river basin have solved 908 pollution-related criminal cases since 2019, of which 808 have been concluded.
"Among the crimes, people who privately discharged pollutants and illegally dumped hazardous or solid waste into the river, as major offenses to be fought, were given heavier penalties," Wang said.
"We also asked these courts to improve the quality, professionalism and capacity of their case hearings," he said, adding that 246 judicial teams specializing in handling environmental cases have been established in the courts.