Guangzhou district implements COVID-19 measures to control breakout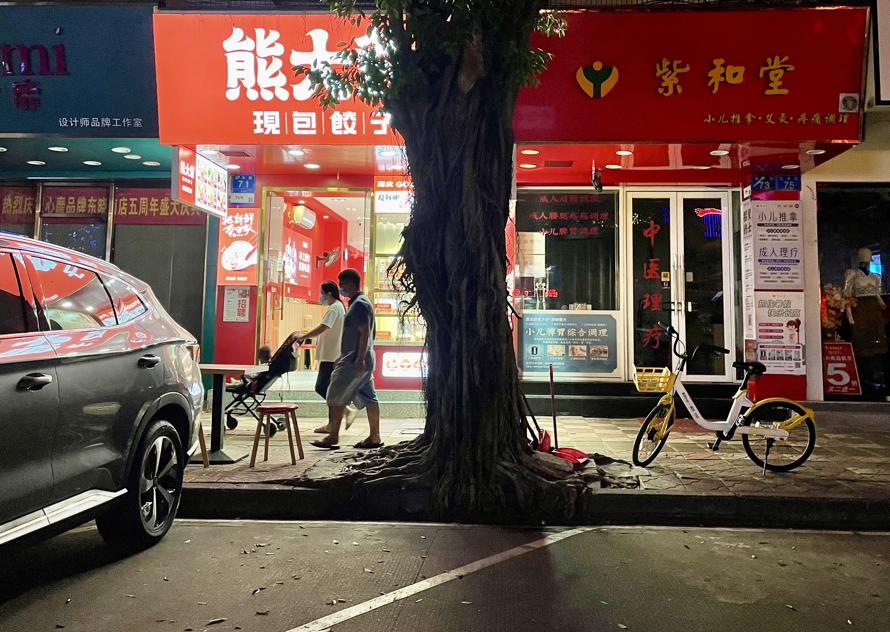 Strengthened measures including the suspension of classes for students and reduction of flow of people were introduced on Sunday in Haizhu district of Guangzhou, the capital of Guangdong province, to further prevent and control the new round of the COVID-19 pandemic.
In the district's areas, except the Pazhou subdistrict, the local authorities have suspended the nonessential flow of people, advocating for the people of government agencies and institutions to work from home and enterprises without urban security missions stop operating, according to Fu Xiaochu, executive deputy head of Haizhu.
In a press conference held on Sunday, Fu said offline classes for students in the district would be continuously suspended in the week ahead.
"The measures are aimed to stop the transmission of the virus as soon as possible in local communities, especially in those urban villages," he said.
On Saturday, the city reported a total of 191 new infections including 66 locally transmitted confirmed cases and 125 asymptomatic carries, according to the local health commission.
Haizhu district, the hardest-hit area, reported 97 new local infections, most of which were still concentrated in closed management and high-risk areas of the district's Jianghai, Chigang, Fengyang and Nanzhou subdistricts.
Most of the infected people in this round of the COVID-19 pandemic are asymptomatic carriers or with mild symptoms, and the incubation period of the mutated virus is relatively short, according to Zhang Yi, spokeswoman of the Guangzhou Health Commission.
"Some close contacts had turned positive or had hidden transmission in families and communities, which increased the difficulty of prevention and control against the pandemic," said Zhang.
The number of new cases in closed management areas has shown an increased trend, indicating that there are still people flowing in the areas, causing the continuous transmission of the virus, according to Zhang.
"Key measures to control this round of pandemic is to reduce the flow and gathering of people, further reducing the risk of transmission in social communities and public areas," said Zhang.