Podcast: Story in the Story (7/10/2018 Tue.)
People's Daily app
1531163066000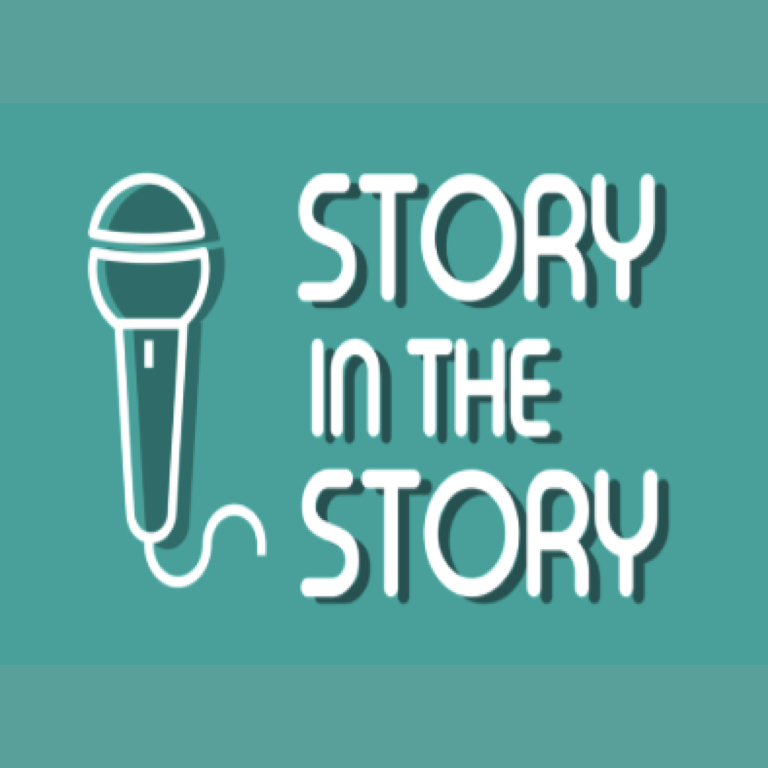 From People's Daily app.
And this is Story in the Story.
Prior to JingDong's annual sale from 2017, the e-commerce giant released a report that found men and women have more in common when It comes to cosmetic consumption demands than previously imagined.
Data from 2015 showed on average, male consumers spent 26.6 yuan ($3.97) less than their female counterparts on cosmetics, while in 2016 the gap narrowed to just 13.7 yuan.
The report also suggested that men between the ages of 19 and 25, spent almost half of their income on facial skin care products, well above and beyond the 29 percent spent on shampoo and conditioning.
Cosmetic companies began featuring men in their advertisements.
In 2017, Maybelline found its first male spokesperson Manny Gutierrez, an Internet celebrity with millions of followers on social media, for its Big Shot mascara.
A 2018 report by Guangzhou-based e-commerce platform VIPS estimated that right now the market for men's skincare products in China sits at 10 billion yuan and is expected to reach 15.4 billion yuan this time next year.
In the past three years, the number of male users of VIPS has doubled, and 96 percent of those have bought clothes and cosmetics on the platform.
Today's Story in the Story will look at the trend of increasing male usage on cosmetic products, and how the definition of male aesthetics is gradually changing in China.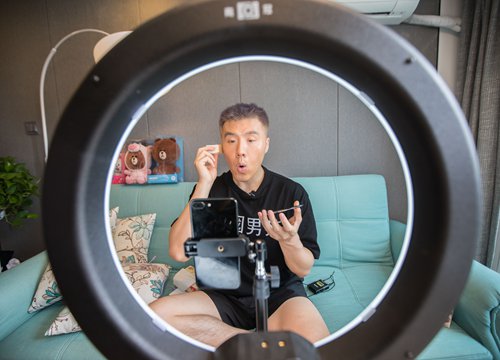 (Photo: Global Times)
Fang runs a spa shop in Hangzhou, East China's Zhejiang Province. He created his own cosmetics brand in 2013. However, for a few years, neither his shop nor his social media accounts promoting his brand were receiving much attention.

The turn came in March 2016, when he published a short video on Weibo, analyzing the ingredients of a popular whitening product. He concluded that the product doesn't work wonders like it promised.
Netizens shared the video and his Weibo fans increased from 60,000 to more than 1 million. "I was too stunned to react," he said.
Fang dove into the world of cosmetics, learning about different treatments and ingredients and the application of different products.
"After I became popular, I couldn't be as rough around the edges as I used to be, I had to go to activities and buy clothes," Fang said.
Some vloggers are even bolder. Dong Zichu, who has 1.7 million fans on Weibo, sharing videos with his design of a dramatic hand gestures, makes bold, sharp comments and offers relentless criticism on what he doesn't like.
On popular question-and-answer site Zhihu, a post asking, "What skincare products should men use?" was viewed over 3.2 million times and the thread was followed by more than 30,000 users.
These "beauty boys" have faced their share of public discrimination. For example, a search on social media and forums turned up comments that showed disdain. One netizen complained to Weibo's management team, "Don't you think it's disgusting that a man should wear heavy makeup and dye his hair? It would totally corrupt the students." Another said, "I hate men wearing eyeliner, they look like eunuchs."
Traditionally, Chinese society demands that men should behave a certain way, preferably macho, stern, and concealing their feelings.
Under such pressure, men in Chinese society are careful about how they act and whether their actions are deemed masculine enough in the public's eye.
In recent years, there has been a visible trace of the changing definition for masculinity in all walks of Chinese society. An obvious one is the appearance of more delicate or boyish-looking actors in the entertainment industry, the so-called xiaoxianrou, or "little fresh meat."
These actors and idols, such as Lu Han or the TFBoys, usually have flawless skin, hair and boyish mannerisms, speak softly and appear harmless. Many know how to take care of their skin and use all sorts of products and cosmetics. In turn, their worshippers have demonstrated phenomenal loyalty.
As diversity becomes more and more embraced by the public, the traditional mindset for male appearance is fading. Many Chinese netizens believe it is a good trend.
"The appearance of these vloggers demonstrates this point, as well as the fact that men can be exquisite as well," a Chinese scholar said.
(Produced by Nancy Yan Xu, Terry Guanlin Li, Lance Crayon, and Raymond Mendoza. Music by: bensound.com. Text from People's Daily, Global Times, and Xinhua.)