China-Laos powerline project breaks ground in Vientiane
People's Daily app
1555975255000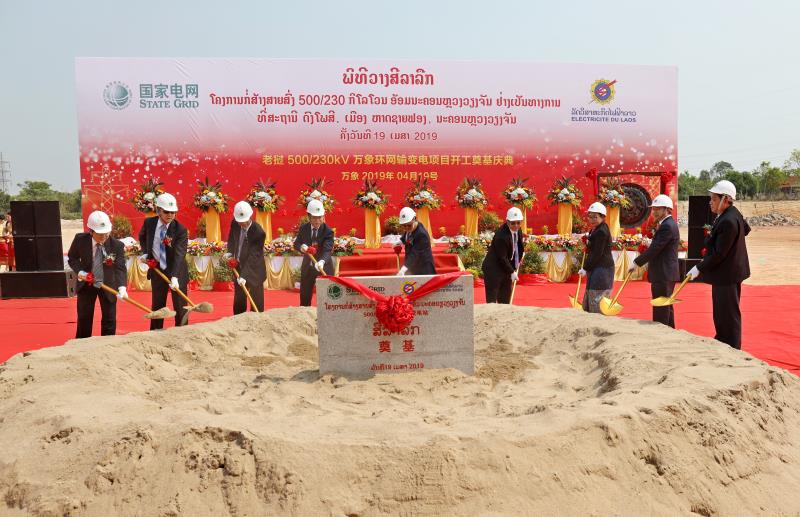 The groundbreaking ceremony for a new powerline project in Vientiane, the capital city of Laos, April 19, 2019. (Photo: Sun Guangyong)
Bangkok (People's Daily) – Developers, engineers, and officials from China and Laos recently held a groundbreaking ceremony for a new powerline project in Vientiane, the capital city of Laos, signaling the start of another milestone endeavor between the two countries.

The 500/23kV powerline project is a joint effort with China Electric Power Equipment and Technology and the Lao state-run Electricite du Laos (EDL)
The new powerline system will contribute to BRI development, benefit Laotians in the region, and promote the global sharing of China technology.
The groundbreaking ceremony was attended by Khammany Inthelath, Minister of Laos Energy and Minerals, Boun Oum Sevunhpheng, Chairman of EDL, Yu Jun, GM of CET, Zhong Shujun, chief representative of CDB Vientiane Office, Zhang Bing, Deputy GM of CET, along with Lao government officials, business owners, engineers, and supervisors.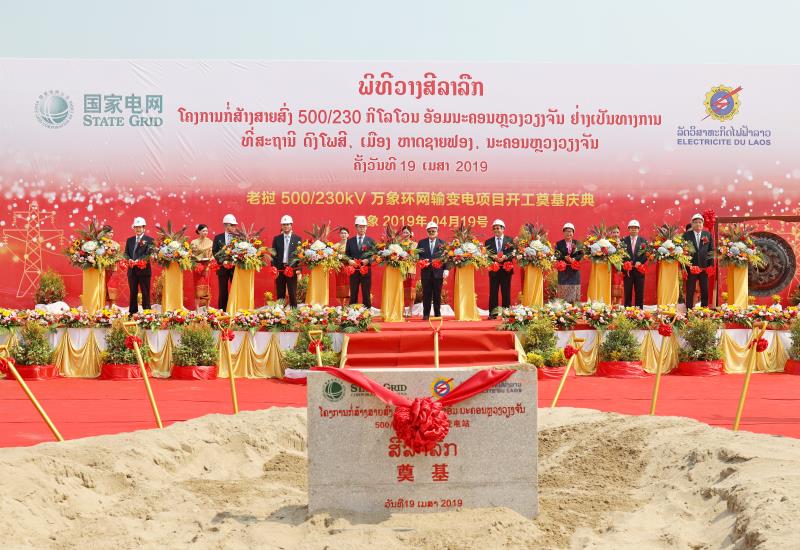 The groundbreaking ceremony for a new powerline project in Vientiane, the capital city of Laos, April 19, 2019. (Photo: Sun Guangyong)
During his address at the event, Inthelath praised the cooperation between the two countries in the energy and power sector.

In 2018, the Lao power industry experienced a 9.22 percent growth rate, accounting for 12 percent of the country's GDP
"The project is vital for Lao infrastructure development, and the government will provide the necessary support to ensure the project remains on schedule," said Sevunhpheng.
EDL Chairman Yu Jun highlighted the 10th anniversary of the establishment of the strategic partnership between China and Laos.
Yu said the project will serve the country's domestic power industry, promote the development and utilization of hydropower resources, enhance the grid structure and power supply reliability, increase the local employment and taxation.
The contract for the 500/230kV Ring Power Transmission Project was signed in 2015 and financed by the China Development Bank. The project is scheduled to provide beginning April 2022.
The powerline will connect the northern, central, and southern power grids in Laos, strengthen and meet the power supply needs of Vientiane and neighboring Thailand.