China issues new training guideline for military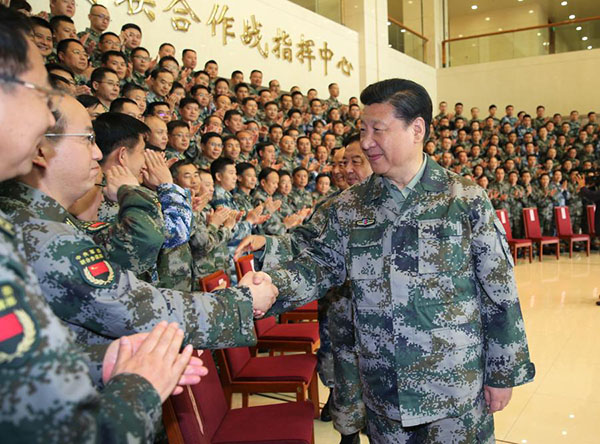 China issued its new guideline on military training, signaling a significant achievement on building a new military training system and offering regulation and rules on military training in the new era.

The guideline was approved by the Central Military Commission recently and it follows Xi Jinping's thought on building a strong army, the Xinhua News Agency reported on Thursday.

The guideline centers on the Communist Party of China's goal of strengthening the army in the new era and building a world-leading army.

It also upholds military strategy in deepening reforms of national defense and the army, while adhering to the principle of gaining the ability to win in battles, Xinhua said.

The guideline aims to build a scientific, regulated and cooperative mechanism in actual combat training and joint military training among different groups.

"The guideline is an adjustment to systematic military reform," Song Zhongping, a TV commentator and military expert, told the Global Times on Thursday.

The previous guideline belonged to different departments affiliated to the Central Military Commission, but now training is directed by the commission, Song said, and the new guideline stresses the authority of the commission chairman.

The guideline also showed that military training in China is targeting actual combat, including preparation for battle in a complex environment, Song said. "The guideline also provides safeguards for current military training and embodies rule of the country and the army by law."