Chongqing holds dog-themed exhibition to mark the Year of Dog
People's Daily Online
1516804026000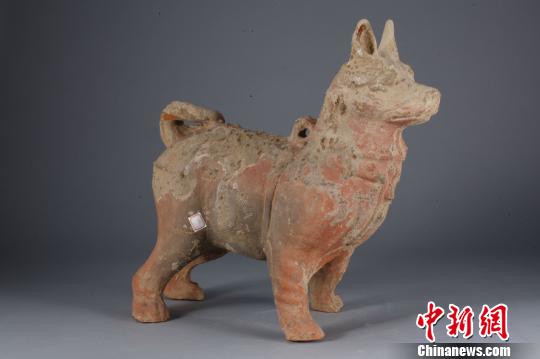 A pottery dog of the Han Dynasty unearthed in Chongqing/ Provided by the Chongqing China Three Gorges Museum
A dog-themed cultural relic exhibition was recently staged in southwest China's Chongqing to mark the Year of the Dog or on the Chinese lunar New Year starting on Feb. 16, Chinanews.com reported Wednesday in Chongqing.
Around 200 dog-related art pieces are on show in the Chongqing China Three Gorges Museum, including potteries, jade wares, and paper cuts. Many of the pieces are exhibited for the first time ever.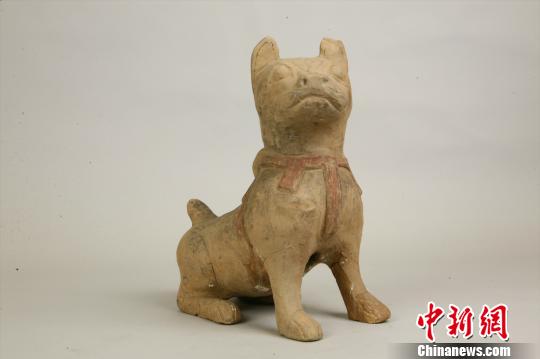 Many visitors are attracted to the pottery dogs of the Han Dynasty (206 BC – 220 AD). They were unearthed in Chongqing during the construction of the Three Gorges Dams.

In addition, the exhibition illustrates origins of the zodiac animals, and compares old and new customs associate with New Year.
The Chongqing China Three Gorges Museum was opened in 2005 as a place to protect and exhibit the history and culture of Chongqing and the Three Gorges area. A series of special exhibitions will meet the public in the first three months of the New Year to introduce the traditional customs of celebrating Spring Festival.