Details of China's "unhackable" messaging revealed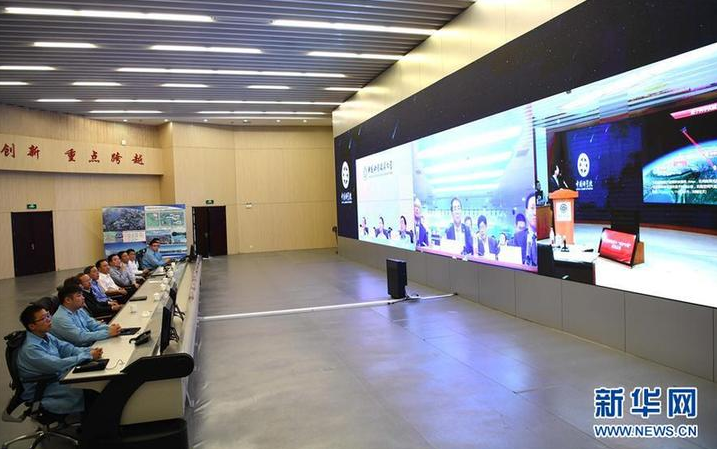 A joint China-Austria team performed an intercontinental videoconference by the "unhackable" quantum-secured real-world communication last year.

Technical details of this tour de force was published in Physical Review Letters on Friday.
Researchers from two countries have performed quantum key distribution between China's quantum-science satellite Micius and ground stations located in Xinglong County near Beijing and Graz near Vienna.
Micius, the world's first quantum satellite, which was launched in August 2016, was designed to test the quantum key distribution -- a technology that is unlike the traditional cryptography and uses single photons in quantum superposition states to guarantee unconditional security between distant parties.
Researcher managed to embed the key in photons and sent ahead of the encrypted message. This method is called quantum key distribution.
The communication is "unhackable" as any attempt to intercept the key would be known immediately both to the sender and the intended recipient. It is because the photons are "superposed."
The superposition states is a fundamental principle of quantum mechanics, stating that, much like waves in classical physics, any two or more quantum states can be added together.
However, previously, the quantum communication distance had been limited to a few hundred kilometers, due to the optical channel losses of fibers or terrestrial free space.
Satellite and space-based link can conveniently connect two remote places on the Earth, with greatly reduced channel loss.
Scientists, led by Pan Jianwei of University of Science and Technology of China, used the satellite as a trusted relay to create a secret key between China and Europe at locations separated up to 7,600 kilometers on the Earth, a step closer towards a global space-based quantum internet, according to the paper.
These keys are then used for intercontinental quantum-secured real-world communication, such as the transmission of images through a one-time-pad technique between China and Austria, and of a video conference with a protocol that refreshed the 128-bit seed keys every second.
The videoconference lasted for 75 minutes with a total data transmission of 2 gigabits, the paper shows.