Xi, foreign leaders tour horticultural exhibition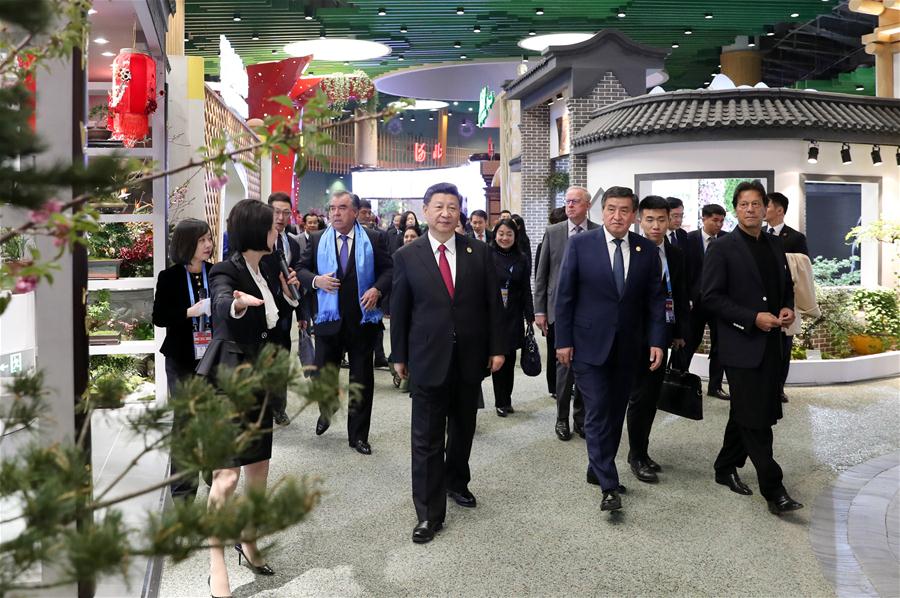 Chinese President Xi Jinping and his wife Peng Liyuan are joined by foreign leaders and their spouses for a tour of the International Horticultural Exhibition 2019 Beijing in Yanqing District of Beijing, capital of China, April 28, 2019. (Xinhua/Ding Haitao)
BEIJING, April 28 (Xinhua) -- Chinese President Xi Jinping and his wife Peng Liyuan were joined by foreign leaders and their spouses for a horticultural exhibition tour in Beijing's northern district of Yanqing on Sunday.
The foreign guests, coming for the International Horticultural Exhibition 2019 Beijing, were received by Xi and Peng at the China pavilion of the expo park and introduced to different exhibitions featuring characteristic plants and unique gardening arts presented by various regions.
The China pavilion not only boasts wonderful gardening but also demonstrates the country's willingness to pursue a green life and share the benefits of development with the rest of the world, said Xi.
They also visited the gardens of Cambodia, the Czech Republic, Djibouti, Kyrgyzstan, Myanmar, Nepal, Pakistan, Japan, Singapore and Tajikistan in the international horticulture zone, and attended a tree-planting ceremony.
Cambodian Prime Minister Samdech Techo Hun Sen visits the Cambodia Garden at the International Horticulture zone of the International Horticultural Exhibition 2019 Beijing, in Beijing, capital of China, April 28, 2019. (Xinhua/Yin Gang)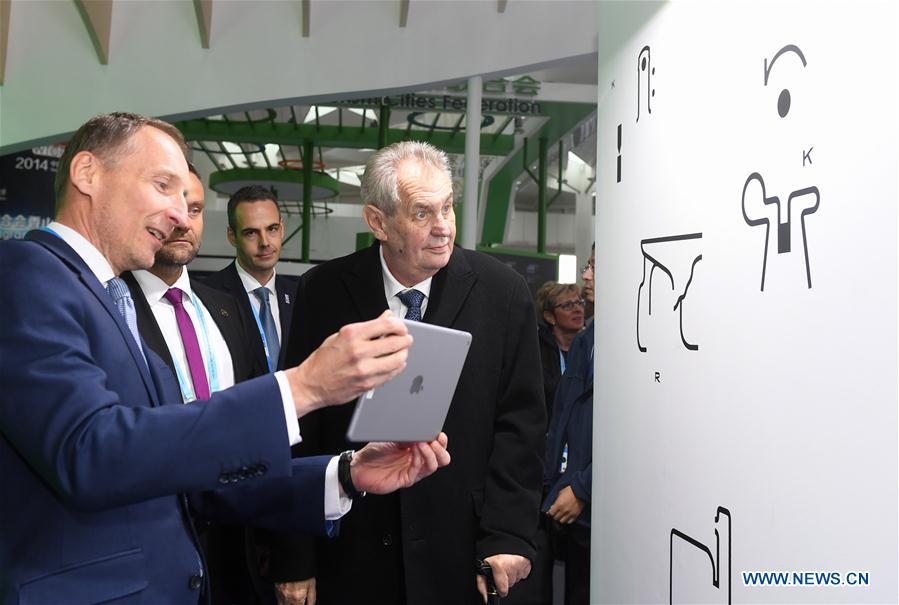 Czech President Milos Zeman visits the Czech Republic booth at the International Pavilion of the International Horticultural Exhibition 2019 Beijing, in Beijing, capital of China, April 28, 2019. (Xinhua/Chen Yehua)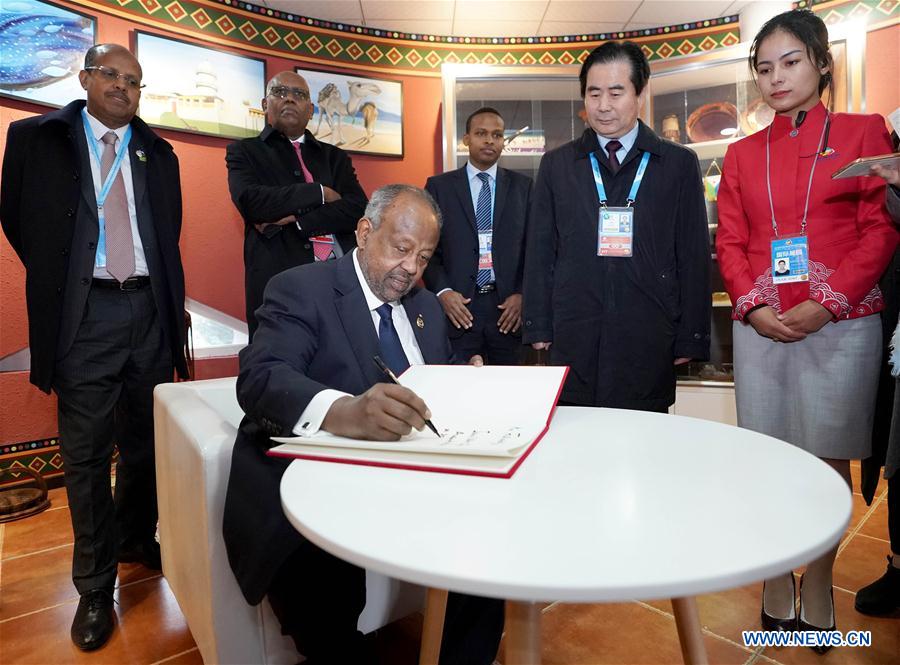 Djiboutian President Ismail Omar Guelleh writes an inscription after he visits the Djibouti Pavilion at the central Africa joint garden of the International Horticultural Exhibition 2019 Beijing, in Beijing, capital of China, April 28, 2019. (Xinhua/Wang Yuguo)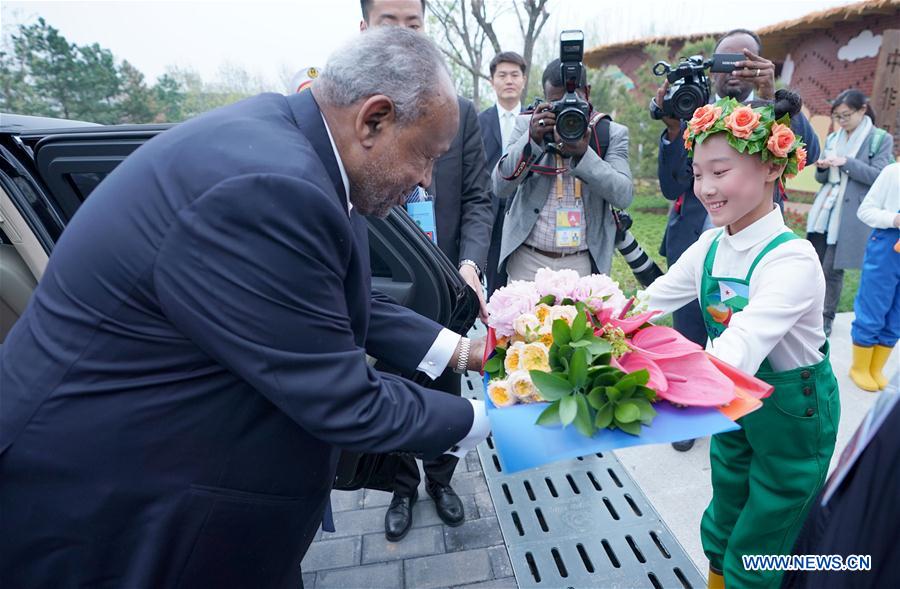 Djiboutian President Ismail Omar Guelleh receives flowers as he visits the Djibouti Pavilion at the central Africa joint garden of the International Horticultural Exhibition 2019 Beijing, in Beijing, capital of China, April 28, 2019. (Xinhua/Wang Yuguo)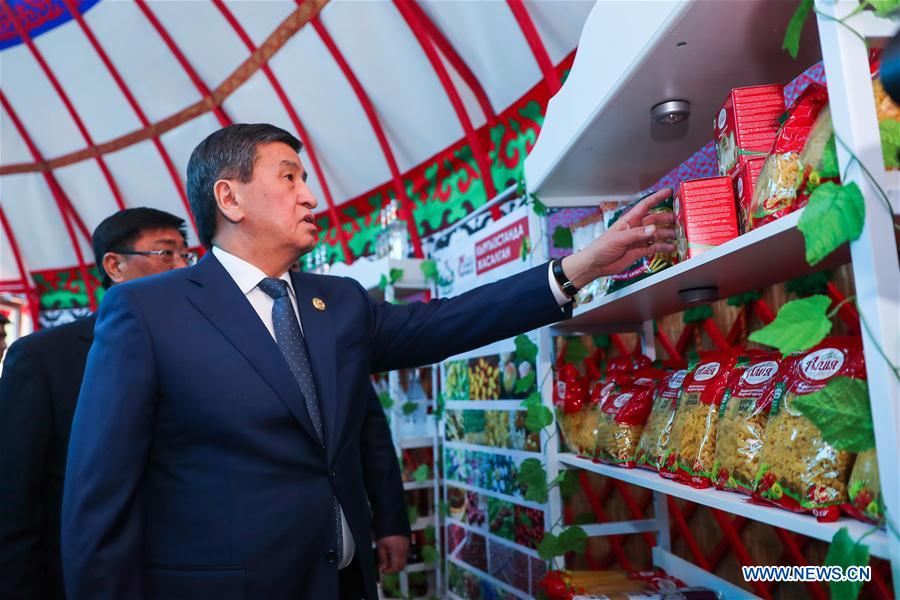 Kyrgyz President Sooronbay Jeenbekov visits the Kyrgyzstan Garden at the International Horticulture zone of the International Horticultural Exhibition 2019 Beijing, in Beijing, capital of China, April 28, 2019. (Xinhua/Zhang Yuwei)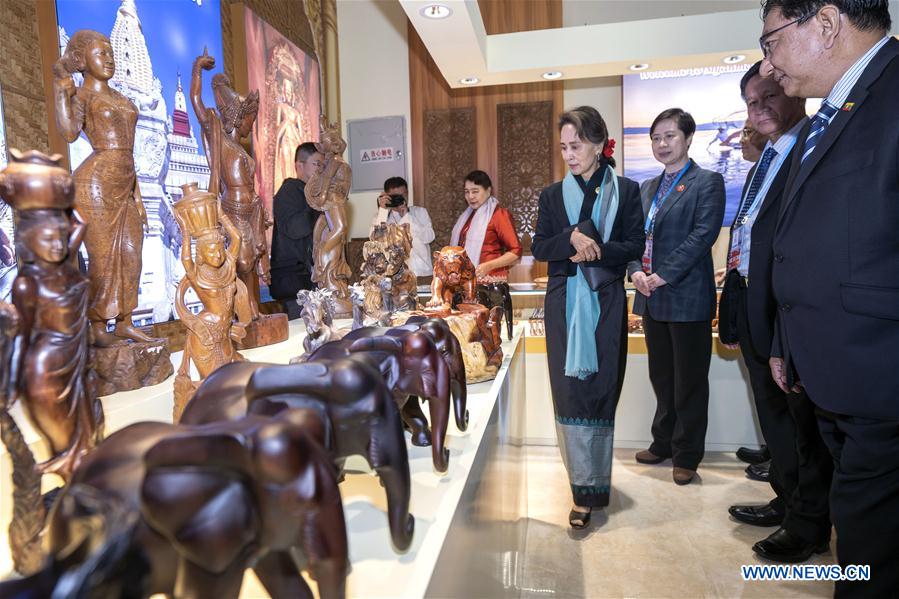 Myanmar's State Counselor Aung San Suu Kyi visits the Myanmar Garden at the International Horticulture zone of the International Horticultural Exhibition 2019 Beijing, in Beijing, capital of China, April 28, 2019. (Xinhua/Cai Yang)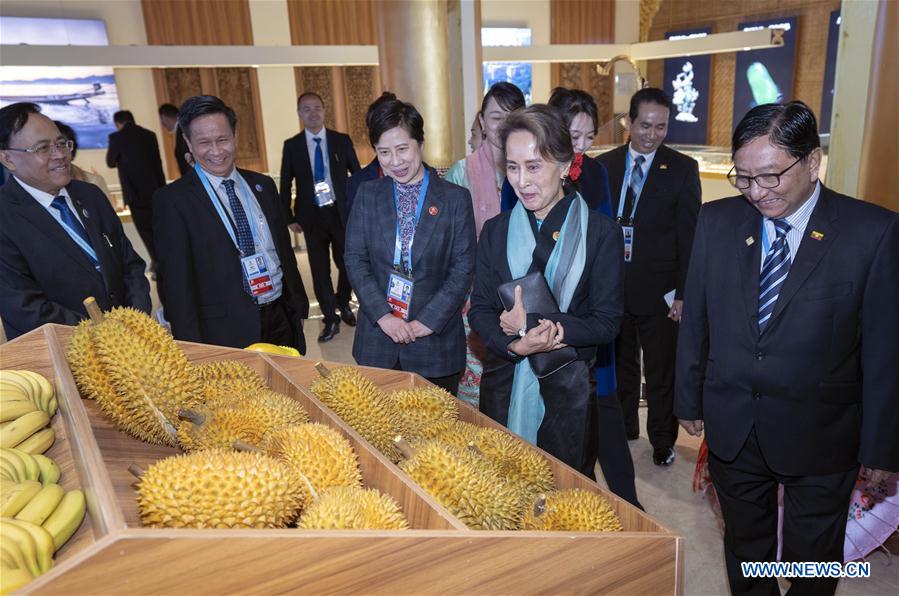 Myanmar's State Counselor Aung San Suu Kyi visits the Myanmar Garden at the International Horticulture zone of the International Horticultural Exhibition 2019 Beijing, in Beijing, capital of China, April 28, 2019. (Xinhua/Cai Yang)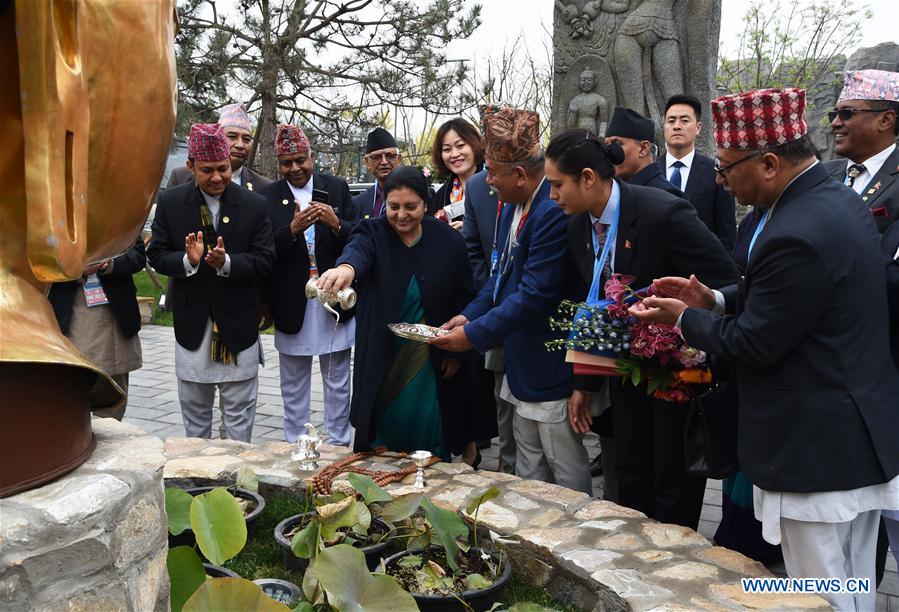 Nepalese President Bidhya Devi Bhandari visits the Nepal Garden at the International Horticulture zone of the International Horticultural Exhibition 2019 Beijing, in Beijing, capital of China, April 28, 2019. (Xinhua/Ren Chao)
Pakistani Prime Minister Imran Khan visits the Pakistan Garden at the International Horticulture zone of the International Horticultural Exhibition 2019 Beijing, in Beijing, capital of China, April 28, 2019. (Xinhua/Zhang Chenlin)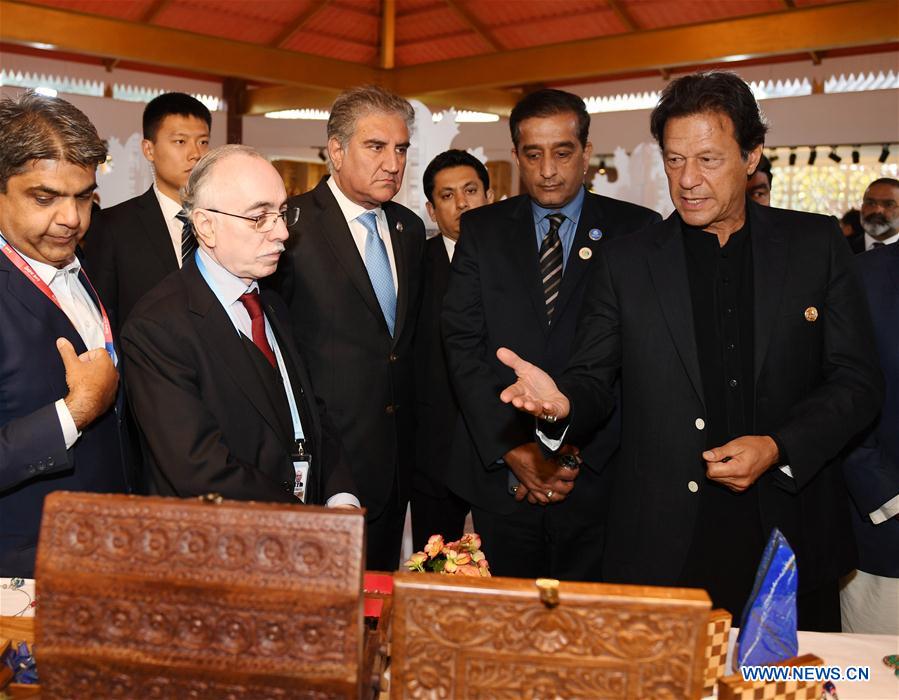 Pakistani Prime Minister Imran Khan visits the Pakistan Garden at the International Horticulture zone of the International Horticultural Exhibition 2019 Beijing, in Beijing, capital of China, April 28, 2019. (Xinhua/Zhang Chenlin)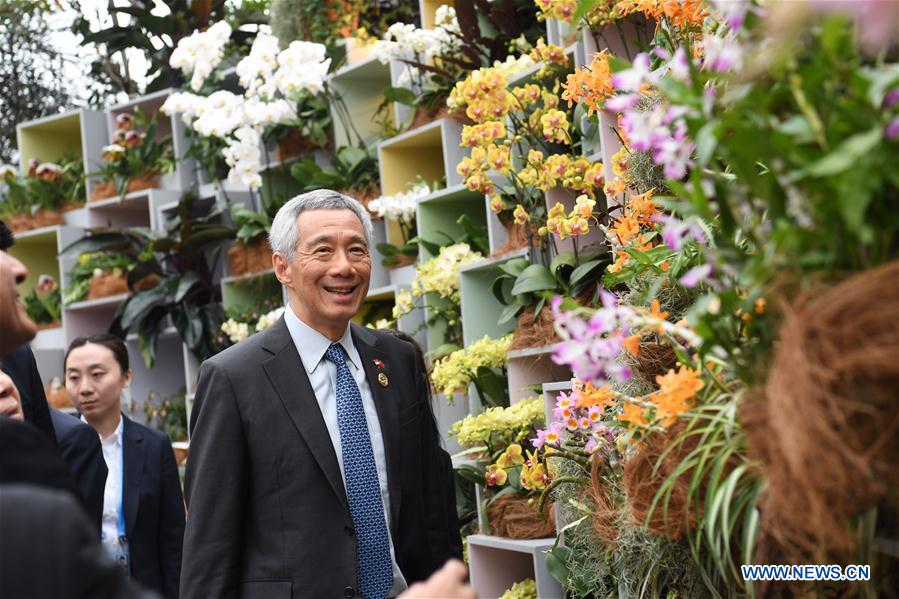 Singaporean Prime Minister Lee Hsien Loong visits the Singapore Garden at the International Horticulture zone of the International Horticultural Exhibition 2019 Beijing, in Beijing, capital of China, April 28, 2019. (Xinhua/Jin Liangkuai)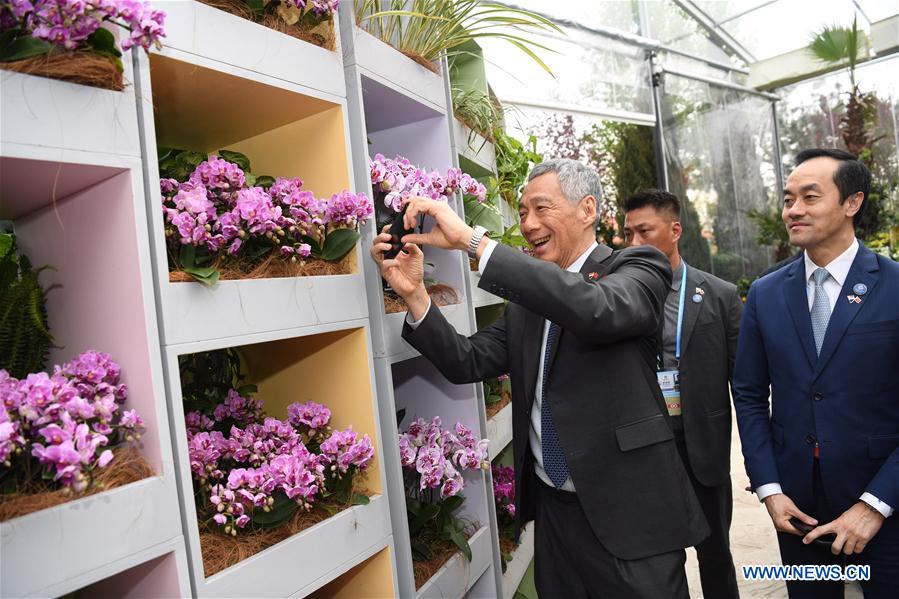 Singaporean Prime Minister Lee Hsien Loong visits the Singapore Garden at the International Horticulture zone of the International Horticultural Exhibition 2019 Beijing, in Beijing, capital of China, April 28, 2019. (Xinhua/Jin Liangkuai)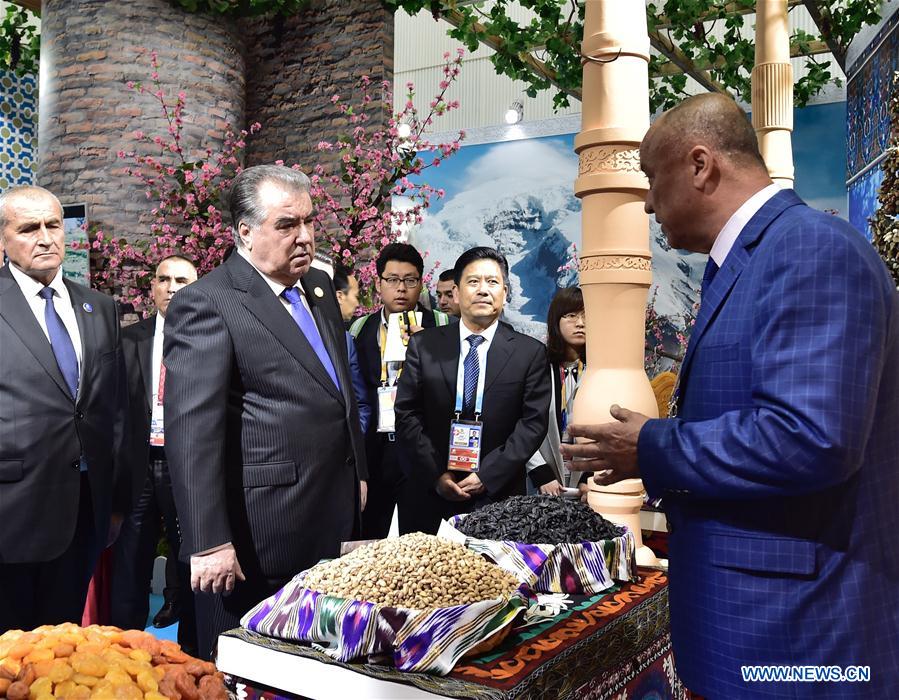 Tajik President Emomali Rahmon visits the Tajikistan booth at the International Pavilion of the International Horticultural Exhibition 2019 Beijing, in Beijing, capital of China, April 28, 2019. (Xinhua/Li He)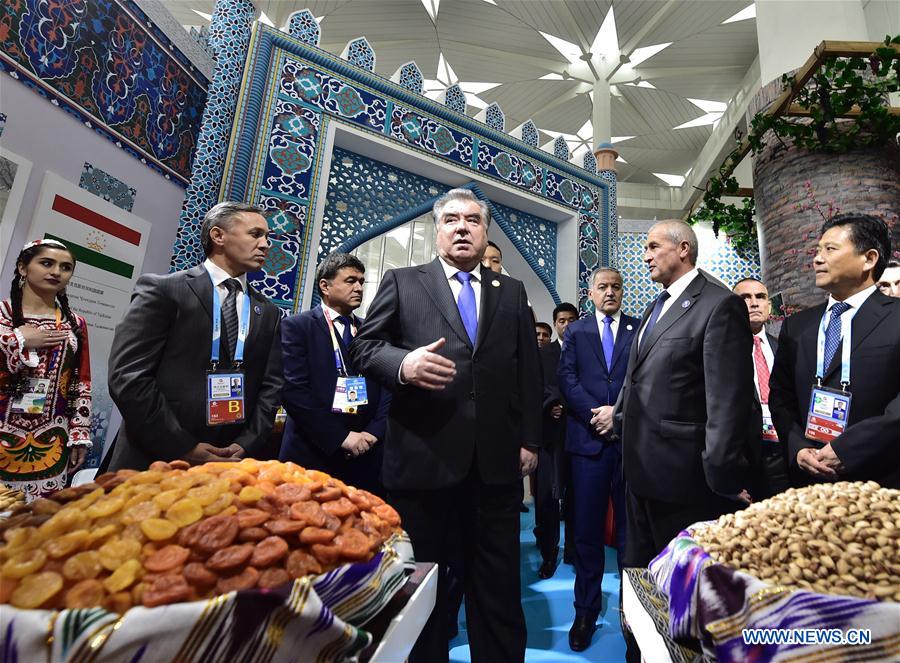 Tajik President Emomali Rahmon visits the Tajikistan booth at the International Pavilion of the International Horticultural Exhibition 2019 Beijing, in Beijing, capital of China, April 28, 2019. (Xinhua/Li He)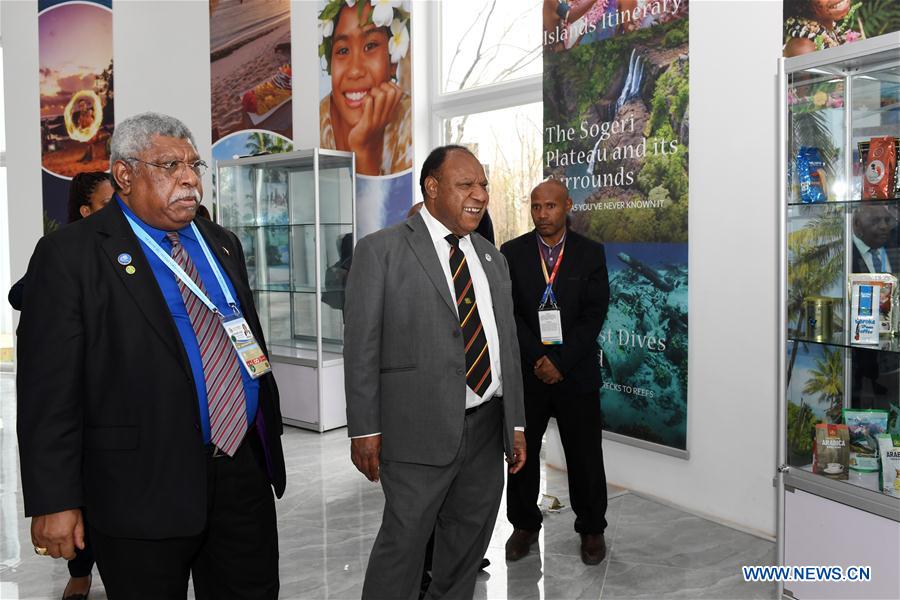 Papua New Guinean Foreign Minister Rimbink Pato visits the Papua New Guinea booth at the Pacific Islands Garden of the International Horticultural Exhibition 2019 Beijing, in Beijing, capital of China, April 28, 2019. (Xinhua/Ju Huanzong)