Local heroes help in the battle against epidemic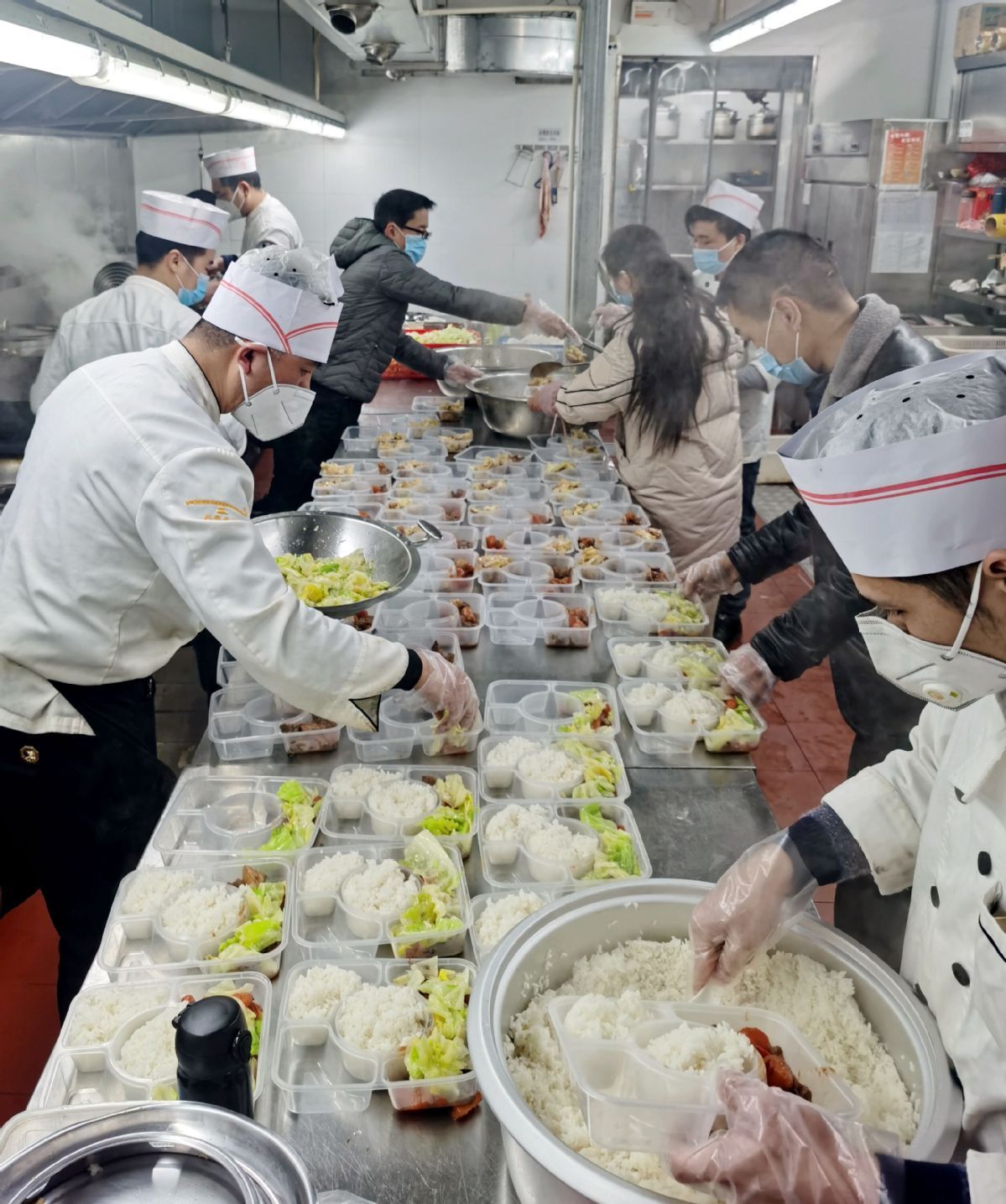 Cooks prepare lunches for front-line medical professionals in Wuhan, Hubei province, last month. (Photo: China Daily)
Concerned citizens are providing services and assistance in their own neighborhoods.
As medical professionals battle to overcome the novel coronavirus, individual residents of Wuhan, Hubei province, are also playing their part. Below, China Daily profiles some of the people whose volunteer work is making life easier for their peers at this difficult time.
Before the Spring Festival holiday, Shen Zilong reserved foodstuffs worth 600,000 yuan ($86,000) to satisfy the predicted mammoth demand for family reunion dinners.
The 26-year-old didn't expect the novel coronavirus to rapidly spread across his city and the whole country, bringing people from all walks of life onto the front line to combat the epidemic.
The disease inevitably dragged down dinner orders dramatically, but rather than worry about his company's falling profits, Shen resolved to make the best use of his catering resources by volunteering to deliver lunches and dinners to hospitals across Wuhan, the epicenter of the outbreak.
"When I had dinner with my family on Lunar New Year's Eve, I watched the news on TV showing exhausted medical workers eating instant noodles and pies in their offices. I was deeply moved, and as I work in the catering industry, I wanted to stand up and help," he said.
The following day, he posted a notice on WeChat to garner information from medical institutions about their food needs. In response, he received details of requirements among doctors and nurses, but he was also inundated with offers from families and friends who wanted to join his efforts.