Shanghai residents refusing to wear masks in public to bear legal liability
Global Times
1604220236000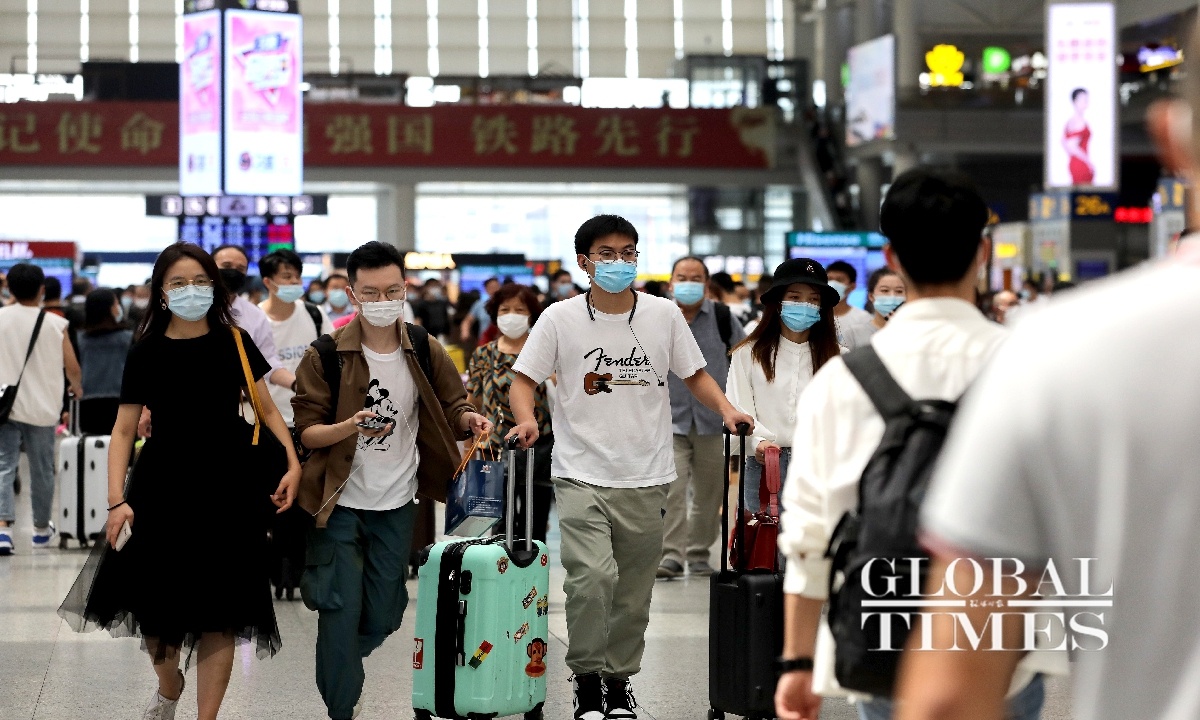 Residents are required to wear face masks and maintain social distance when entering public places amid a respiratory infectious disease outbreak, or they will bear legal liabilities, according to Shanghai's public health emergency management law, which went into effect on Sunday.
The regulation includes specific provisions on preparations for public health prevention and response, monitoring and early warning, emergency disposal, medical rescue and supervision. It also requires the Shanghai municipal government to strengthen training and supplies for professionals to deal with public health emergencies.
All passengers must wear a mask before taking public transportation such as the subway and bus system in Shanghai. Subway staff and broadcasts frequently remind passengers to put on face masks during their trip, the Global Times reporter noticed.
"We have colleagues patrolling the railway stations, long-haul bus terminals and shopping malls" in order to better implement the regulations, a police officer from the Shanghai Jing'an Public Security Bureau told the Global Times on Sunday.
Under the regulations, certain infectious disease patients or suspected patients who are under quarantine have to undergo isolated medical treatment in centralized medical institutions.
Meanwhile, individuals and entities have to report to local health authorities or disease control and prevention institutions on any matters related to public health, or they can call the 12345 government hotline.
The public health emergency management law was passed by the Shanghai People's Congress, the city's legislature on Tuesday, as a way to learn best practices from COVID-19 preventive and control measures taken in Shanghai this year, and best prepare for any future public health emergency.