'Abundant cereal supply' ensures bumper harvest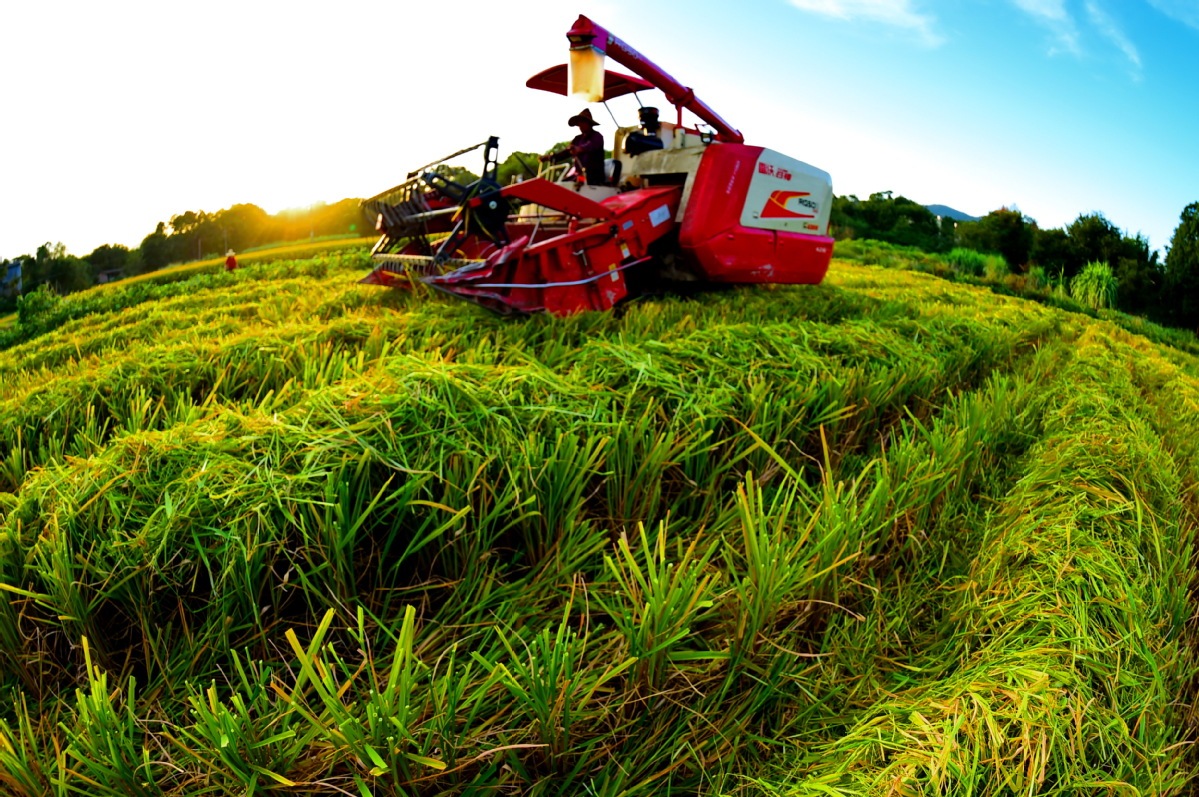 China will see a bumper harvest this year with stable cereal grains output, and large-scale cereal purchases have kicked off recently, the National Food and Strategic Reserves Administration revealed on Tuesday.
"With the autumn harvest ending soon, we've already seen an abundant cereal supply that can ensure a bumper harvest for the whole year," said Qin Yuyun, head of the administration's food reserves department.
Summer cereal purchases just ended last month. According to the administration, 50 million metric tons of wheat and 4.72 million tons of rice had been purchased from major production areas by the end of August. Due to the planting time and the influence of weather, Qin said, the autumn cereal trade this year started later than the previous year. In Hubei and Anhui provinces, for example, the autumn cereal trade in 2019 kicked off one week earlier.
Of the major cereals-wheat, rice and corn-rice is now seeing its peak season for trade in South China, according to Qin.
So far, 7.59 million tons of rice have been purchased in South China, according to the administration. Another 4.38 million tons of corn and 60,000 tons of soybean have also been purchased.
"Corns, soybean and rice will soon witness their peak season for trade next month, and the country's overall cereals purchasing speed will be accelerated then," Qin said.
China's total cereal output consists of three parts-early rice, summer grain and autumn production. Autumn grain crops, which include corn, middle-and late-season rice, account for three quarters of a whole year's grain production.
As the trade on autumn grain crops usually lasts for a long period from September to May, Qin emphasized that related departments at all levels should be well prepared.
"Preferential loan policies, labor forces, storage capacity and transportation services should be all ready for the trade season," Qin said. Also, professional guidance on scientific storage should be provided by local departments."
Additionally, he warned farmers and traders to hold rational expectations of future prices and not store too many cereals.
According to the administration, China's current cereal storage can meet the country's total consumption for a whole year. As of last week, a total of 90 million tons of grain crops have been traded on the State-owned platform.