President Xi Jinping's 'homely words' in his Spring Festival greetings
People's Daily app
1549522164000
The Spring Festival is the most significant traditional festival of the Chinese nation. It is also a good time for family and friends to get together and enjoy jollity and reunion. This rich atmosphere also cultivates a sense of responsibility and identity of the Chinese people. For this Spring Festival, let us listen to President Xi Jinping's "homely words".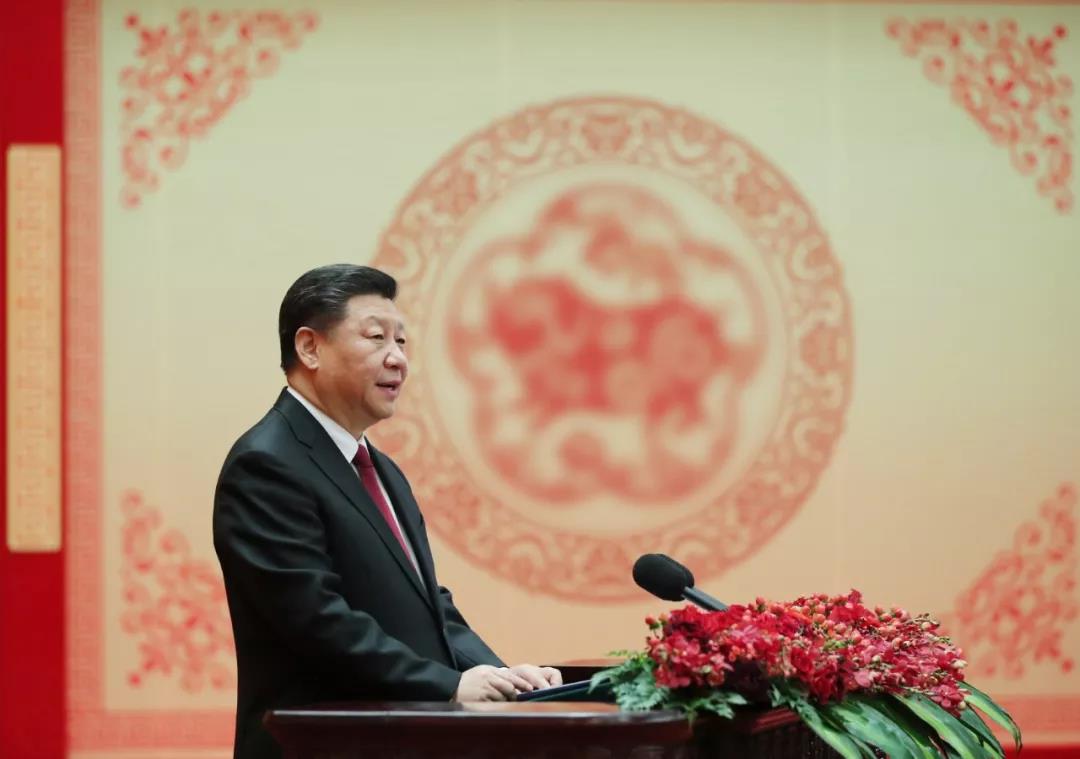 Chinese President Xi Jinping addresses a Spring Festival reception at the Great Hall of the People in Beijing, capital of China, Feb. 3, 2019. (Photos: Xinhua)
Reunion
Reunion is the eternal theme of the Spring Festival. "After working so hard the whole year, it is time for family members to gather for New Year's Eve dinner and stay up all night to usher in the new year," Xi said at a Spring Festival reception in Beijing, on Feb. 3, 2019. These simple words have touched the warmest feelings of countless people.
Xi attaches great importance to reunions. For him, "reunions are happiness and unity is strength." He reminded everyone not to cut true affection at a distance, not to forget true affection in daily routines, and not to ignore true affection during lasting struggles. He also urged CPC cadres to have fewer social engagements and more dinners at home.
Family happiness
"Harmony in the family makes everything successful." President Xi knows well that the country's prosperity and national rejuvenation will ultimately be embodied in the happiness of thousands of households, and embodied in the continuous improvements in the lives of hundreds of millions of people.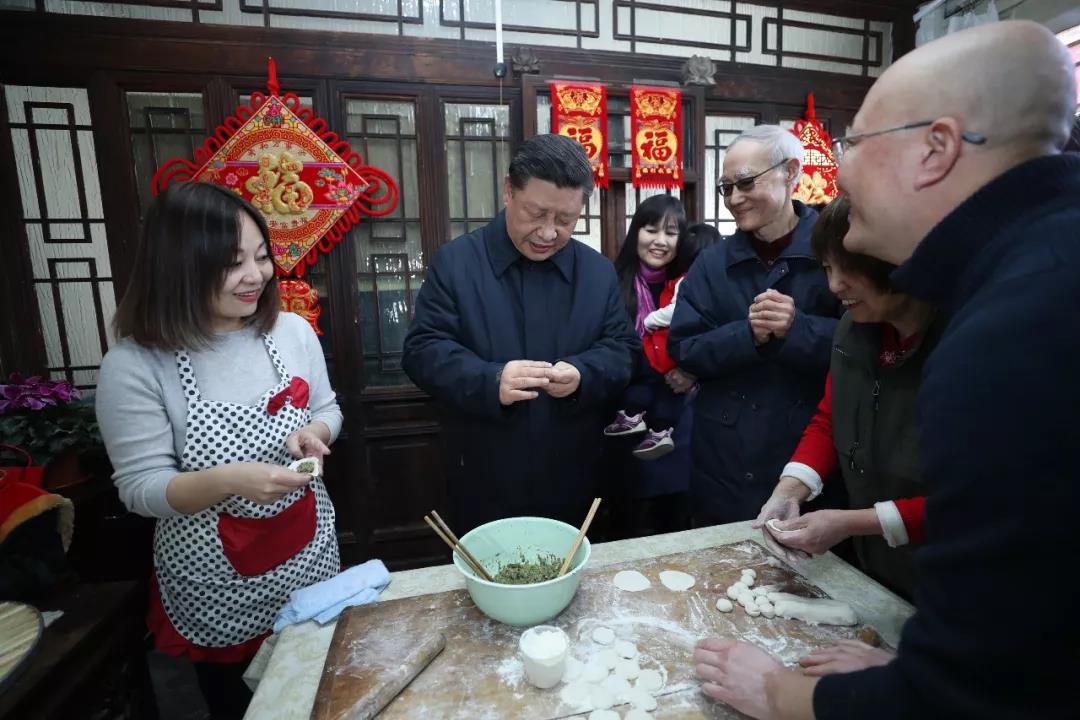 President Xi makes dumplings with local residents.
Xi stressed that there will be no happy family without the prosperity and development of the country, and no prosperity for the country without the happiness of thousands of families, during his 2019 Spring Festival greetings.
President Xi is concerned about the life of each household. When the Spring Festival approaches, he will visit residents and workers, and extend his Lunar New Year greetings. Touring a "hutong," or traditional alley, in central Beijing's Qianmen area ahead of the Spring Festival, Xi dropped into two courtyards along the hutong, inquiring about the living conditions of local residents while talking and making dumplings with them. He also visited a restaurant as well as an express delivery station, and the deliverymen who were on duty, inquiring about their work and life.
Hard work
Hard work has become a consistent keyword in President Xi's three latest Spring Festival greetings.
In his 2018 Spring Festival greeting speech, President Xi stressed that striving is a sort of happiness while pointing out that striving is hard, chronic and tortuous. He praised those striving "will be richest in spirit, and will have the most profound understanding of happiness."
Xi highlighted that history is created by the people and China's development achievements are created by the Chinese people with their own hands in his 2017 greetings. "The Chinese people have great dreams, but also have a great spirit to work hard and endure hardship to realize such dreams," Xi said.
This time, in his 2019 Spring Festival greetings, President Xi connects "hard work" with "confidence" and "courage". He said that our party, our country, and our people have gained more confidence and courage through our hard work.