More than 42,000 residents under quarantine in Xi'an in the 2nd week of lockdown: govt
Global Times
1641422781000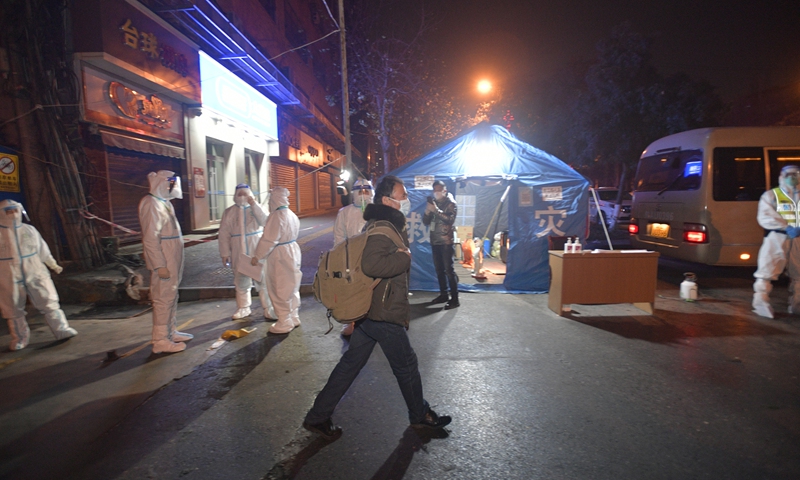 "More than 42,000 residents in Xi'an are under quarantine," city government officials said at a press conference on Wednesday. The city, capital of Northwest China's Shaanxi Province with a population of more than 13 million, has been under lockdown for almost two weeks.

Residents who are quarantined include close contacts of confirmed cases, people assessed by experts to be at high risk of infection and those who are not eligible for home quarantine, according to local authorities.
"It is essential to quarantine those at risk of spreading the virus in designated facilities for medical observation," an official said at the press conference, noting that the current outbreak in Xi'an was caused by the Delta variant which spreads much faster than the original virus.
Xu Mingfei, Vice Mayor of Xi'an, said that the implementation of centralized quarantine is carefully designed after in-depth investigation and field research. The purpose is to eliminate risks to the public so that the city can restore its past vitality as soon as possible.
In the past three rounds of nucleic acid testing, the total number of confirmed cases has shown a downward trend and all of them were found in controlled areas. It can be said that the spread of the virus has been effectively contained and the strict prevention measures are in the right direction, local government emphasized.
The city's authorities also indicated that sporadic outbreaks cannot be ruled out at this stage and Xi'an is still in the critical period of controlling the pandemic.
However, Xi'an's epidemic prevention policy has also been criticized for being too strict, with many questioning the management by the local government. Someone described the experience of being pulled into quarantine overnight on Sina Weibo, Chinese Twitter-liked social media saying: "We woke up in the middle of the night by a knock on the door and told to pack up and leave, without further explanation."