Prehistoric human face rock painting discovered in Inner Mongolia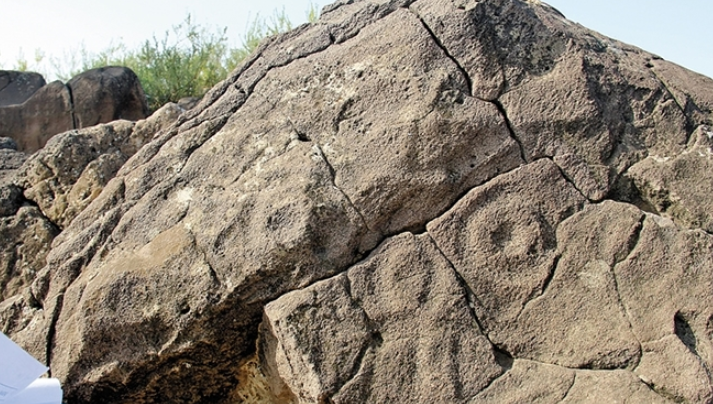 (Photo: angecies)
Archaeologists have discovered a 7,000-year-old rock painting of a face without an outline in north China's Inner Mongolia Autonomous Region.

The 65-cm-tall, 57-cm-wide painting was found on a section of sandstone in Ongniud Banner, Chifeng, said Wu Jiacai, a rock painting scholar from Inner Mongolia Normal University.
The figure has a pair of double-circle eyes with a diameter of 18 cm and an elliptical mouth. Four vertical bars appear in the mouth, indicating teeth.
Wu's team invited rock painting experts from the Russian Academy of Sciences to make comparisons with rock paintings discovered in Far East Russia and other parts of Inner Mongolia.
"Compared with other paintings, this one is larger in size, more delicately painted and has more smooth lines," said Wu.
Human face rock paintings have been found in many areas of Inner Mongolia and have provided information for the study of human migration and customs, according to Wu. Enditem