Teenager quake victim reunites with medical staff who saved him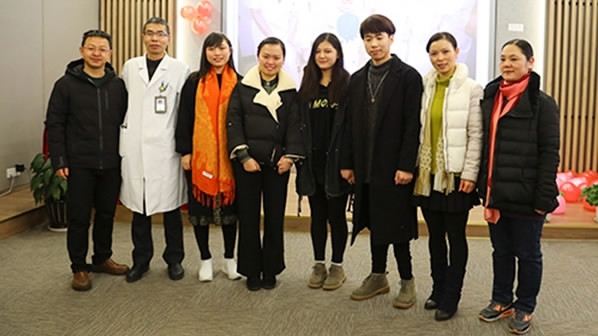 Filled with tears and smile, the meeting on New Year's Day between a young man who lost his left leg and the medical staffs who took care of him ten years ago touched the hearts of millions of Chinese after the story was widely reported in Chinese media.
On December 29, 2017, a Taizhou hospital staff wrote a post on Wechat saying "@Xiaoyu, it has been ten years, do you still remember the people from Taizhou Hospital?"
The Xiaoyu mentioned in the post is Pu Xiaoyu, a 20-year-old young man from southwest China's Sichuan Province who had his left leg amputated ten years ago when he was wounded in the killer Wenchuan earthquake. He was transferred to Taizhou Hospital in east China's Zhejiang Province on May 28, 2008.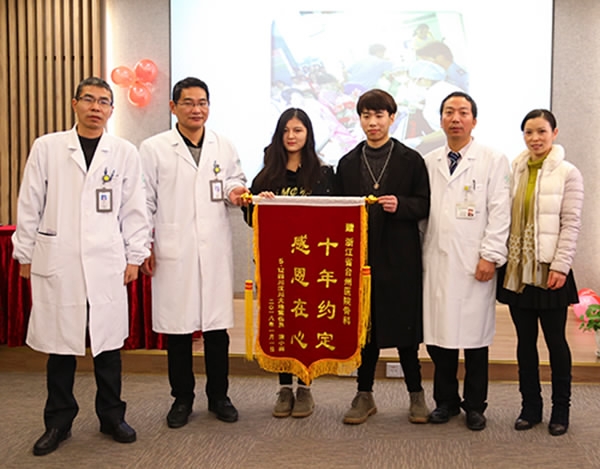 Pu was the youngest patient to be transferred to the hospital. Medical staff said he was unhappy and refused to talk. To cheer him up, the staffs took him for an outing on his birthday in early June. They played flying chess with him and carried him to the city wall and seaside.
With the help and care from the hospital staffs, Pu gradually opened up and learned to walk again after he got a prosthesis. When he was allowed to go back home, he said he would one day come back and visit them.
The two sides lost contact over the years. Luckily, with the help of the Sichuan provincial government, Taizhou hospital reached Pu just two hours after the Wechat moment was posted. The two sides arranged a meeting on January 1 at the hospital where he was treated.
On the first day of 2018, Pu took his girlfriend back to Taizhou hospital. He saw the pictures from a decade ago and met all the staffs who took care of him back then. He could still recall those people's names. They hugged together with tears in their eyes.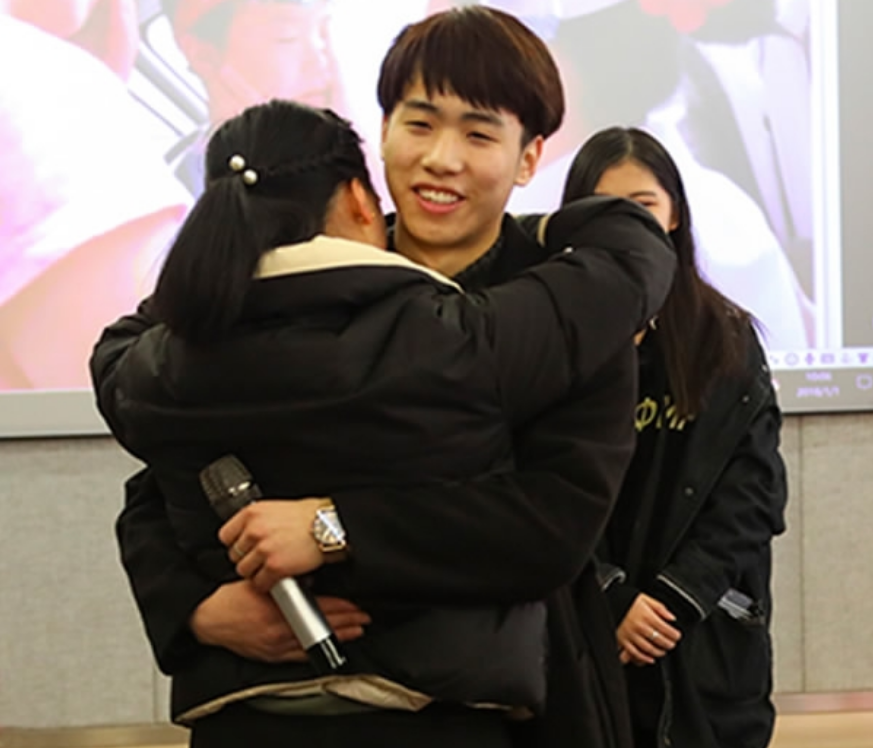 Pu is now working as a hairstylist in Beijing. He said without the care and love of Taizhou hospital, he would not have become an outgoing person as he is today.
"I have faced quite a few obstacles in my life," said Pu. "But whenever I want to give up, I would think about the people who helped me at Taizhou hospital. I cannot let them down."
Before leaving, Pu said he will invite all the staffs that helped him to his wedding in the future.