China to promote ecological conservation in Greater Bay Area
BEIJING, Feb. 18 (Xinhua) -- China plans to take forward ecological conservation in the Guangdong-Hong Kong-Macao Greater Bay Area, says a development plan.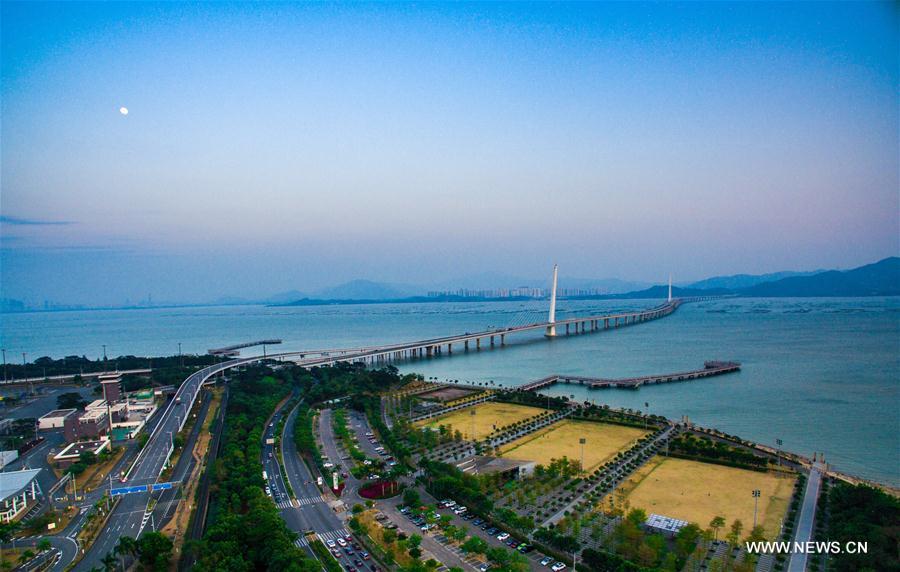 File photos: Xinhua
The plan stresses establishing ecological protection barriers, strengthening environmental protection and management, and adopting an innovative, green and low-carbon development model.
It vows to firmly establish and act on the belief that lucid waters and lush mountains are invaluable assets, cherish the environment as we cherish our own lives, and implement the strictest possible systems for protecting the environment.
The plan promises to act on the principles of prioritizing resource conservation, environmental protection and letting nature restore itself, be led by the development of a beautiful bay area, devote efforts to improving ecological and environmental quality, develop spatial layouts, industrial structures as well as ways of work and life that help conserve resources and protect the environment, put into practice green, low-carbon and circular development, and make the Greater Bay Area a place with bluer skies, greener mountains, clearer water and a better environment.
China on Monday issued the Outline Development Plan for the Guangdong-Hong Kong-Macao Greater Bay Area.
The plan, an important outline document guiding the current and future cooperation and development of the Greater Bay Area, covers the period from now to 2022 in the immediate term and extends to 2035 in the long term.