Expert asks for new coronavirus research facilities
chinadaily.com.cn
1599744759000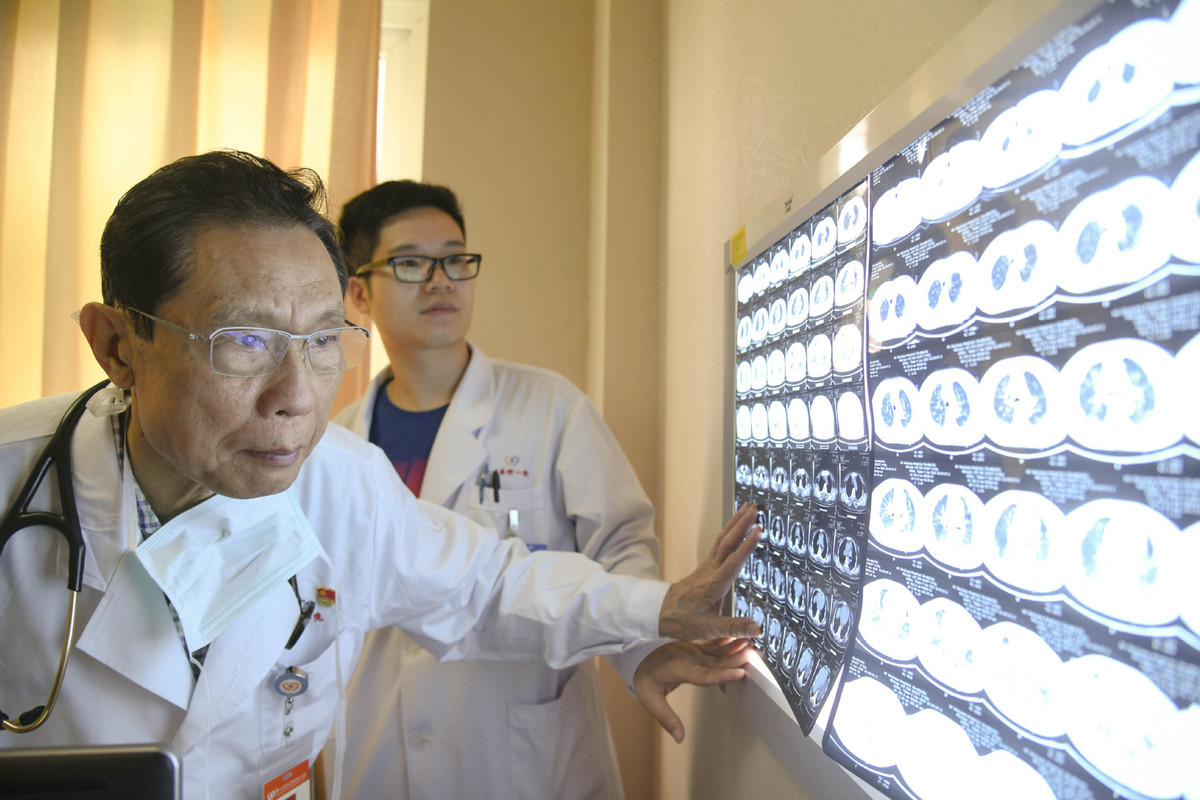 Zhong Nanshan, left, checks a CT scan at the First Affiliated Hospital of Guangzhou Medical University, on Sept 8, 2020. [Photo/Xinhua]
Zhong Nanshan, a top respiratory disease expert in China, said he has asked for a better platform on which to continue his research on the novel coronavirus and its effects.
An academician at the Chinese Academy of Engineering, Zhong said he wanted to work on the development of treatments, medicines and vaccines in the coming months.
He said he made the suggestion after a meeting organized to commend role models in the country's fight against COVID-19 in Beijing on Tuesday.
Zhong received the Medal of the Republic from President Xi Jinping, who is also general secretary of the Communist Party of China Central Committee and chairman of the Central Military Commission. Zhong said he was very excited and happy to receive the award.
"I have also written a letter to President Xi to explain my plan to build a bigger platform to help fight the pandemic," he said, adding that Xi had replied that it was a good idea.
Zhong told colleagues and students at a ceremony to celebrate the 36th China Teachers' Day at First Affiliated Hospital of Guangzhou Medical University on Thursday, that he believes the idea will come to pass, as the governments of Guangdong province and Guangzhou city were also supportive.
In July, the National Health Commission approved a plan to build a National Respiratory Medical Center in Guangzhou. But that is not enough, Zhong said.
"Medical treatment alone is not enough to prevent a pandemic," he said, adding that what's needed is the ability to predict, evaluate, identify and trace the route of transmission of a disease, tasks that go far beyond medical treatment alone.
"It requires the participation and cooperation of many disciplines," he said.
"This is the third time for a coronavirus has broken out in the 21st century, but no outstanding achievements were made the previous two times; therefore, I have made a request this time."
Medical professionals who contributed to the country's fight against COVID-19 were commended during the gathering at the Great Hall of the People as role models in the country's fight against COVID-19.
Wang Yuexia contributed to this story.