Bijie eyes rural tourism for poverty alleviation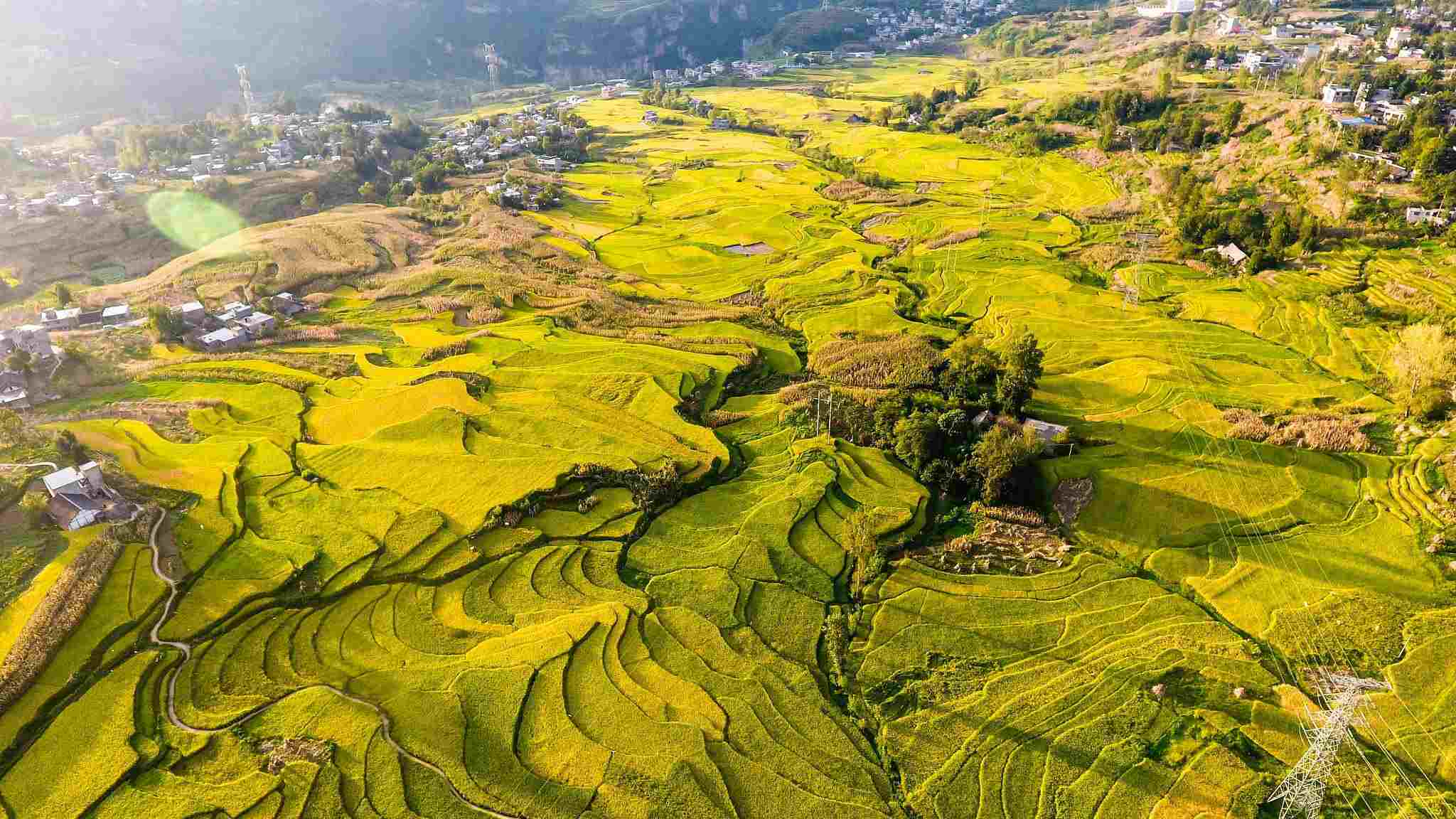 (Photo: CGTN)
Named for its sea of azalea flowers, the Baili Azalea Administrative Zone, comprising 68 villages across some 700 square kilometers of hilly land in Bijie City, southwest China's Guizhou Province, is an experimental zone in a core poverty alleviation area.
China's National Development and Reform Commission released a plan in 2013 to support Bijie to "explore an unconventional path" for the development of the country's other impoverished areas.
Hence, the Baili Azalea Administrative Zone has struck a balance between ecological preservation and economic growth by boosting sightseeing and cultural experience tourism.
Rural tourism in Bijie has created 46,000 jobs for residents, most of whom would otherwise work far from home as migrant laborers, according to the local government.
Last year, tourists from home and abroad made 798,000 visits to the zone, which has 16 characteristic villages, more than 20 scenic spots, 391 restaurants and homestays and 6,700 beds for travelers, generating revenue of 585 million yuan (84.3 million US dollars) and helping increase average household income by 10,600 yuan a year.
Local farmers have planted about 3,000 hectares of flowers, fruits, mushrooms, herbs and other plants, and have created packages for tourists to experience the planting and harvest seasons firsthand.
Companies and cooperatives are making joint efforts to extend the industrial chain of rural tourism by building workshops to process and produce agricultural products and tourist commodities, such as silk azaleas, traditional outfits and specialty foods.
Authorities have paid special attention to protecting and industrializing local culture. Fuyuan village, for example, was one of the first to be distinguished for its ethnic characteristics, while the Yi ethnic group's floral sacrifice ceremony has been recognized as Bijie's intangible cultural heritage, and traditional torch festival has become a major tourist draw.
Thanks to the effects of rural tourism on poverty relief, the Baili zone was named one of China's 280 tourism poverty alleviation demonstration projects.