Cambodia won't succumb to pressure but will firmly support China in core issues: Cambodian PM
Global Times
1631526212000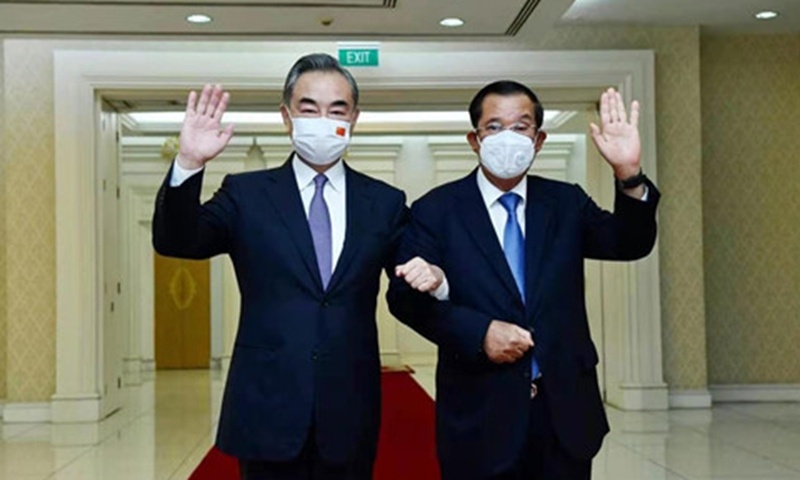 Although Cambodia is a small country, it will not succumb to pressure and will firmly support China in issues related to core benefits, Cambodian Prime Minister Hun Sen said in a meeting with Chinese State Councilor and Foreign Minister Wang Yi on Sunday, where Hun and Wang discussed further cooperation in fighting against COVID-19 and other regional issues.

The Cambodian leader promised his country's firm support to China on issues concerning China's core interests, such as Taiwan, Hong Kong and Xinjiang, and said that Cambodia appreciates China's assistance in helping the kingdom combat the COVID-19 outbreak.
Hun said Cambodia hopes to further cement bilateral cooperation in the fields of anti-epidemic measures, trade and economy, and infrastructure.
Wang responded that China will support Cambodia in defying international bullying and safeguarding national sovereignty and dignity. "China will be Cambodia's most reliable and long-term strategic partner."
Wang also promised that China will provide more COVID-19 vaccines and medical supplies to Cambodia to help the kingdom completely contain the COVID-19 outbreak.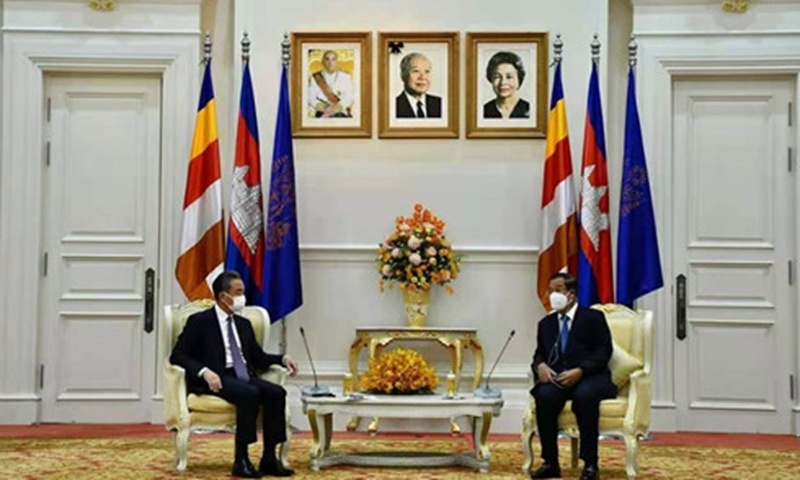 In August, China donated additional 600,000 doses of the Sinopharm COVID-19 vaccine to Cambodia, giving the Southeast Asian country another boost to its immunization program.
Wang said earlier in a meeting with Cambodian Deputy Prime Minister and Foreign Minister Prak Sokhonn that the China-Cambodia relationship has weathered tests and difficulties and has become rock solid in the face of challenges. "The two countries have been jointly fighting power politics and bullying, safeguarding international fairness and justice, and the common interests of all developing countries," Wang said.
Wang also promised that China will continue to firmly support Cambodia in combating COVID-19 and developing its economy, including increasing imports of Cambodian agricultural products, helping push forward Cambodia's industrialization and economic transformation.
When asked of the international anti-terrorism situation at a news conference after the meeting, Wang said that 20 years of practice after the 9/11 incident has proven that selective anti-terrorism linked to specific ethnic groups and religions will ultimately be self-defeating and will only promote discrimination and prejudice.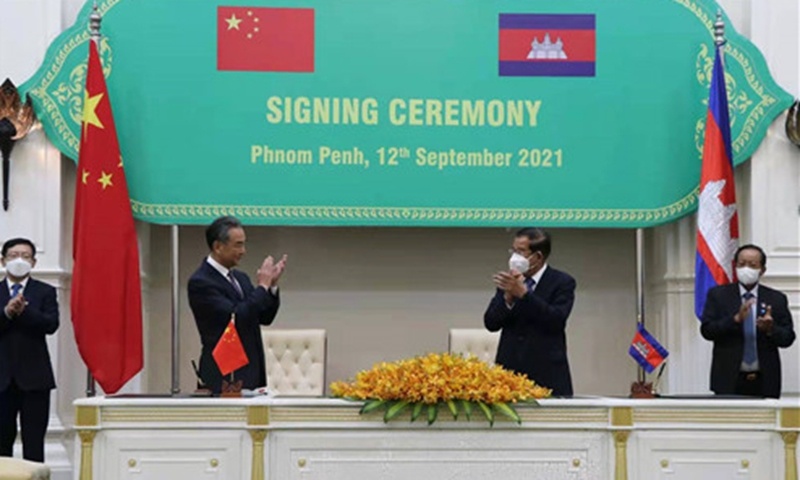 Cambodia is the second stop for Chinese State Councilor and Foreign Minister Wang Yi's week-long tour to four neighboring countries which Chinese experts have stated is significant in enhancing the cooperation across economic and trade issues in addition to building on political mutual trust and a shared vision of the security landscape across the region. Wang will be visiting Singapore and South Korea upon invitation in the following days.