China renews blue alert for severe convection weather
BEIJING, April 25 (Xinhua) - China's National Meteorological Center (NMC) Thursday renewed the blue alert for severe convection weather, forecasting thunderstorms, gales and hail in southern part of the country.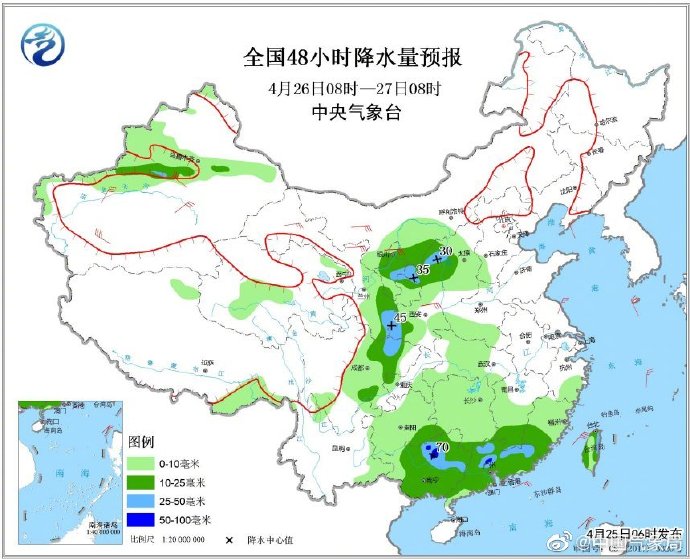 Forecast of precipitation. (Photo: NMC)
From Thursday to Friday, heavy rainstorms will sweep parts of Zhejiang, Hunan, Jiangxi, Fujian, and Guangdong provinces as well as Guangxi Zhuang Autonomous Region, the NMC said.
Some areas will be hit by up to 60 mm of rainfall within 24 hours, according to the NMC.
The observatory calls on authorities to prepare for emergencies and cautioned against outdoor activities.