Shijiazhuang watchdog to offer rewards for whistle-blowing of market disrupting actions
Global Times
1610270882000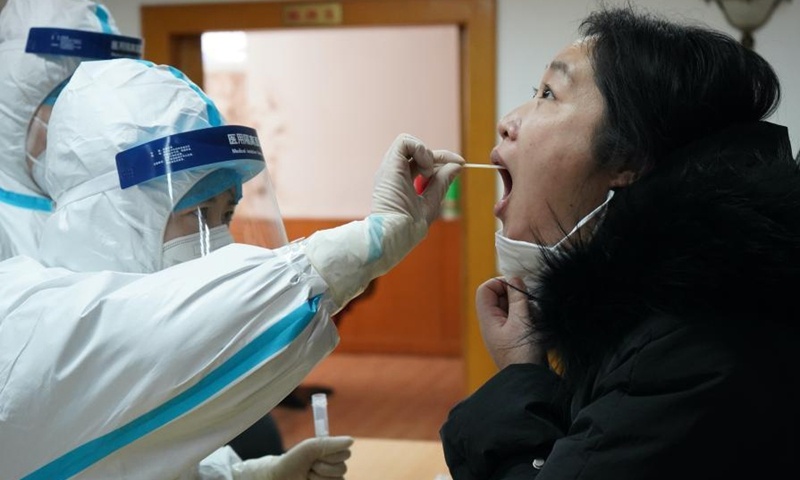 The market watchdog in Shijiazhuang, capital of North China's Hebei Province, announced on Saturday a series of reward measures to encourage whistle-blowing against market disrupting actions during the resurgence of COVID-19 infections, including price gouging and hoarding, with rewards of up to 5,000 yuan ($771.98).
Following the city's ban on residents leaving the city and controls on outbound traffic since Friday and Saturday, the Administration for Market Regulation of Shijiazhuang encouraged whistle-blowing from individuals to curb market disrupting behaviors in order to maintain local residents' daily lives and good market order.
Illegal actions include price gouging, hoarding, fabricating and spreading price increase information, failing to carry out quarantine inspection on meat or meat products, producing and selling medicines or pharmaceutical preparations without licenses, production and sales of epidemic prevention and protection equipment such as counterfeit masks and disinfection products, sales and storage of imported cold-chain foods without obtaining customs certificates or the results of nucleic acid tests, disinfection, inspection and quarantine and illegal sales of smuggled foods and items.
Once the reports are verified, the whistle-blowers can earn rewards of up to 5,000 yuan if the reported matter is a major illegal action that has a serious social impact and adverse consequences.
The whistle-blower's personal information will be kept strictly confidential. Meanwhile, people who make false reports will be investigated according to laws.