Xi urges G20 to show political leadership on trade, climate change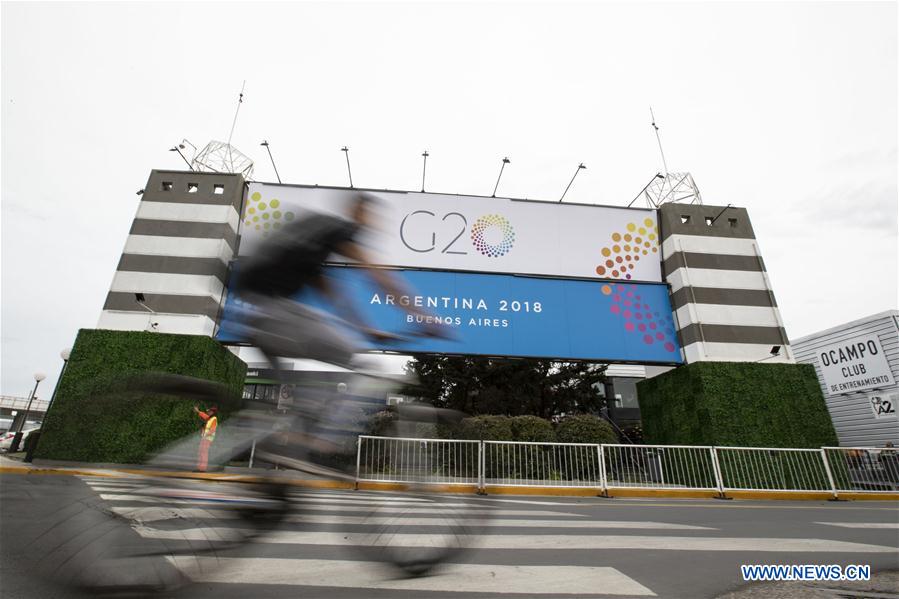 Photo: Xinhua
BUENOS AIRES, Dec. 1 (Xinhua) -- Chinese President Xi Jinping Saturday called on the Group of 20 (G20) to play a political leading role in nurturing favorable conditions for international trade.
He also urged G20 to inject political impetus into international cooperation on jointly tackling climate change, during discussions at the 13th G20 summit held in the Argentine capital, Buenos Aires.
On trade issue, the Chinese president said that G20 should firstly stick to openness and free trade, maintain and further expand an open market, and realize win-win cooperation through mutual exchanges and complementarity.
Secondly, G20 should stick to inclusiveness, and bring the benefits of international trade and economic globalization to people of all countries and all classes, Xi said.
Thirdly, G20 should uphold rules-oriented spirit and nurture a stable and expectable institutional environment for the healthy development of international trade, he said.
On climate change, Xi said it is a major challenge to the future and destiny of mankind, which requires the G20's joint efforts.
China, France and the United Nations reiterated their firm commitment to implementing the Paris Agreement on Friday, sending out a strong signal of pushing forward international cooperation to tackle climate change, Xi said.
He urged G20 to inject political impetus into the international cooperation on jointly fighting climate change, with a sense of responsibility of building a community with a shared future for mankind.
All relevant sides should faithfully abide by their commitment to the UN Framework Convention on Climate Change (UNFCCC) and the Paris Agreement, reinforce their actions before 2020, and push for the green and low-carbon transformation across the world, Xi said.
Developed countries should fulfill their promises of raising 100 billion U.S. dollars every year till 2020, and transfer advanced technologies to developing countries to help them elevate abilities to address climate change, he said.
The Chinese side looks forward for the participating sides to reaching a package agreement at the upcoming Conference of the Parties (COP24) of the UNFCCC in Katowice of Poland, and implementing the Paris Agreement based on the principle of common but differentiated responsibilities and respective capabilities, Xi said.
China stands ready to make joint efforts with various sides and make its due contribution, he added.
The Chinese president arrived in Buenos Aires on Thursday night to attend the G20 summit held on Friday and Saturday, and pay a state visit to Argentina.