Festive WeChat users go feverish for Santa hat overlays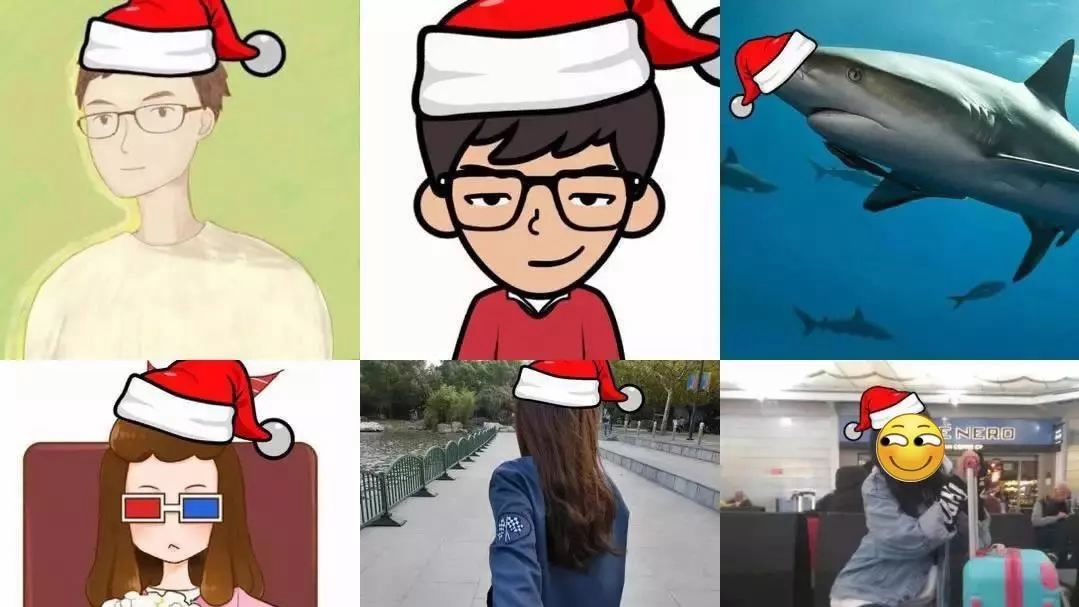 A Christmas hoax has led to scores of WeChat users posting the same message on their account in a bid to have a Santa hat placed on their profile picture.
"WeChat Official, please give me a Christmas hat" spammed the feeds of many WeChat users as their friends petitioned WeChat for the red and white hats.
The Chinese messaging app said that "Christmas hat" was one of the most popular topics on Moments on Saturday.
Moments is a WeChat user's page that allows him or her to share pictures and videos with captions, statuses and website links.
Adding a hat to one's profile picture has been made available on WeChat during the festive season, however manually, with the process requiring a tool within the app.
Tencent Holdings, the Chinese Internet giant that owns WeChat, stated that the new feature was an HTML5 (H5) project. H5 is a markup language often used for structuring and presenting interactive content on social platforms.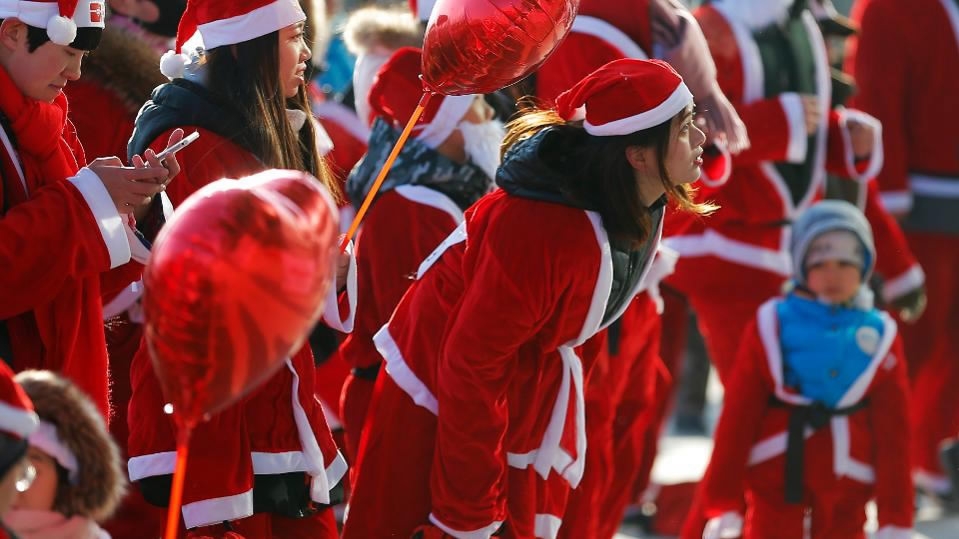 People take part in a Santa Run event in Shenyang in northeast China's Liaoning Province on December 17, 2017. /AFP Photo
Many users were left disappointed to find out that it required a few clicks to get their virtual hats on, but that didn't stop them from pursuing their goal through other means.
Some contacted WeChat Team, an in-app customer service page, asking for hats, but few were in for a surprise.
Instead of the traditional red hats, reports said some received green ones.
In the Chinese culture, "wearing a green hat" is an expression referring to someone on whom their partner has been cheating, especially for men.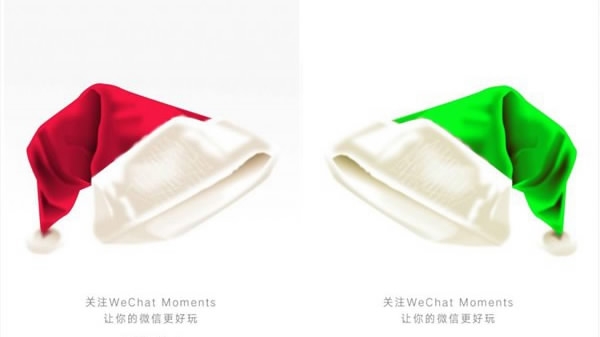 Users allegedly received pictures of red and green hats from the official account of Wechat. /Photo via Wechat
Other people penciled down their wish lists, from Christmas supplies and daily necessities to asking for real-life lovers, and sent them to the WeChat crew.
This is not the first time such a trick finds its way on WeChat during the festive seasons.
In 2015, a chain letter claiming that a user could get a Christmas hat overlay on their profile picture if they send "Merry Christmas" to 30 people made rounds on WeChat.
WeChat is the most popular messaging app in China with 963 million users who write 38 billion messages, send 6.1 billion voice messages and make 205 million video and voice calls every single day, according to a report by Tencent Holdings in November.