China-Europe freight train ships Austrian products to Xi'an
en.xa.gov.cn
1599726400000
The China-Europe Chang'an freight train (Vienna to Xi'an) arrived in Xi'an, capital of Northwest China's Shaanxi province on Sept 8, after a journey of 16 days with 10,460 kilometers.
Loaded with 41 containers, the transported items -- valued at 1.8 million euro ($2.12 million) -- were products from Lenzing AG Group, an Austrian-based manufacturer of fibers.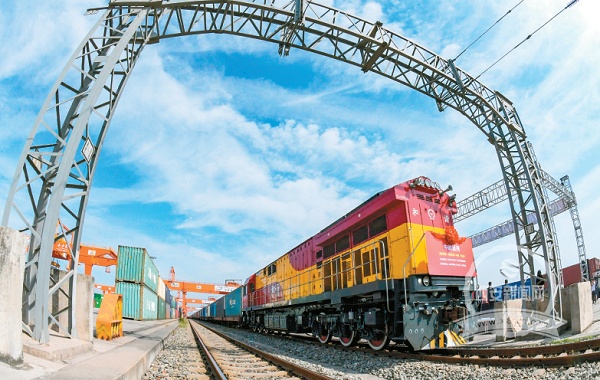 The China-Europe Chang'an freight train (Vienna-Xi'an) arrives in Xi'an on Sept 8. [Photo/xiancn.com]
This marked the first time that products made in Austria were transported to China through the China-Europe freight train.
China-Austrian commerce has advanced recently, especially in the field of green and environmentally friendly textiles.
After customs clearance, some of the goods will be distributed to Lenzing AG Group's warehouses in Shanghai and Qingdao and delivered to customers. The rest will be shipped to its Nanjing factory for further processing.
Compared with sea transportation, the rail freight service reduces delivery times, pressure on factory inventories and cuts logistics costs, as well as improves product competitiveness.
With the continuous progress in the resumption of work and production abroad, the China-Europe Chang'an freight train is actively responding to the transportation needs of companies and preparing for return trips.