China expresses regards to ethical role models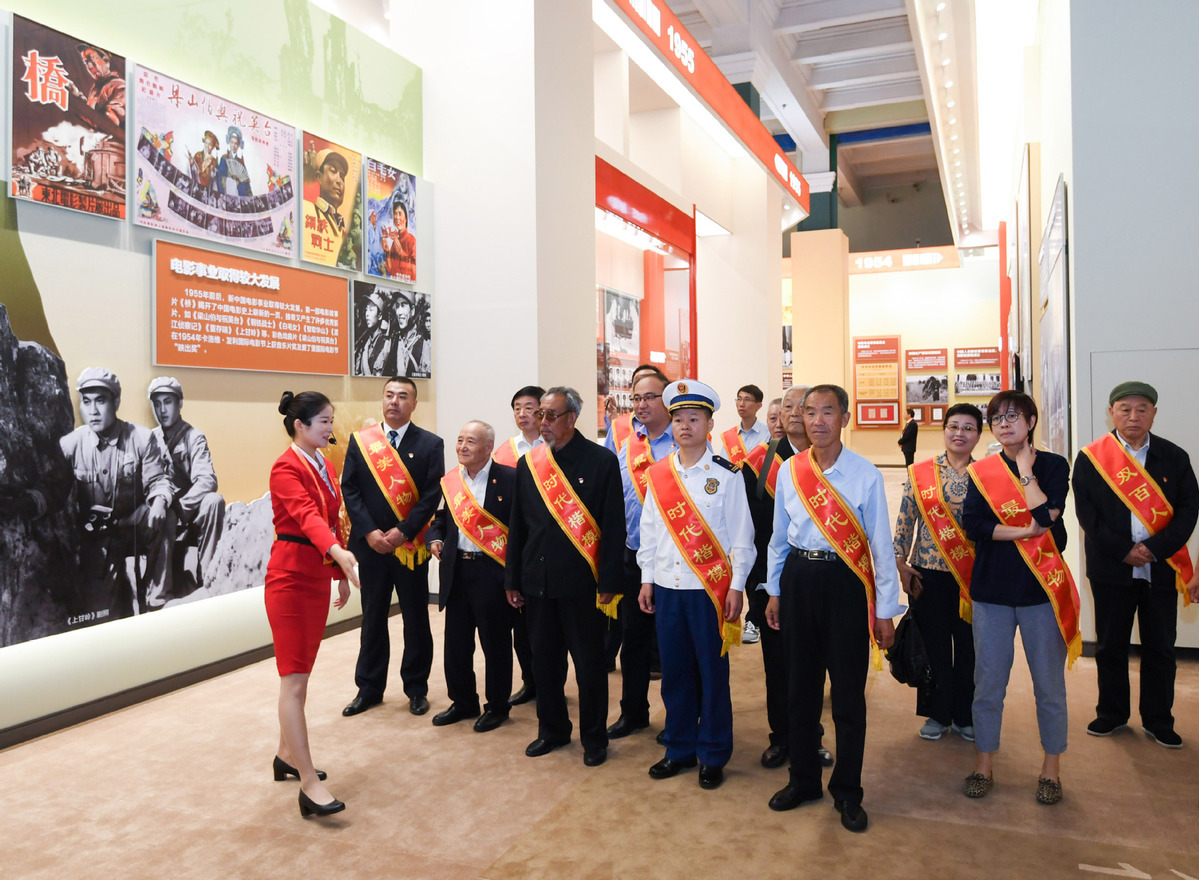 The national ethical role models visit an exhibition marking the 70th anniversary of the founding of the People's Republic of China in Beijing, on Sept 24, 2019. (Photo: Xinhua)
Chinese authorities have expressed their regards to the national ethical role models before the upcoming Chinese Lunar New Year.
Officials have visited 48 national ethical role models, passing on the greetings of the central leaders and sending aid funds and best wishes for the Spring Festival.
The teams were dispatched to 26 provincial-level regions by the Publicity Department of the Communist Party of China Central Committee and the office of the Central Commission for Guiding Ethics and Cultural Progress.
In September 2019, a total of 58 people were honored as China's national ethical role models. They were recognized for their outstanding contributions to society, their good reputation among the public and being exemplary role models.
Conducted every two years, the campaign has selected 408 national ethical models and 1,740 nominees.
According to a statement from the authorities, the two offices have offered more than 24 million yuan ($3.47 million) as aid funds to help national ethical role models over the past few years.
Visits to ethical role models have been widely carried out across the country in recent years, said the statement.
Policy and financial support, social donations and voluntary services are offered to the role models, noted the authorities.