Science and technology achievements drive China's progress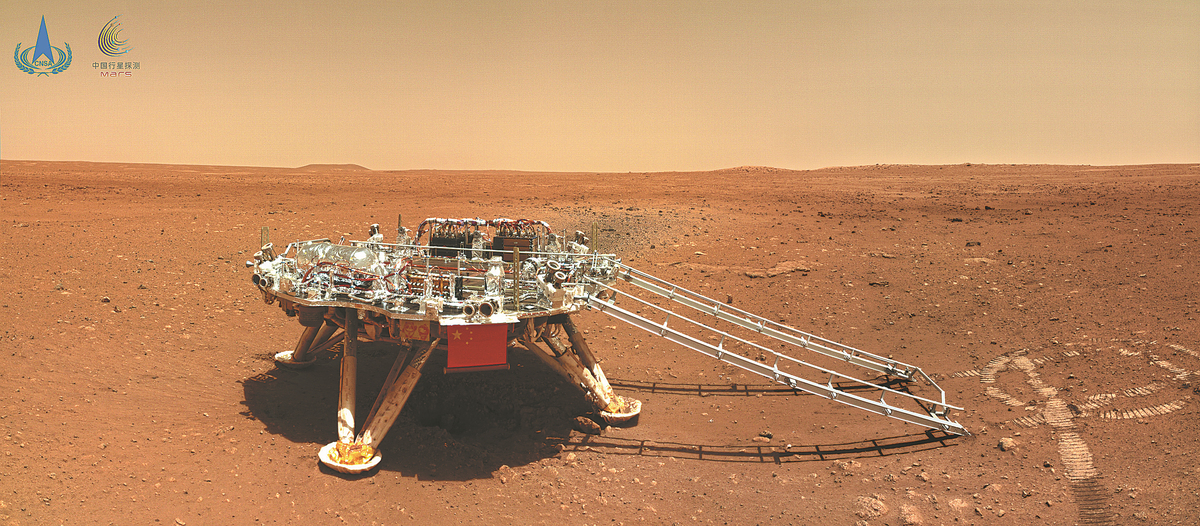 Research and innovation key to goal of self-sufficiency. Zhang Zhihao reports.
Starting the 14th Five-Year Plan (2021-25) with a bang may have been the essence of China's science and technology sector last year, highlighted by the fact that many major original breakthroughs, from basic sciences to core technologies, came to fruition.
With feats such as landing the nation's first rover on Mars, synthesizing starch from carbon dioxide and discovering PeVatron-the most powerful particle accelerator in our galaxy and a source of Very-High-Energy Cosmic Rays capable of accelerating particles to an energy level of 1 quadrillion (1 million billion) electron volts-China's scientists bolstered the search for a high level of self-reliance and strength in science and technology by expanding the boundaries of knowledge.
One key indicator of China's growing innovative prowess is that last year it climbed two spots to 12th place among 132 countries and economies on the Global Innovation Ranking, published by the World Intellectual Property Organization.
In a landmark resolution passed during the sixth plenary session of the 19th Communist Party of China Central Committee in November, the Party noted that technological self-reliance has been the strategic support for national development since 2012, when the CPC's 18th National Congress was held.
While addressing a meeting of the general assemblies of the academicians of the Chinese Academy of Sciences, the Chinese Academy of Engineering, and the national congress of the China Association for Science and Technology in May, President Xi Jinping called on the nation's scientific community to tackle the world's scientific and technological frontiers, create innovations that can serve the economy and major national needs, and promote the people's health and well-being.
The nation also needs to improve the effectiveness of its innovation ecosystem, make better use of its research resources and optimize its systems for training talent and evaluating scientific output, he added.
"The facts have proved that our country's drive for independent innovation has a promising future. Our country's vast scientific and technological workers are capable of great accomplishments," he said.
In an article published by the CPC Central Party School in December, Wang Zhigang, minister of science and technology, said self-reliance and strength in science and technology are necessary choices to transform China into a strong, modernized nation.
Being self-sufficient will allow China to prepare for and address major challenges and risks, and achieve high-quality development amid growing uncertainties in the world, he said, adding that the ministry will continue to launch major research projects in frontier sciences, improve the innovation ecosystem and expand international cooperation.
Hou Jianguo, president of the Chinese Academy of Sciences, said that in the face of a world undergoing drastic changes unseen in a century and the impact of the COVID-19 pandemic, the science and technology sector is more important than ever in providing hope and solutions to shared global challenges.
He said CAS will enhance research in basic sciences and core technologies, strengthen its capacity and efficiency as a strategic research power to fulfill the country's needs, train more quality talent and proactively participate in the global governance of science-related matters.
Li Xiaohong, president of the Chinese Academy of Engineering, said engineers should strive to be intellectual giants that can "hold up the heavens with their feet firmly on the ground", using a metaphor meant to encourage them to pursue greatness, cultivate top talent, uphold high standards of scientific ethics and find practical solutions to real-life problems.