People's Daily Tonight: Podcast News (4/25/2019 Thu.)
People's Daily app
1556196304000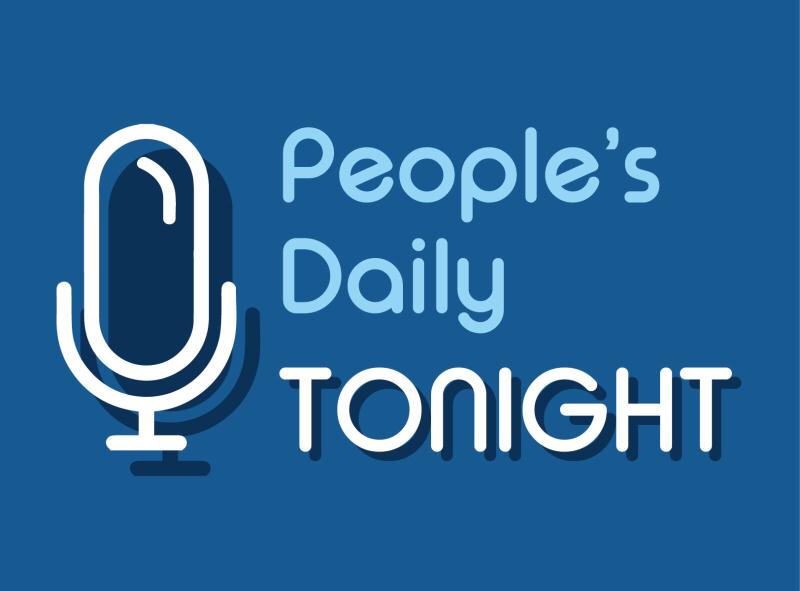 This is People's Daily Tonight, your news source from China.
_______
Putin, Kim start talks in Russia's Vladivostok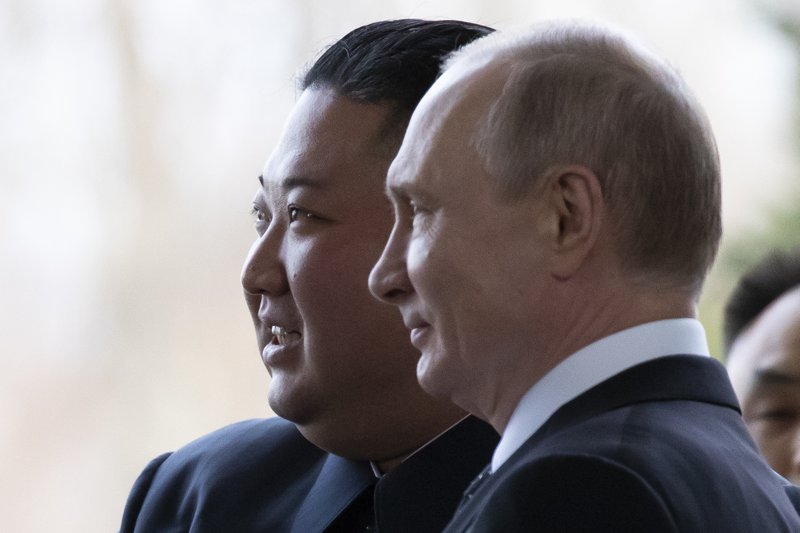 Russian President Vladimir Putin and the top leader of the Democratic People's Republic of Korea Kim Jong-un started their first meeting in Russia's Far Eastern Federal University in Vladivostok on Thursday.
Putin said he's confident that Kim's visit will "help better understand what should be done to settle the situation on the Korean Peninsula, what we can do together, what Russia can do to support the positive processes going on now." (Xinhua)
_______
Final preparations for upcoming Beijing horticultural expo completed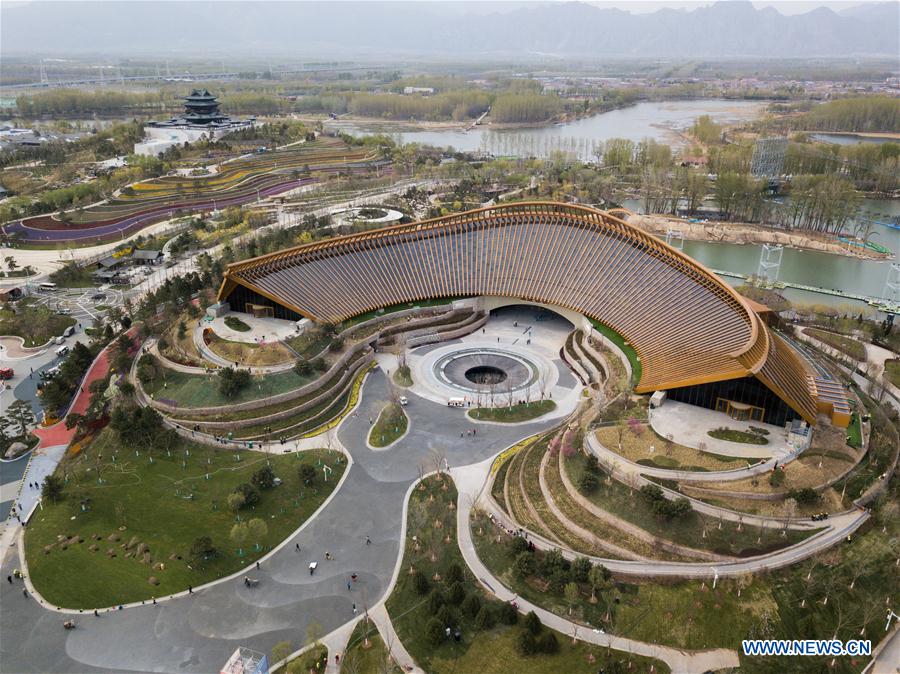 All the preparation work including construction of the site and exhibits arrangement for the upcoming Beijing International Horticultural Exhibition has been completed as the official opening of the expo draws near, according to the organizer.
Construction on the site as well as interior decoration for 110 official and 120 non-official exhibitors have all completed, with their respective operation teams already in place, said Wang Hong, deputy city mayor of Beijing at a press conference Wednesday.
The construction and decoration of venues for all domestic exhibitors including 31 provincial-level regions, Hong Kong, Macao and Taiwan as well as 17 enterprises have also come to an end.
Beijing will add more public transport services to facilitate visitors, while a total of 11 temporary parking lots have already been built, which will be able to accommodate over 20,000 cars, according to Wang. (Xinhua)
_______
Another explosion reported in pugoda, east of Sri Lanka's capital Colombo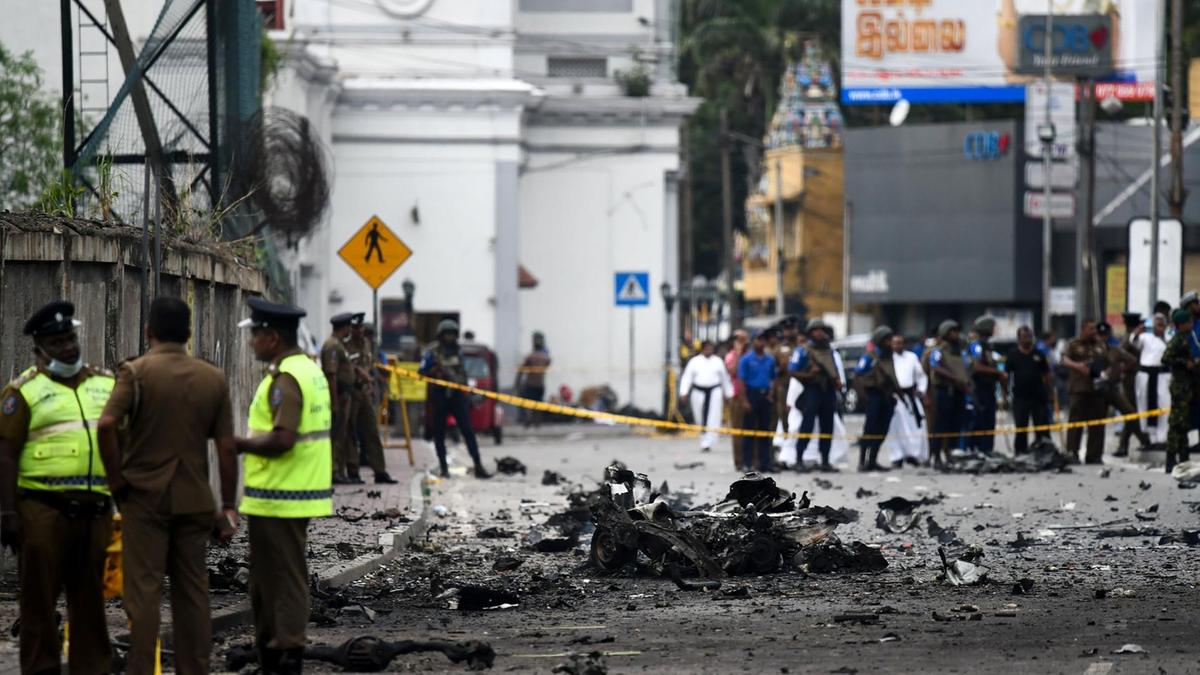 A minor explosion was reported Thursday from a vacant plot of land in Pugoda on the eastern outskirts of the Sri Lankan capital of Colombo.
No injuries have been reported.
Police said they were investigating the explosion, which came at a time of high tension in Sri Lanka following the Easter Sunday suicide bomber attacks on the island state that killed 359 people and wounded about 500. (Xinhua)
_______
Commissioner's office of China's foreign ministry calls for respecting Hong Kong's rule of law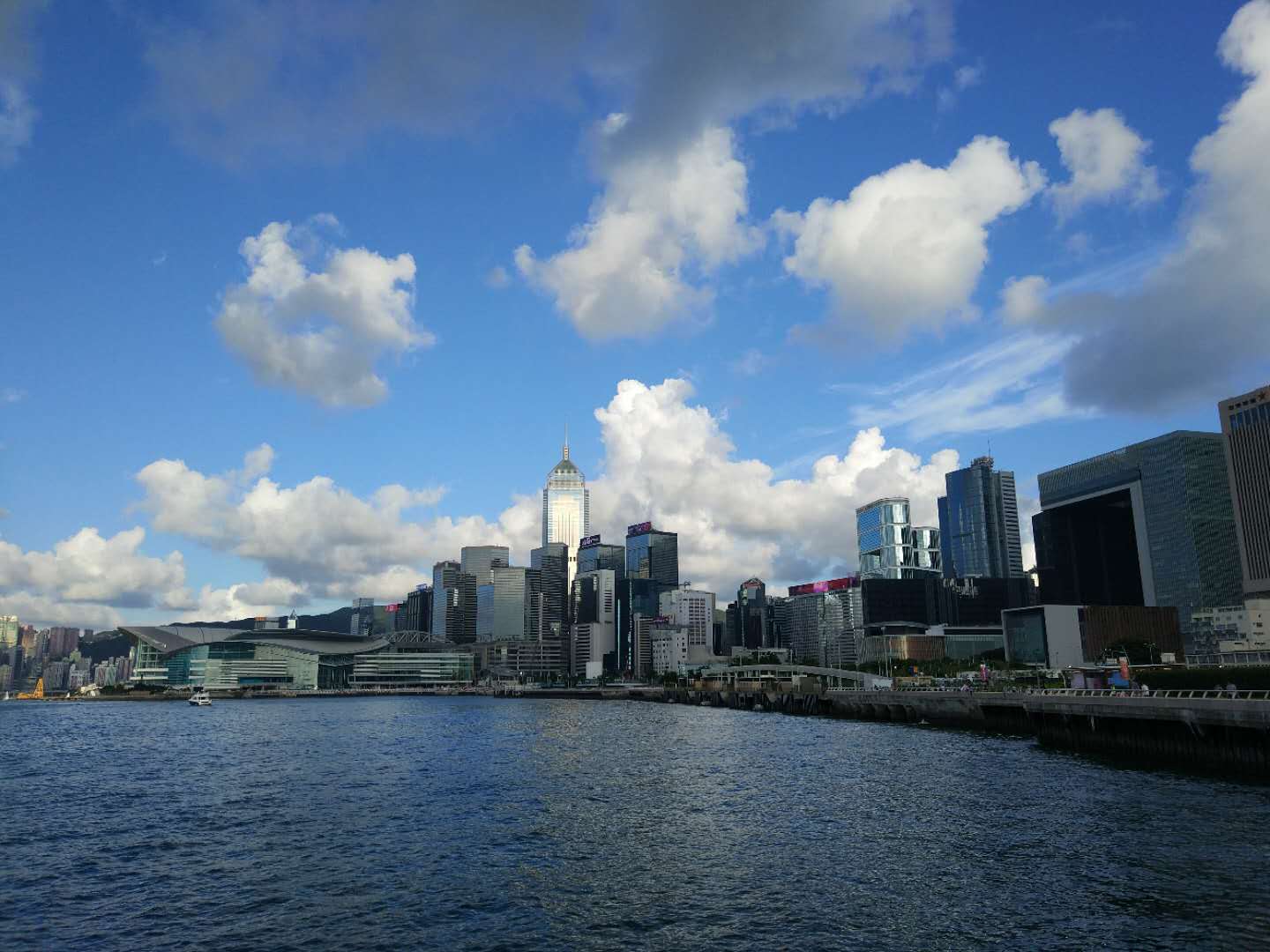 Office of the Commissioner of the Chinese Foreign Ministry in the Hong Kong Special Administrative Region (HKSAR) on Wednesday urged relevant consulates and organizations based in Hong Kong to abandon "double standards" and respect Hong Kong's rule of law.
"We urge the relevant consulates and organizations based in Hong Kong to earnestly respect the rule of law in the city, abandon the erroneous practice of applying 'double standards', stop interfering in Hong Kong affairs under the pretext of 'human rights' and 'freedom', and stop interfering in China's domestic affairs," a spokesperson of the commissioner's office said.
The remarks were in response to comments made by the US and British consulates general in Hong Kong and some foreign non-governmental organizations after the court sentenced several founders of the 2014 illegal "Occupy Central" movement to imprisonment earlier on the same day. (Xinhua)
_______
China to strengthen IPR protection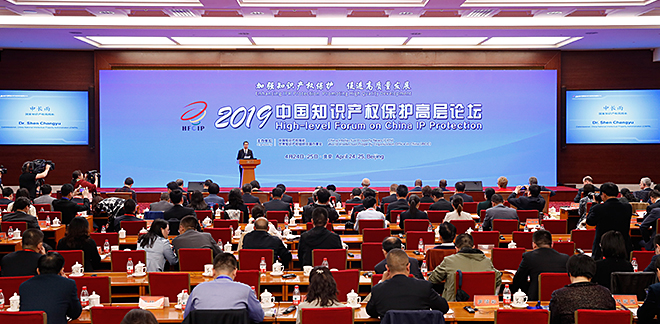 China will step up the protection of intellectual property rights (IPR), making it play a significant role as a cornerstone of economic development, innovation and international trade.
A senior official from China's National Intellectual Property Administration said the country is speeding up its transformation from industrialization to informatization.
He said invisible assets such as patents, trademarks, copyrights, trade secrets and software are playing an increasingly important role during the transformation, and the importance of IPR protection was becoming increasingly prominent. (Xinhua)
_______
PBOC: China gradually advancing interest rate liberalization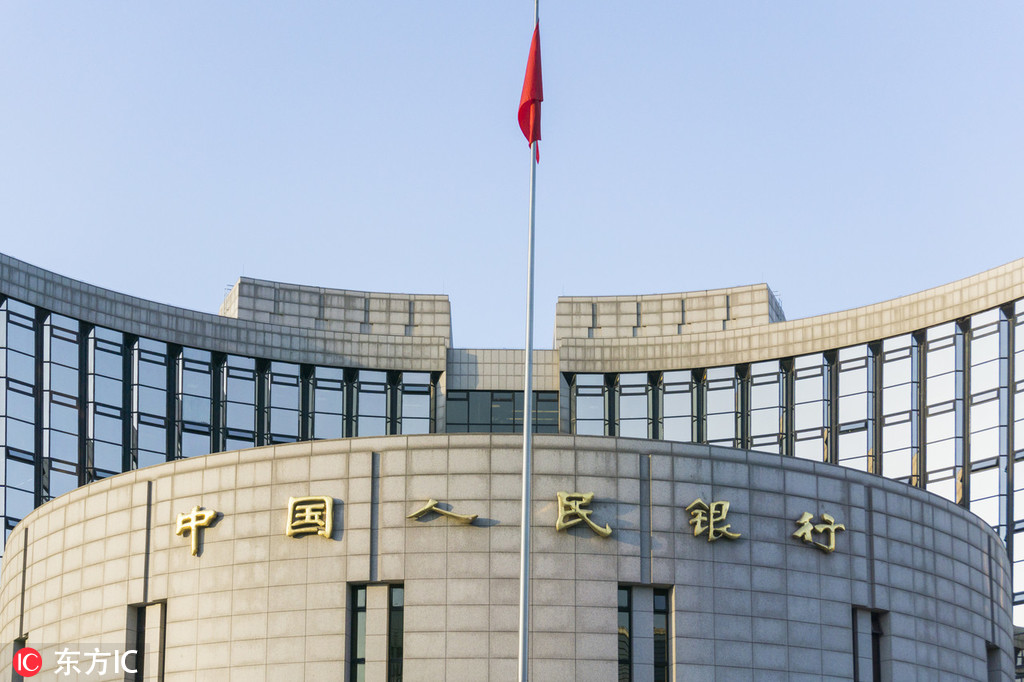 China is steadily promoting the interest rate liberalization, and will further propel the integration of market interest rate with benchmark lending rate, said Liu Guoqiang, deputy governor of the People's Bank of China, on Thursday.
The country will continue to implement a prudent monetary policy so as to create a monetary and financial environment that is beneficial to reducing the financing cost of micro and small enterprises (MSEs), Liu said.
The central bank will formulate inclusive credit plan dedicated to MSEs, increase financial support and lower the financing costs for MSEs through government-backed financing guarantee, Liu added.
Liu added they will also guide the banks to increase the proportion of credit-based loans, and reduce the excessive dependence on collateral guarantee. More efforts will be made to overhaul the intermediary fees, including surcharges for collateral registration, asset evaluation and bridge loans, to ease the financing burden on businesses. (China Daily)
_______
Tesla promises return to profit in third quarter after large loss, may raise more capital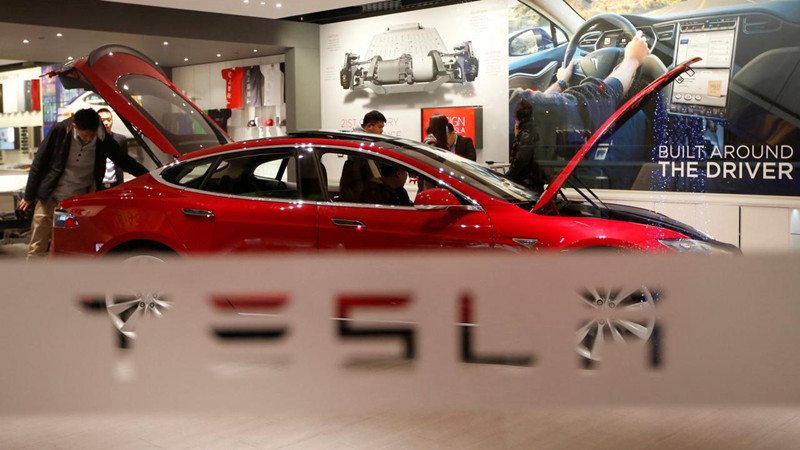 And Tesla lost $700 million in the first quarter.
But it predicted it would return to profit in the third quarter as it cuts costs and improves delivery after facing issues of shipments outside the United States.
Shares of Tesla were about flat after the results, which came more than an hour after they were expected and after a sales contraction in the quarter raised investor concerns.
The company said it ended its first quarter with $2.2 billion in cash after paying off a $920 million convertible bond obligation in March. (China Daily)
_______
And that's People's Daily Tonight. Thanks for joining us.
(Produced by David Nye, Han Xiaomeng and Wang Xiangyu)