Supportive policies help herdsman out of poverty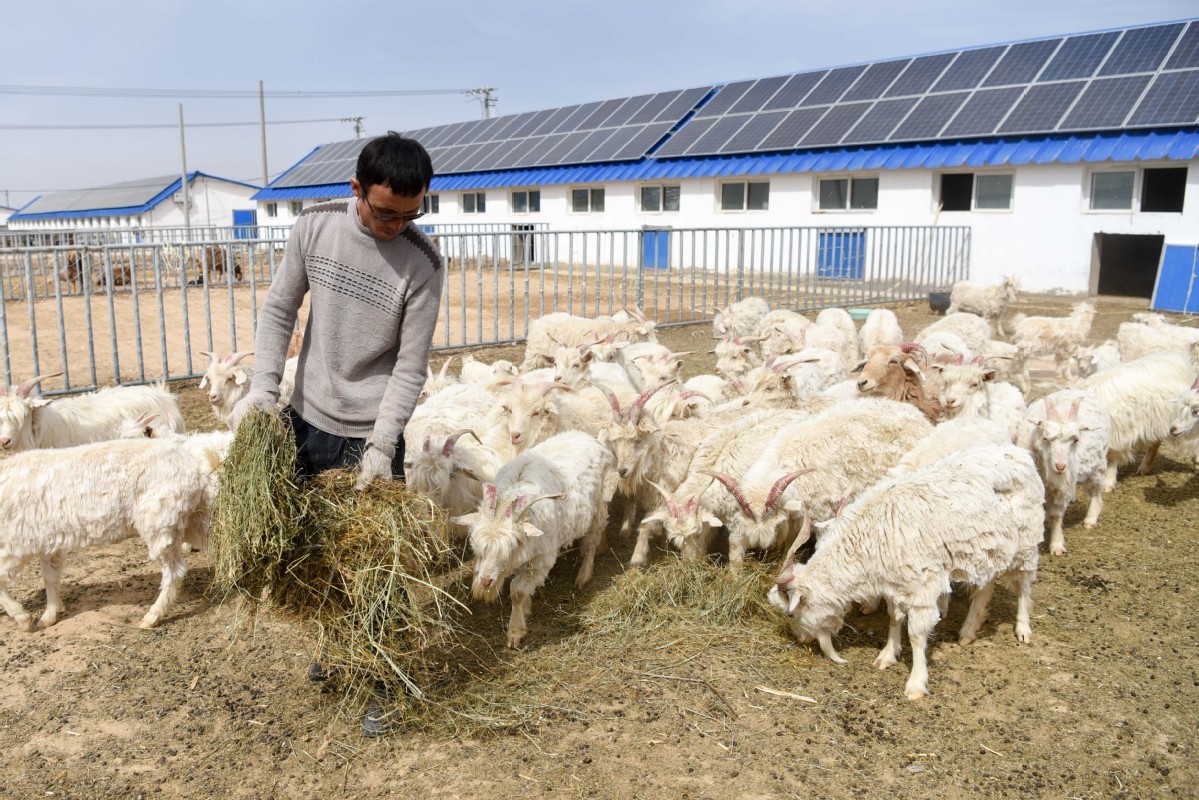 Volunteers unload coronavirus-control supplies in Suifenhe, Heilongjiang province, on Sunday. (Photo: China Daily)
From a herdsman to a salaried man, Polatinur Juandehr has bid farewell to poverty thanks to a string of supportive policies in the Xinjiang Uygur autonomous region.
A member of the Kazak ethnic group, his only possessions when he got married about 15 years ago were two cows given to him by his parents-not enough to support a whole family. Polatinur needed to herd for other herdsmen and still found it difficult to make ends meet.
Things began to change in 2016 when Polatinur's family, along with other 851 poverty-stricken households, moved to a township in Qinghe county, in Xinjiang's Altay prefecture, for better living conditions with the help of local government.
Each poverty-stricken household can receive 0.67 hectares of land according to local policies, and every member of those households can earn 3,500 yuan ($496) a year from leasing the land to agricultural companies.
The local government has not only provided residential buildings with water and power for the households, but has also built 36 cowsheds that herdsmen can use for free.
Polatinur applied for a 50,000 yuan poverty alleviation loan from the local government and bought five cows.
"I can earn more than 1,000 yuan by supplying fresh milk to a dairy plant in the township," he said.
Polatinur and other herdsmen were not satisfied with just taking care of their livestock. Hearing that local enterprises could offer better pay, they decided to look after the livestock in turns and find jobs in the enterprises to increase their incomes.
Polatinur found a job in an agricultural equipment company in the township and can earn more than 4,000 yuan a month after several months' training. He has since paid off his loan and has increased his herd of cows to seven.
"My income is much better than before," he said.
More than 10,000 farmworkers and herdsmen in the county have been lifted out of poverty since 2014.
Xinjiang has implemented a string of supportive measures to boost employment, such as providing loans and subsidies and cutting taxes for those who set up small and micro-sized enterprises or are self-employed.
Creating jobs has been a top priority for Xinjiang to enhance people's well-being and fight poverty. Official statistics show an estimated 645,000 people cast off poverty in the region last year. The region aims to help its remaining 165,800 impoverished people shake off poverty this year.