Phase 4 of Pudong airport to begin construction this year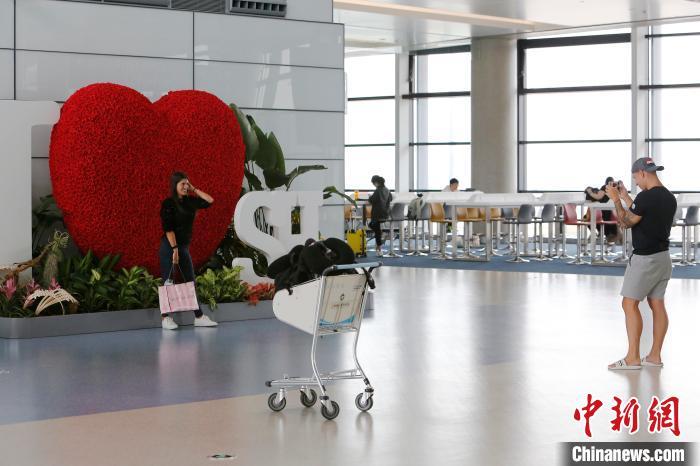 Passengers take a photo in front of the "I love Shanghai" sign at the Pudong International Airport in Shanghai, on Jan 1, 2020. (Photo: www.chinanews.com)
Shanghai will commence construction of Phase 4 of the Pudong International Airport, the country's largest aviation hub and the world's third largest in terms of cargo throughput, within this year, Shanghai mayor Ying Yong said.
"Shanghai will serve as a hub port for international container transportation and an aviation hub in the Asia Pacific region," said Ying during the opening ceremony of the annual meeting of the Shanghai Municipal People's Congress, the city's legislative body, on Wednesday.
A new satellite terminal building, the world's largest of its kind, became operational at the Pudong airport in September 2019. The addition of the new satellite terminal will significantly improve passenger transfer efficiency at one of the world's busiest aviation hubs, the Shanghai Airport Authority said.
The Pudong airport was ranked ninth globally and second in China in terms of passenger transport volume, according to a global annual ranking by Airports Council International that was released in September.
Ying said the city will also speed up the development of smart and green ports and push forward the construction of a designated railway in Waigaoqiao Port and inland waterways. Sea-rail intermodal transportation and transshipment will also be promoted as part of the city's efforts to set up a cargo collection and distribution system for the modern shipping industry.