Photos: Romantic ways to celebrate '520' Festival in animals
People's Daily app
1526785767000
Today marks May 20, the internet Valentine's Day celebrated in China.
The numeral '520' indicates a Chinese loving word as it sounds similar to "I love you" in Chinese. It soon swept over millennials in this country after originally started as an online slang, amid an inexplicable love on homophonic numbers with symbolic meanings among Chinese people.
Here we look at how animals enjoy confessing love on this day: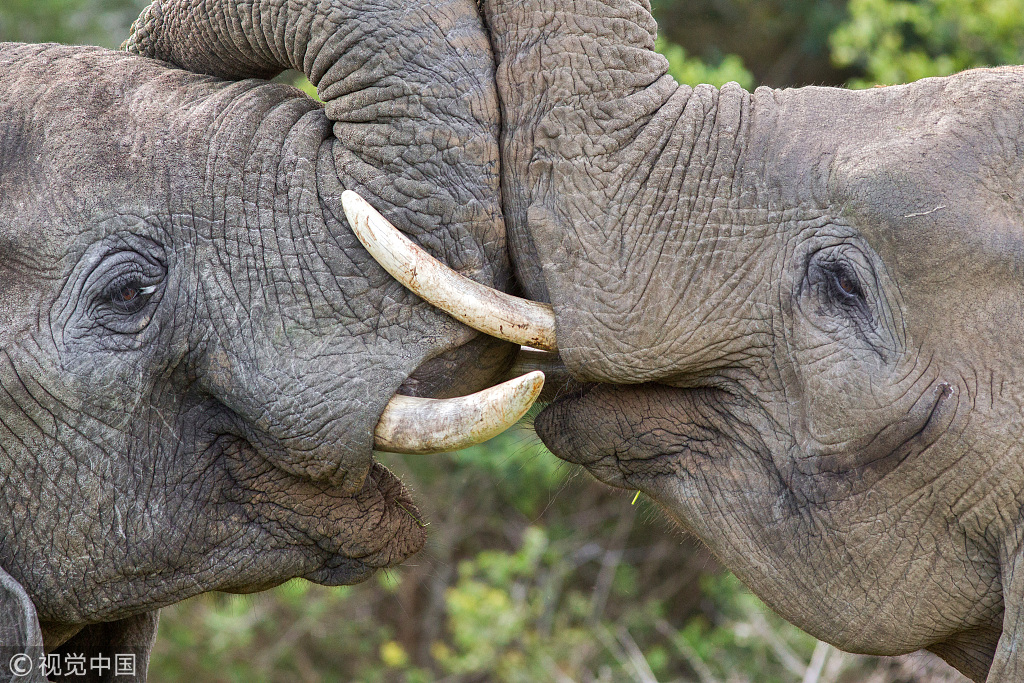 Two young elephants hold each other' s trunks in a touching display of human-like affection. The heart-warming behavior was witnessed by Jacques Matthysen at the Kariega Game Reserve, South Africa (Photos: VCG)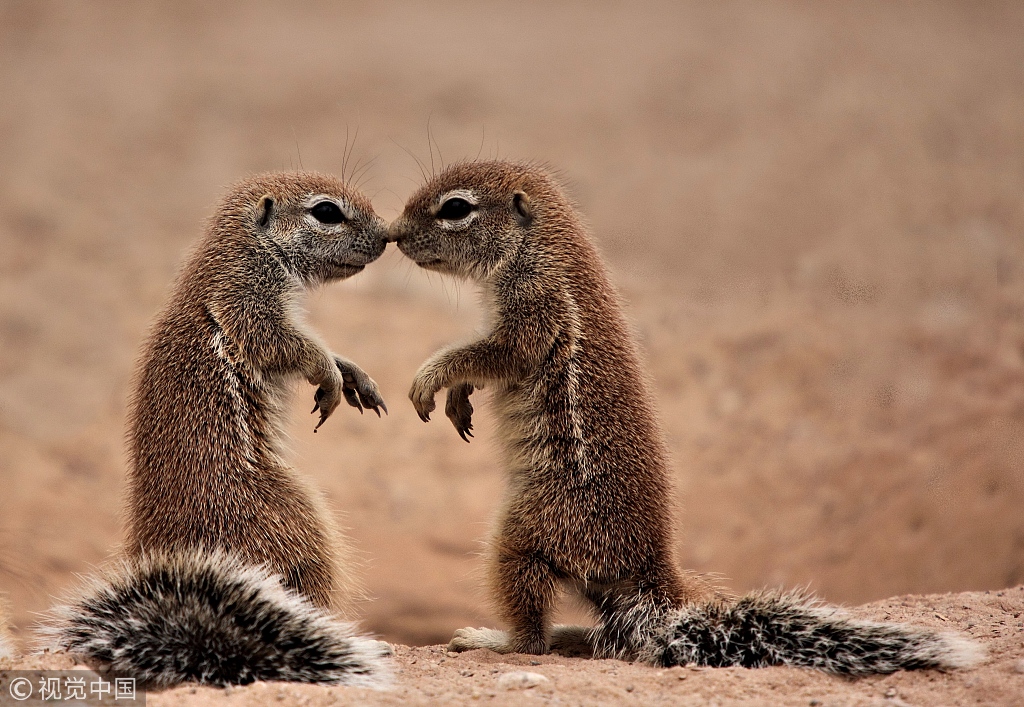 These squirrels share an intimate moment as they appear to be kissing before rubbing noses. After their special moment, the pair - only four months old - act bashfully as they hold their paws close to their faces. During their loving embrace, the ground squirrels mirror each other and their bodies create perfect symmetry in the Kgalagadi Transfrontier National Park in southern Africa.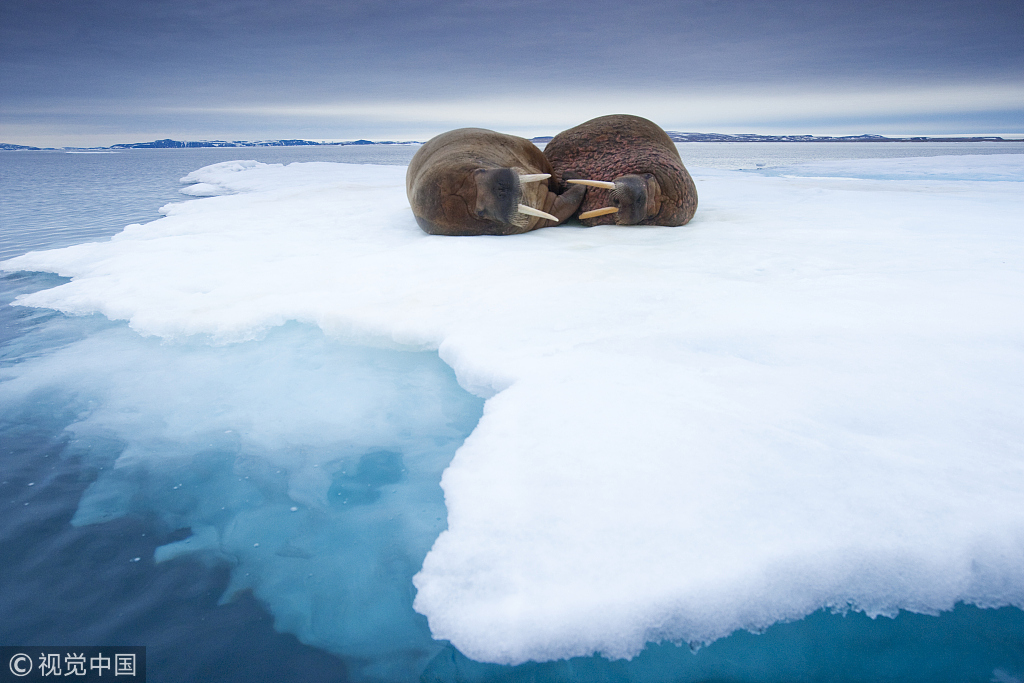 Two walruses sleep side by side on melting pack ice near Lagoya, Norway.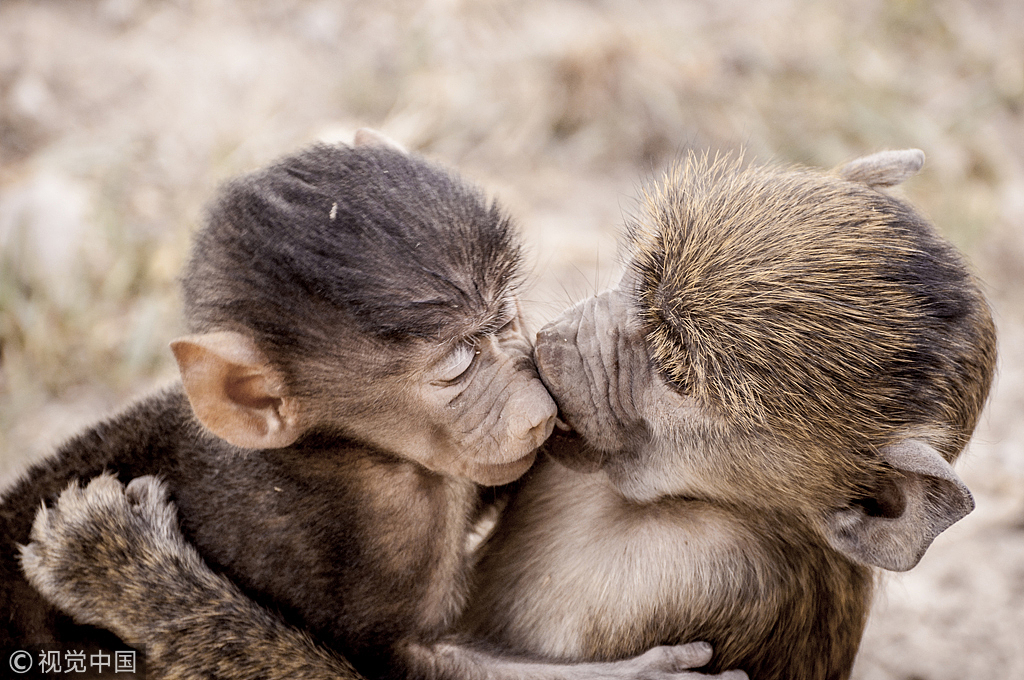 Two adorable monkeys share a smooch captured by Sushil Chauhan for the Comedy Wildlife Photo Awards 2016 in Kenya.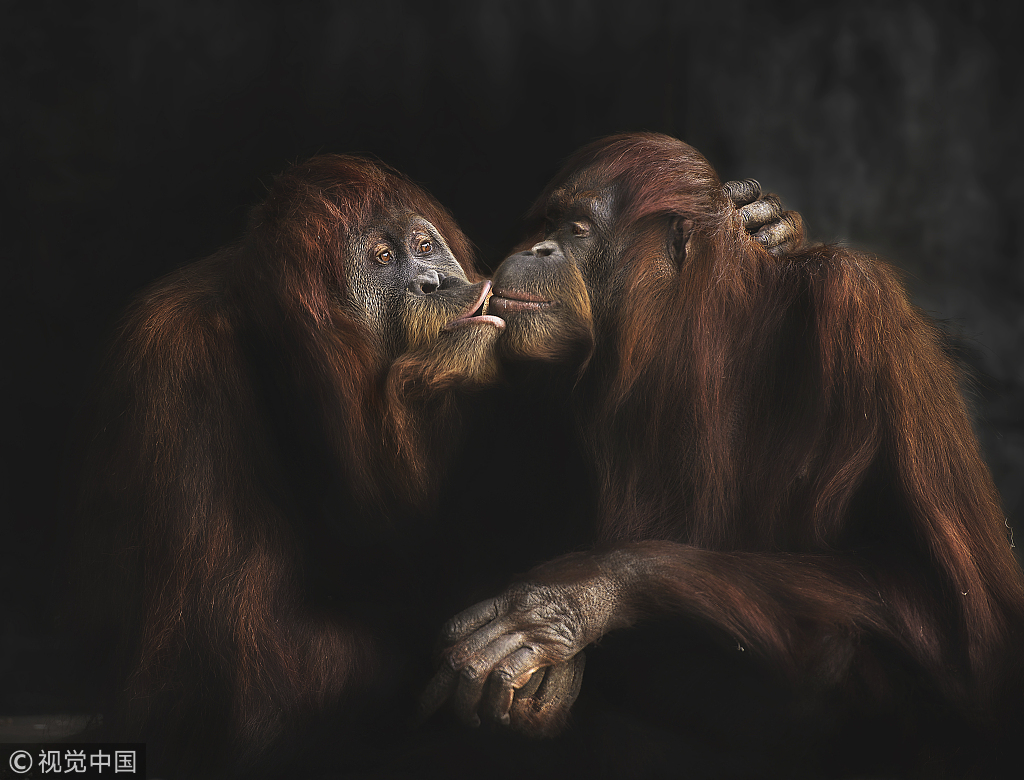 Two Sumatran Orangutans are seen sharing an adorable moment at the Melbourne Zoo in Melbourne, Australia, 2014 - 2016.