China-Africa cooperation sets a fine example of South-South cooperation -- ambassador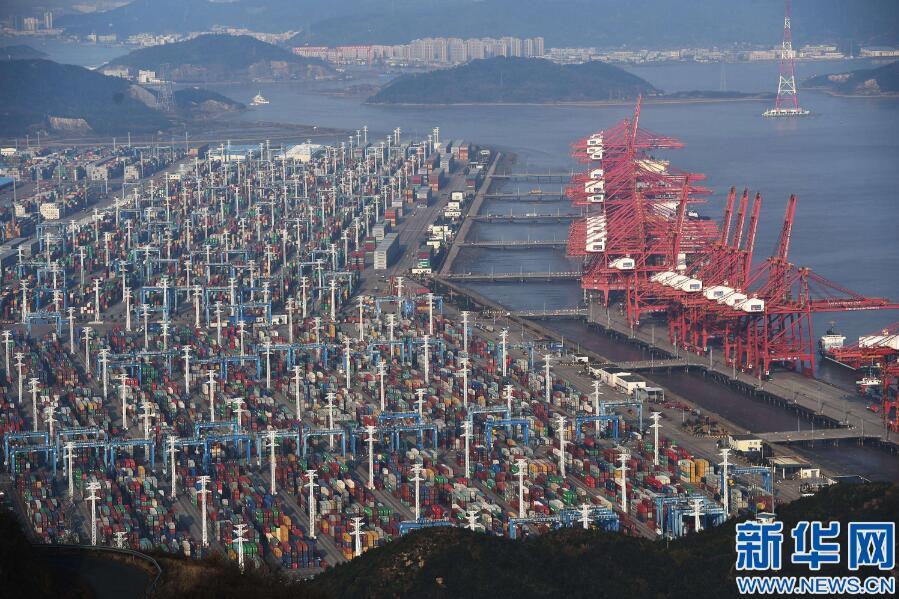 (Photo: Xinhua)
The defining feature of China-Africa cooperation is sincerity and equality. China and Africa are closely bound by their similar historical experience, common aspirations for the future, and shared commitment to make progress together, Zhang Ming, head of the mission of the People's Republic of China to the EU, said Sunday.

In a signed article published on local media The European Sting, Zhang recalled the just concluded Forum on China-Africa Cooperation (FOCAC) held in Beijing, China earlier this week.
He said China will launch, in close collaboration with African partners, eight major initiatives in the coming three years, and to make sure that these initiatives are well implemented on the ground, China will extend 60 billion U.S. dollars of financing to Africa in the form of government assistance as well as investment and financing by financial institutions and companies.
"China sincerely hopes that Africa could achieve greater prosperity and that its people lead a better life. China always bears in mind Africa's concerns and priorities, and works constantly to enhance cooperation with Africa as equals, with a view to contributing to the development of this land of great promise," said the ambassador, who also served as Vice Foreign Minister in charge of African affairs from 2013 to 2017.
UN Secretary General Antonio Guterres recently commended China-Africa cooperation for its exemplary role in South-South cooperation "which makes important contributions to world peace and development with demonstrative significance".
China-Africa cooperation has produced notable results. For example, in the past four decades since the Tanzania-Zambia Railway was completed, China has helped built, or is building over 6,200 km of railway in Africa through assistance, investment and financing support.
The Mombasa-Nairobi railway in Kenya is a stellar example in this regard. Over the past year since its inauguration, trains running along the line have attained an occupancy rate of over 95 percent.
Hailed by local people as the "road to prosperity", the project has lowered cargo transportation cost by 80 percent, and pushed up Kenya's GDP by around 1.5 percent. Official figure shows that it has created nearly 50,000 local jobs and helped train nearly 1,000 transport professionals.
Commenting on some skeptical and even accusatory voices in Europe against China-Africa cooperation, Zhang said the best way to address such misunderstanding is to listen to what African people say for themselves, or to personally go to the continent to see what China is exactly doing on the ground.
"In the values that it promotes, in the manner that it operates and in the impact that it has on African countries, FOCAC refutes the view that a new colonialism is taking hold in Africa, as our detractors would have us believe," said South African President Cyril Ramaphosa, while addressing the FOCAC.
"The relationship between Africa and China is based on equality, mutual respect and a commitment to a shared well-being. Today the Forum (FOCAC) has grown into a powerful engine of cooperation fully aligned with Africa's Agenda 2063 and Sustainable Development Goals," said President of Rwanda Paul Kagame,
The Chairperson of the African Union believed that the so-called China "debt trap" is a fabricated concept and an attempt to discourage relations between China and Africa.
"We are pleased to see that many countries are revisiting their Africa policy and are increasing their input by leveraging their strength. To African countries, this is indeed a welcome development," said Zhang.
"Only when Africa gets better off, can the whole world become a better place. Only when Africa gets stronger, can the whole world become more peaceful, prosperous and stable. This point must resonate well with Europe due to its geographic proximity and traditional links with Africa," he noted in the article.
"China has an interest to join forces with the EU to explore more ways of dialogue and cooperation in relation to Africa. Our cooperation with Africa stands to benefit all sides and contribute to Africa's peace and development," he added.