Spring forest, prairie fires down 34 percent
chinadaily.com.cn
1586443926000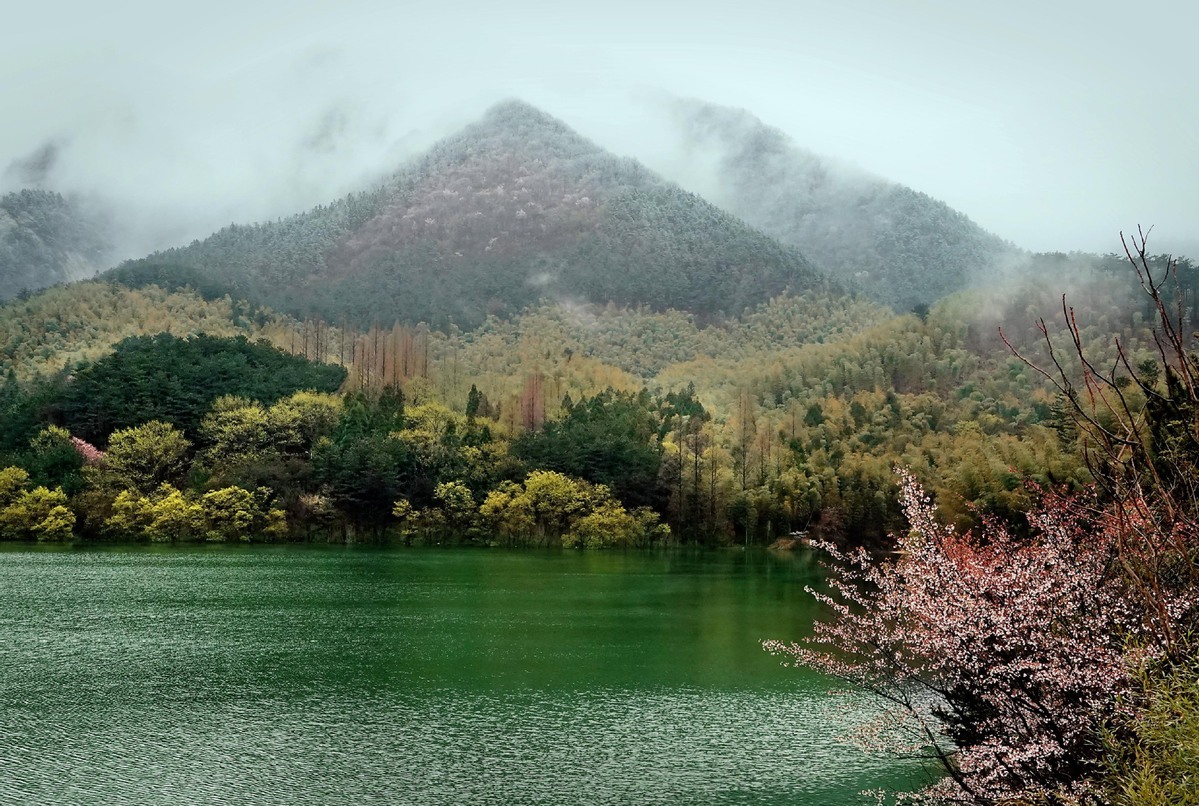 The aftermath of a spring drizzle creates a misty, magical scene in this photo taken by a drone on Huangbai mountain in Shangcheng county, Central China's Henan province, on March 29, 2020. (Photo: Xinhua)
As the novel coronavirus continued its grip on China, the country has seen significantly fewer forest and prairie fires this spring, the season with the highest frequencies of fires.
While greatly reduced outdoor activities due to the epidemic helped, this also has proven the effectiveness of the country's efforts in emergency management, officials said.
In the past five years, over 70 percent of major fires in the country occurred in spring, said Zhou Xuewen, vice-minister of emergency management, at a news conference organized by the State Council Information Office on Thursday.
This year, as people refrained from outdoor activities due to the epidemic, the ministry has ramped up forest and prairie fire management. In March, the country recorded only 221 forest and prairie fires, a year-on-year drop of 34.2 percent, he said.
"If compared with the average of the past five years, the number went down by 48.6 percent," he continued.
According to Peng Xiaoguo, executive deputy director of the office for the country's Forest and Prairie Fires Prevention and Control headquarters, the country has managed to rule out thousands of fire hazards in a three-month campaign the headquarters launched on March 15 on management of outdoor ignition sources.
As of April 5, a total of 76,000 inspectors had been involved in the campaign and helped comb out and rectify 52,000 hazards. Police across the country unearthed 4,331 violations in use of fires and punished 1,802 people, he said.
Despite the general encouraging fire control situation, Southwest China, however, has seen a deteriorating fire control situation compared with last year.
A total of 42 forest and prairie fires, for example, occurred in Sichuan province in March, up by 163 percent year-on-year, according to the ministry.
A raging forest fire in the province's Liangshan Yi autonomous prefecture killed 19 people who were fighting it and seriously injured another three on March 31, about one year after a deadly forest blaze claimed 31 people in the prefecture.
The ministry has summoned leading officials in Sichuan province and Liangshan prefecture, a Thursday media release from the ministry said.
"Since the beginning of this year, most regions in the country have experienced higher temperatures but less precipitation, and the risks for forest and prairie fires across the country have been staying at high levels. The situation is especially grim in Southwest and South China," said Chen Xuefeng, chief of Forest and Prairie Fire Control at the National Forestry and Grassland Administration.
Peng said, as part of its efforts to issue early warnings in the region to facilitate fire control work in the region, his ministry will resort to satellite remote sensing, remote video monitoring and intensified aircraft patrols to enhance monitoring.