Guangdong to lower its alert level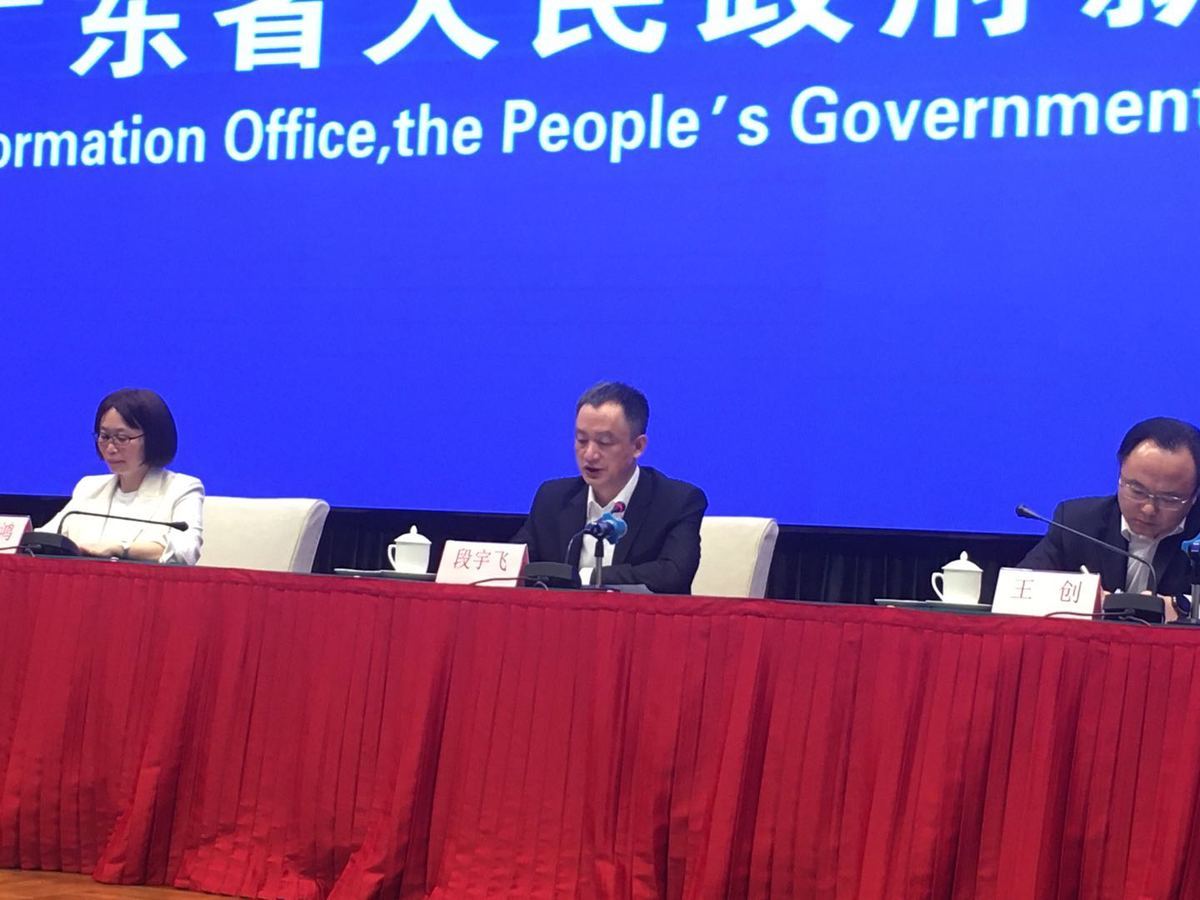 Duan Yufei, director of Guangdong Health Commission, center, speaks at a news conference on May 2, 2020. (Photo: China Daily)
A senior health official in Guangdong province promised not to lower vigilance in the fight against COVID-19 after the region lowers its Level 2 alert status to Level 3 on Saturday.
Duan Yufei, director of the Guangdong Health Commission, said the province will continue to face challenges in preventing and controlling imported cases in the weeks to come.
He wouldn't rule out the possibility that sporadic cases might arise from travelers and gatherings in the future.
"After lowering the response alert, parks, scenic spots, entertainment venues and other public venues will gradually open to the public using online reservations in advance, with limits placed on the number of visitors and other measures to prevent a new outbreak," Duan told a news conference on Friday.
He urged residents not to relax their vigilance and to pay special heed to personal hygiene to prevent infection.
As of Thursday, Guangdong had reported a total of 1,589 confirmed cases, including 194 imported cases.