Paper calls for ethical governance of artificial intelligence
China has shared its positions on the supervision, development and use of artificial intelligence, as well as on related international cooperation, in a paper that calls for strengthened ethical governance of AI, Foreign Ministry spokeswoman Mao Ning said on Thursday.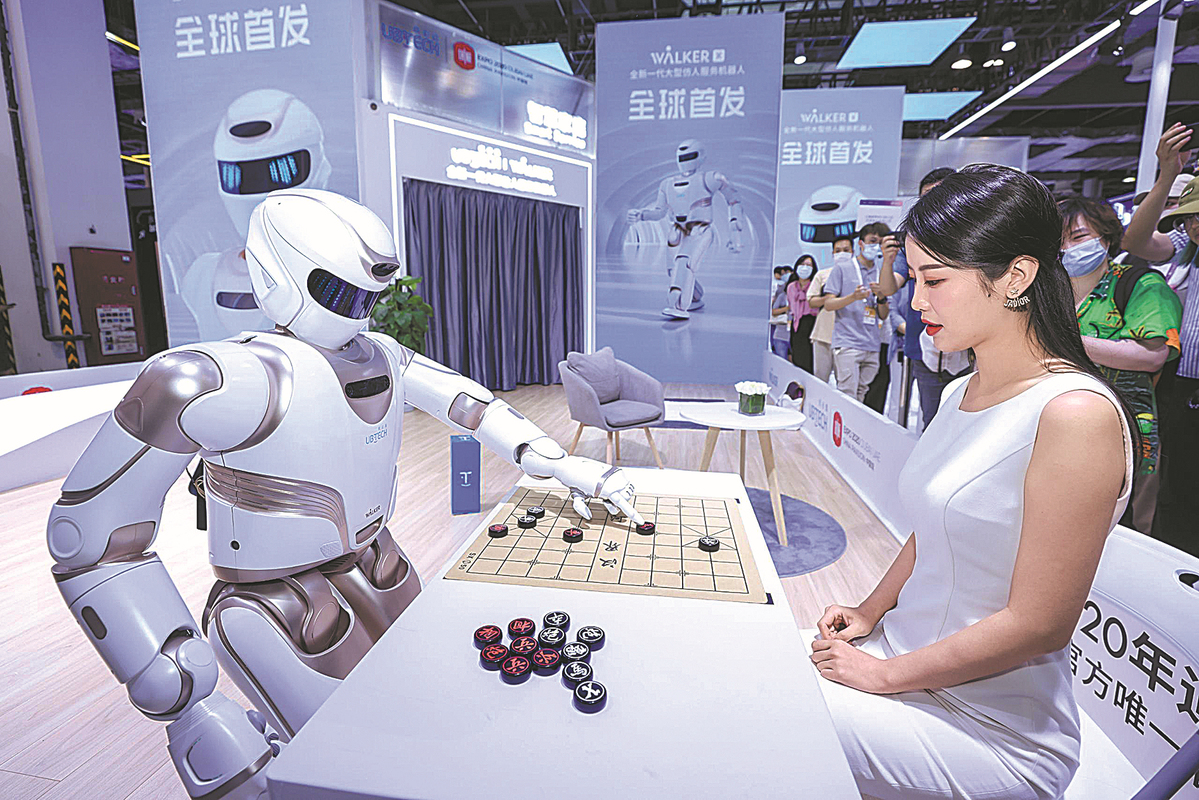 The position paper, submitted to the Meeting of the High Contracting Parties to the Convention on Certain Conventional Weapons on Wednesday, emphasized that China has always committed to building a community with a shared future for mankind in the field of AI, Mao said at a daily news conference.

The paper also stressed that China has advocated the people-oriented principle and the principle of using AI for good purposes to make sure that AI is safe, reliable and controllable, thus to better empower sustainable world development and promote the well-being of all humanity, Mao said.
AI technology, which continually develops and is being widely used, is beginning to impose a complicated influence on the politics, economy, military affairs and society of all countries, the spokeswoman said.
Countries have come to realize that once abused, the technology may impact their ethical norms and legal systems, causing serious ethical problems, Mao said, adding that it's an important issue for all countries to strengthen the ethical governance of AI.
China attaches great importance to preventing and controlling AI-related risks, and hopes to work together with the world to form a widely approved solution for the international governance of AI, the spokeswoman said.
It will also continue to implement the principle of extensive consultation, joint contribution and shared benefits and work with the international community to carry out the Global Development Initiative and the Global Security Initiative to deal with challenges arising from the use of AI, Mao said.
The Meeting of the High Contracting Parties to the Convention on Certain Conventional Weapons for 2022 is being held in Geneva, Switzerland from Wednesday to Friday.
Parties to the convention gather at the meeting annually, and meet every five years at the review conference.
At the Sixth Review Conference of the convention held in Geneva in December last year, China submitted another position paper, which focused on regulating military applications of AI.