Qingdao wins final stage of Clipper yacht race
QINGDAO, July 28 (Xinhua) -- Qingdao, a yacht named after a coastal city of China, won Race 13, the final stage of 2017-18 the Clipper Round the World Yacht Race, from Londonderry to Liverpool of Britain, according news release of sports bureau of Qingdao on Saturday.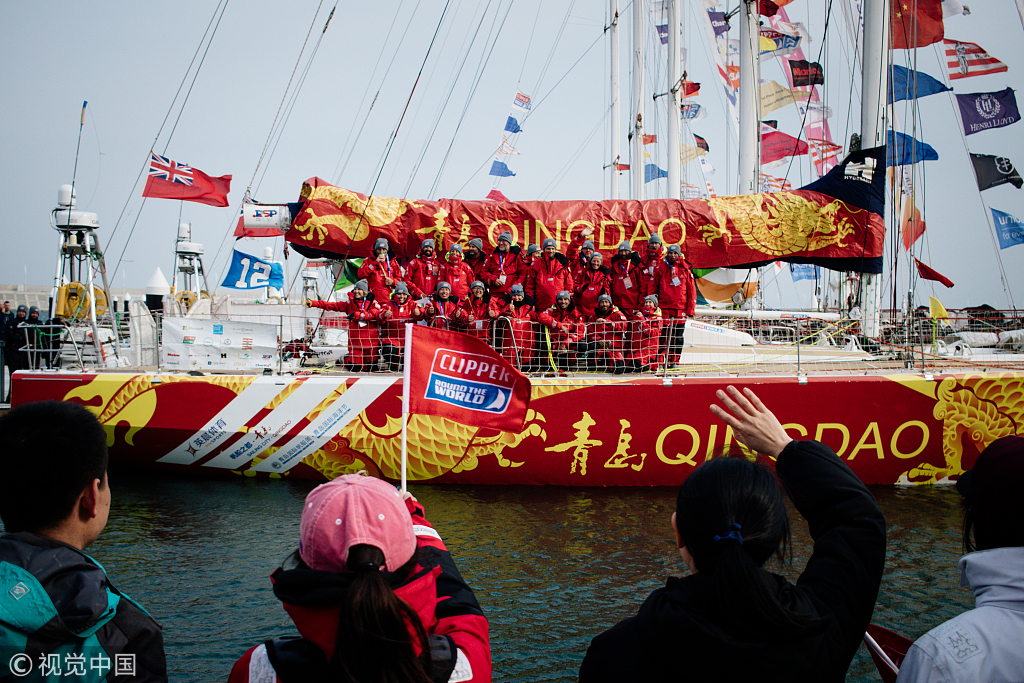 The yacht Qingdao arrives at its home port in east China's coastal city Qingdao on March 15, 2018. (File photos: VCG)
Qingdao crossed the line at 10:04:04 UTC on Friday to finish 28 minutes ahead of the second placed Liverpool 2018, whilst Garmin was third.
"It has been a fantastic race and I am extremely happy and proud of the effort my team has put in." said Chris Kobusch, skipper of Qingdao.
This is the fourth podium of the 2017-18 series for Qingdao and the second win after the team previously claimed victory in Race 9 across the mighty North Pacific from Qingdao to Seattle.
Qingdao has also been the champion of the Scoring Gate, with the team collecting a fleet high 19 bonus points from Scoring Gates.
The overall standings will be announced after bonus race points are awarded.
The clipper Round the World Yacht Race, held every two years, is the largest amateur yacht race in the world. A total of 711 crew members from 42 countries and regions participated in the 2017-18 events.