UAE mobile carriers change names to welcome Xi
People's Daily Online Original
1532150849000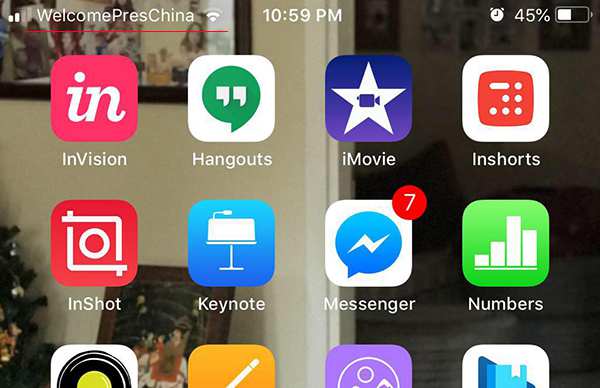 Two mobile phone carriers in the United Arab Emirates (UAE) have altered the carrier name on their users' mobile devices to "WelcomePresChina" to extend a warm welcome to the visiting Chinese President Xi Jinping, according to thepaper.cn.
The two carriers, Etisalat and Du, are the largest telecom companies in the UAE. They serve a total of nearly 19.7 million users, while the population of the UAE is only 9 million.
The two companies changed their carrier names on July 18, one day before Xi's visit.
It's not the first time these two companies have made such changes. They changed their carrier names to "UAE KSA TOGETHER" before the national day of Saudi Arabia last September, to showcase deep ties between the two countries.
A UAE-China Week is being held this year from July 17 to 24 in honor of the Chinese president's visit to the country, marking the first time in 29 years a Chinese leader has made the trip.
The world's tallest building, the Burj Khalifa, has been lit up in the colors of the Chinese national flag. In addition, Dubai, which attracted nearly 800,000 Chinese tourists in 2017, promotes multiple China-related projects in trade, investment, culture and tourism.