China's marine nuclear power platform to start by 2020 in S.China Sea
Global Times
1511897239000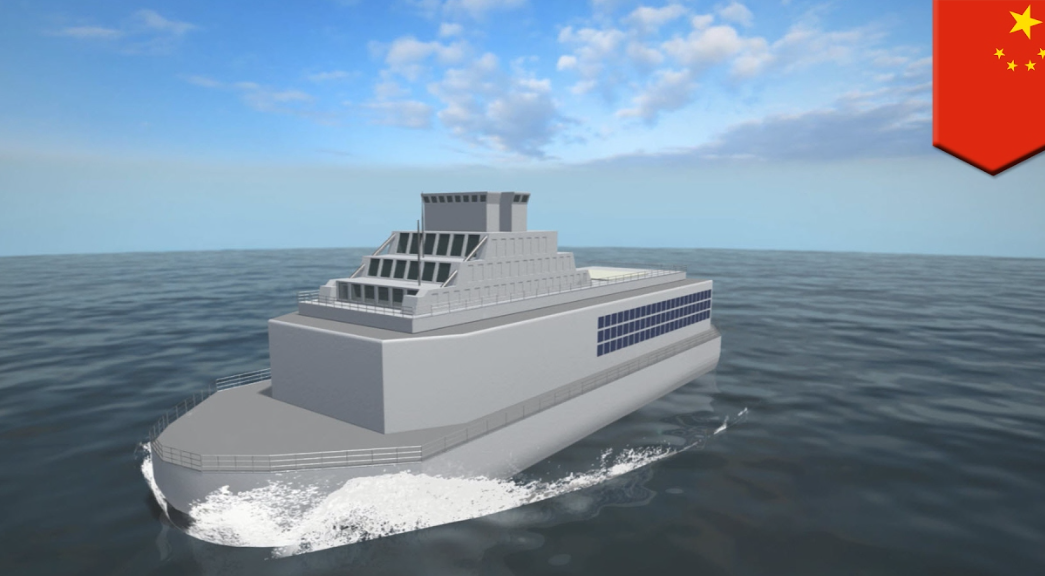 The primary focus of China's offshore nuclear platforms - reportedly to be commissioned before 2020 - will be for civil use on islands in waters such as the South China Sea, and as the technology matures, it could be applied to military nuclear vessels, Chinese analysts said.
A shipbuilding firm in Central China's Hubei Province announced on Sunday it is set to start construction on a marine nuclear power platform which is designed to supply power for the country's offshore oil drilling platforms and islands.
According to the firm, a joint venture by the State-owned China Shipbuilding Industry Corporation (CSIC), CSIC 719 Research Institute and the Hubei Hongtai State-owned Capital Investment Operation Group in 2015, the nuclear power platforms will serve as small nuclear power plants. The technical design has been finalized, and the project is moving to the construction phase, local media the Hubei Daily reported.
The platforms have two modes - floating and submersible, and the first will be commissioned before 2020.
The platforms will focus on solving power supply issues in the Xisha Islands and other islands in the South China Sea where infrastructure construction is underway, and urban agglomerations after that, Song Zhongping, a Beijing-based military expert and also a TV commentator told the Global Times on Tuesday.
The floating type will provide more nuclear power, although it will be more affected by sea conditions, such as the scale of the wind and waves, while the submersible one will be more stable but produce less power, Song said.
Zhang Jinlin, an academician at the Chinese Academy of Engineering and an expert at the CSIC 719 Research Institute, told the paper that the platform is a typical civilian-military integration project, as its design fully takes civil demands into consideration, as well as tackling issues including safety, radiation protection and waste processing.
The nuclear reactor-related technology, when successfully reduced in size, could be later applied to the country's military vessels, including nuclear-powered aircraft carriers or next generation nuclear submarines, Song said.