China's services sector sees modest growth in October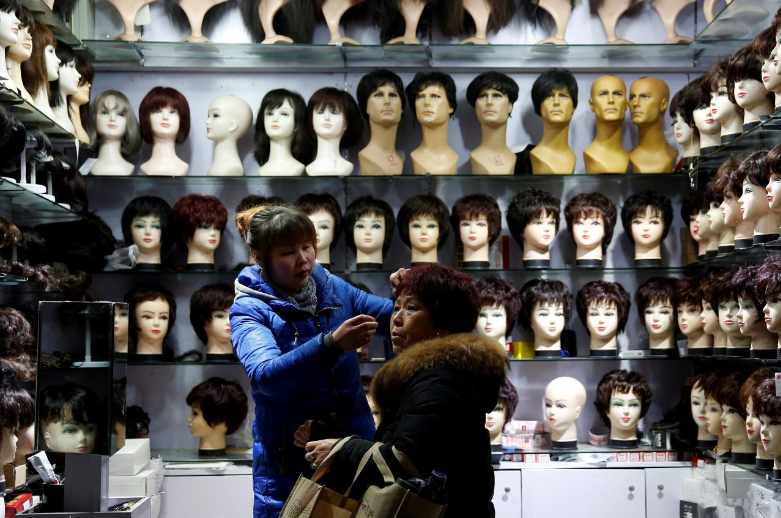 Activity picked up slightly in China's services sector in October but growth remained modest and much weaker than historical trends, a private survey showed on Friday.
The findings, along with other private and official business readings earlier in the week, are likely to reinforce views that the world's second-largest economy saw a more subdued start to the fourth quarter after racing ahead earlier in the year.
The Caixin/Markit services purchasing managers' index (PMI) rose to 51.2 in October, up slightly from September's 21-month low but suggesting only a subdued expansion in activity and new orders.
A reading above 50 indicates growth, and any lower signals deterioration on a monthly basis. The index had hit a three-month high in August.
An official gauge of the non-manufacturing sector on Tuesday showed slower but still relatively solid growth in October.
China's leaders are counting on growth in services and consumption to rebalance their economic growth model from its heavy reliance on investment and exports. The services sector accounts for over half of the economy, with rising wages giving Chinese consumers more spending power that is being felt at home and abroad.
Unlike the official data, the Caixin survey tends to focus more on small and mid-sized companies, which have tended to be under greater strain than their larger, state-supported peers.
But one positive takeaway from the latest Caixin survey suggested smaller firms may be regaining some pricing power.
While their input costs for raw material, fuel and labor continued to rise, service providers were able to raise their prices at the quickest pace in over two years, protecting profit margins but also pointing to building inflationary pressures.
China's economy has surprised global financial markets and investors with robust growth of nearly 7 percent so far this year, driven by a renaissance in long-ailing "smokestack" industries such as steel.
But property and construction activity, two of the economy's main growth drivers, are starting to cool under the weight of government measures to cool heated housing prices and higher borrowing costs.
While growth in services took up much of that slack in the third quarter, manufacturing may face a sharper slowdown in coming months as the government orders many mills and factories in northeast China to curtail or halt production to reduce winter air pollution.
Reflecting the growing drag on manufacturing output, Caixin's composite manufacturing and services PMI for October
fell 0.4 points to 51.0 in October, the lowest since June 2016.
"The Caixin PMIs for October showed that the economy had a relatively weak start to the fourth quarter. However, monetary policy is unlikely to be loosened unless major downside risks emerge," Zhengsheng Zhong, director of macroeconomic analysis at CEBM Group, said in a note accompanying the survey.
China's official factory survey showed activity in energy-intensive and polluting industries slowed in October in the face of government's rigorous pollution measures.
At China's recently-concluded Communist Party Congress, President Xi Jinping said the country would pursue high-quality growth over high-speed growth while reinforcing a pledge to win the war on pollution and clamp down on riskier types of lending.
Even with some loss of momentum in the fourth quarter, China's economic growth is still expected to easily meet or beat the government's full-year target of around 6.5 percent after a robust start to the year.
Analysts polled by Reuters last month forecast China's 2017 growth at 6.8 percent, before slowing to 6.4 percent in 2018 as the property curbs and a crackdown on debt risks gain more traction.