Luxury yacht from Italy arrives for import expo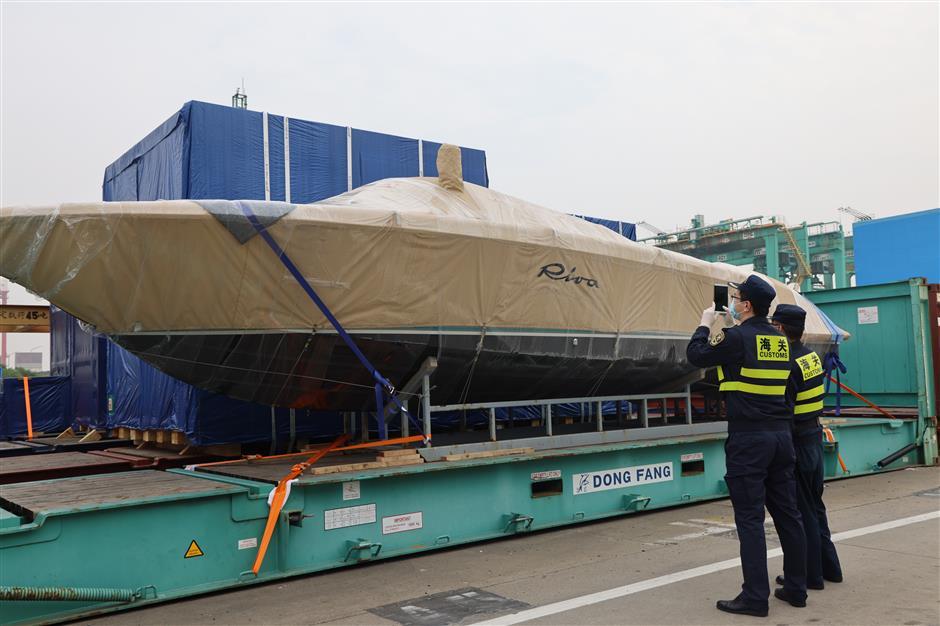 A luxury yacht from Italian manufacturer Riva arrived in Shanghai on Friday for the third China International Import Expo, to be held next month.
Customs officials at the Waigaoqiao Port said the yacht will be transported on Saturday to the National Exhibition and Conference Center, where the expo is going to be held, thanks to streamlined services.
Officials are in advance contact with carriers to track cargo shipping information and to improve the efficiency of unloading and transportation for goods bound for the expo.
"The highly efficient customs services allow us enough time to put the exhibits on display," said Fang Xinru from Shanghai ITPC International Transportation Co.
By October 21, exhibition goods for the expo worth 10.8 million yuan (US$1.6 million) had arrived in Shanghai in 168 batches, according to customs authorities.
This expo will be held from November 5 to 10.