Yunnan's self-produced plasma-derived medicinal products make debut at China-South Asia Exposition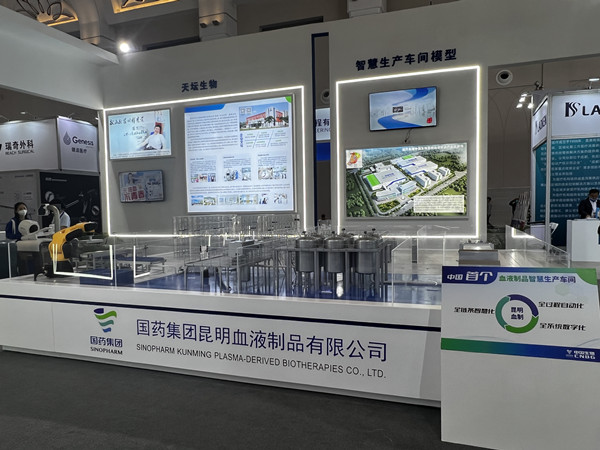 Sinopharm Kunming Plasma-Derived Biotherapies Co Ltd plasma-derived medicinal products made its debut at the Sixth China-South Asia Exposition which opened in Kunming, capital city of Southwest China's Yunnan province, on Nov 19. It also made a presentation at the 26th China Kunming Import & Export Fair.
Sinopharm Kunming successfully produced the province's first-ever blood product -- human prothrombin complex -- in a test run on Oct 24.