Transit construction resumes in Beijing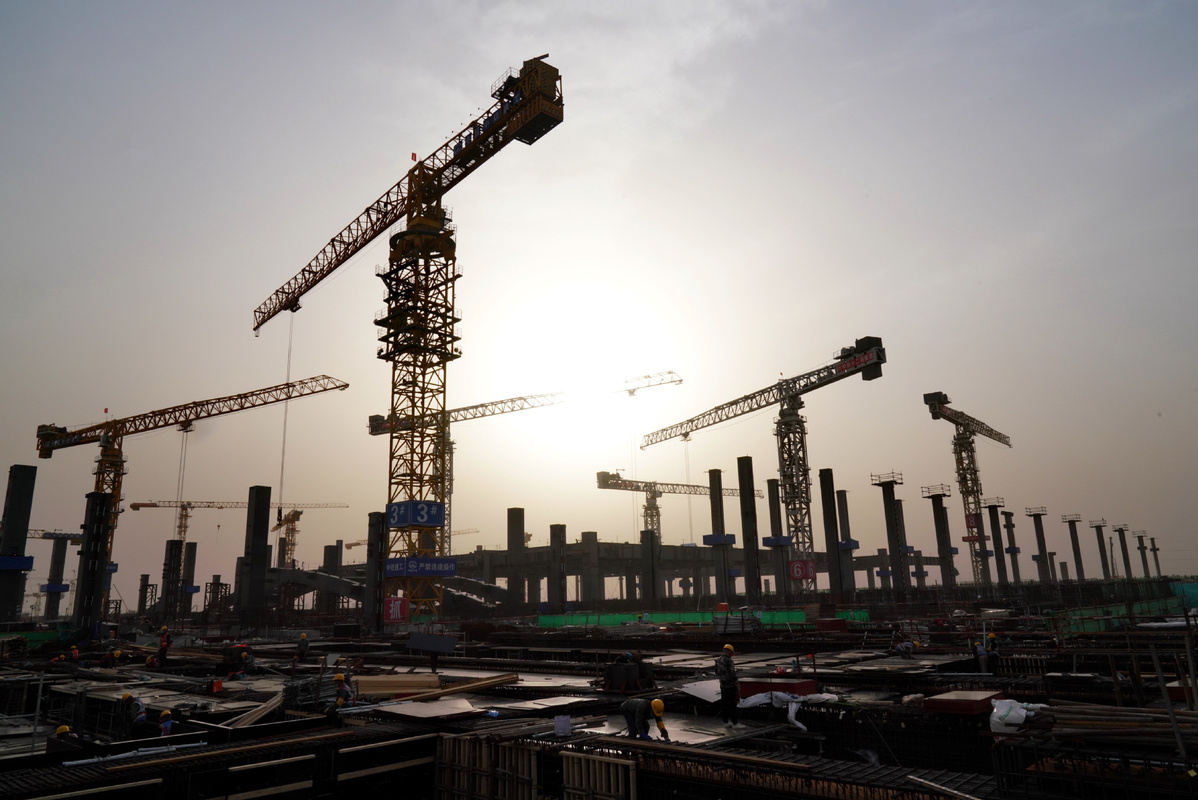 A photo of the construction site of Xiongan Railway Station, on March 29, 2020. (Photo: Xinhua)
Subway and railway projects under construction in Beijing had fully resumed work by Tuesday, with nearly 40,000 personnel working onsite.
Sources from the municipal office of major projects in Beijing said the construction of rail transit in Beijing is making full progress according to set targets to ensure the realization of the annual construction plan.
Among the city's annual key projects, 21 are rail transit projects, including 16 subway lines (sections) with a total length of 304.6 kilometers under construction, and five key railway projects with a total length of 132.1 kilometers under construction.
The annual investment is planned to be 34 billion yuan ($4.79 billion) in fixed assets and 24.5 billion yuan in construction and installation. In the first quarter, it is expected to complete a total fixed asset investment of 6.55 billion yuan and construction and installation investment of 4 billion yuan.