China logs highest single-day railway trips in months
BEIJING, May 1 (Xinhua) -- China's railway traffic picked up ahead of the five-day May Day holiday as the novel coronavirus disease (COVID-19) outbreak continues to ease, the latest data showed.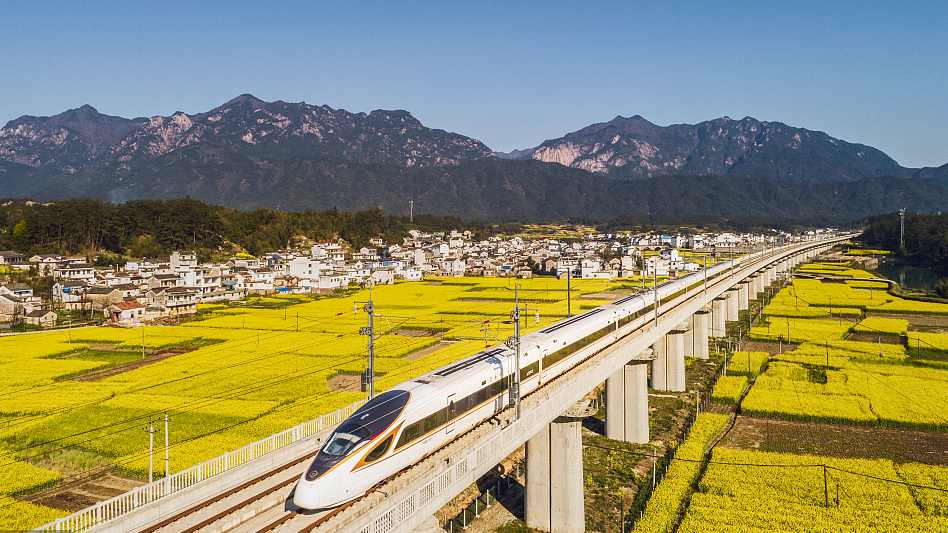 File photo: CGTN
Total train trips nationwide hit 5.59 million on Thursday, the day before the May Day holiday, a daily record high since the Chinese Lunar New Year holiday ended in early February, according to data from the China State Railway Group Co. Ltd. (China Railway).
Noting that May 1 marks the first day of the five-day holiday, the company estimated the total railway trips across the country to top 7.2 million on Friday.
To meet the surging travel demand, China Railway has added 309 trains on Friday, while continuing to adhere to regular epidemic control measures to ensure safe and smooth travel. Enditem